Summary

Emyria has received firm commitments in a well-supported placement to raise AU$5 million.
The Company will use these funds to advance drug development and develop its product pipeline.
The proceeds would also support the initiation of psychedelic-assisted therapy clinical trial in partnership with Mind Medicine Australia.
ASX-listed data-backed drug development company Emyria Limited (ASX:EMD) announced that it had secured AU$5 million placement aimed at advancing drug registration and expanding its product pipeline.
While the ASX200 was down during the afternoon session, a few ASX-listed healthcare shares were performing well, trading in the green zone. These stocks include Ecofibre Limited (ASX:EOF), up 9.999%, 1ST Group Limited (ASX:1ST), up 9.523%, and IDT Australia Limited (ASX:IDT), up 6.060% (At AEST 1:14 PM).
DO READ: ASX 200 Today: Why All Sectoral Indices Are Taking a Tumble
Let us discuss Emyria's announcement in detail-
Emyria secures AU$5 Mn in a well-supported placement
On 21 April 2021, Emyria Limited reported that it had received firm commitments from its sophisticated as well as strategic investors in a well-supported placement.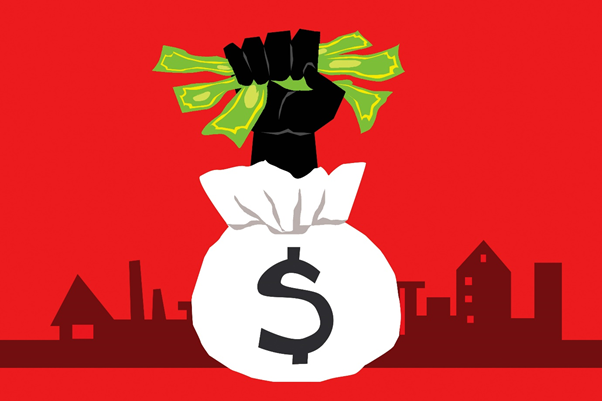 Source: Copyright © 2021 Kalkine Media Pty Ltd
The Company disclosed that the strategic focus behind the placement was to register new treatments that are backed by the unique clinical data and intellectual property (IP) of Emyria.
With this placement, the Company will issue 28.57 million new ordinary shares at a per-share price of AU$0.175 together with a 1 for 2 free attaching unlisted option exercisable at AU$0.35 with an expiry date two years from the issue date.
Dr Michael Winlo, Emyria's Managing Director, said:
ALSO READ: ASX 200: Will COVID-19 concerns weigh on the market today?
Use of Funds
Emyria will use the funds of the Placement for-
Registration Support
With funds raised from the Placement, EMD is well-positioned to obtain current milestones related to its registration plans for EMD-003, which is targeting mental health concerns with capsule technology with partner Cann Group (ASX:CAN), and EMD-004, focussing on the Emyria's IBS (irritable bowel syndrome) treatment under development.
Expansion of the global pipeline
The funds raised will also allow EMD to refine the regulatory strategy to register its pipeline products with the US FDA.
It will further exploit Emyria Data to generate additional IP and insights to support the launch of additional drug development programs for new indications that are under-served.
Furthermore, the Company will use these funds for:
The advancement of EMD-003 and EMD-004 pivotal clinical trials, an important milestone towards registration with the Therapeutic Goods Administration (TGA).
Defining the US Food Drug and Administration (FDA) regulatory pathways for EMD's growing drug development
Initiation of psychedelic-assisted therapy clinical trial scoping in partnership with Mind Medicine Australia. The intention is to boost the clinical evidence behind the safe and appropriate use of these new treatments.
Providing support for further data analysis and intellectual property filing based on Emyria Data before additional drug development programs for new diseases.
Stock Information: On 21 April 2021, EMD shares were trading at AU$0.190, up by 5.001% at AEST 1:19 PM.
DID YOU KNOW: Emyria (ASX:EMD) to offer digital health monitoring services in WA