Source: koonsiri boonnak, Shutterstock
Summary

Advanced technology company Dotz Nano has obtained CE mark authorisation for its saliva-based COVID-19 detection technology.
Dotz Test Kit has CE Mark authorisation for both saliva samples and nasopharyngeal swab.
The test kit is a less intrusive, cost-effective, and more convenient saliva-based test.
ASX-listed technology leader in tracing and verification solutions, Dotz Nano Limited (ASX:DTZ), updated the market that the Company has obtained CE Mark authorisation for its Dotz Test Kits, SARS-CoV-2 virus detection technology. The technology uses saliva samples for the detection.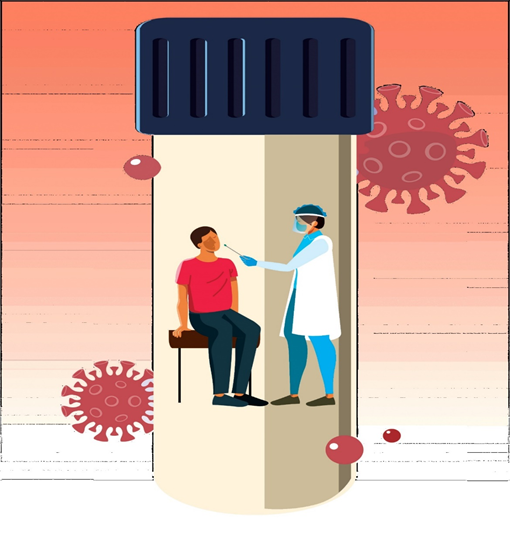 Source: Copyright © 2020 Kalkine Media Pty Ltd
Following the CE mark authorisation announcement, DTZ shares moved up and closed at A$0.340, up by 23.636%. The Company's market cap stood at A$103.50 million.
About Dotz Nano
Dotz Nano is engaged in the research, manufacturing and marketing of authentication, anti-counterfeiting, and tracing solutions. DTZ's unique products, including BioDotz, InSpec, Fluorensic, and ValiDotz, provide exceptional solutions for many applications including bio-imaging, DEF authentication, liquids tagging, and lubricant, among others.
Dotz Test Kits available for sale in EU nations
With the CE Mark clearance Dotz Nano can sell the saliva-based diagnostic Dotz Test Kits in the European Union. The CE mark for Dotz Test Kits follows the Company's authorisation to use the CE Mark for its nasopharyngeal swab-based Dotz Test Kits announced on 1 March 2021.
The Company also highlighted that although some European nations have additional import regulatory requirements that saliva detection kits will need to comply with if it intends to sell these kits in those countries.
The Dotz Test Kit was developed and analysed for use with both nasopharyngeal swabs as well as saliva samples. It is notable to mention that now the Dotz Test Kit has CE Mark authorisation for both saliva samples and nasopharyngeal swab.
Source: © Smile3377 | Megapixl.com
Less intrusive and cost-efficient saliva-based test
The Company highlighted that being a saliva-based test Dotz Test Kit is less intrusive than the current standard method of sample collection in many parts of the world of nasopharyngeal swab sampling.
Dotz Nano also highlighted that this test is more convenient, cost-effective, and simple when compared with the nasopharyngeal swab sampling.
Features of the saliva-based Dotz Test Kit-
Source: Copyright © 2021 Kalkine Media Pty Ltd (Data Source: DTZ Announcement, 22 March 2021)