Summary

Australian financial market has performed steadily in the June quarter despite the Federal Government's JobKeeper wage subsidy expiry.
Several companies have started coming up with their June quarter updates, which have brought them under discussion.
Many ASX-listed players emerged victorious in the June quarter, reporting stellar operational and financial performance.
All eyes were on the June quarter, which marked the beginning of the COVID-19 era without the Government's support. As a result, many experts were anticipating considerable economic repercussions following the expiry of JobKeeper wage subsidy on 28 March 2021, the Australian Federal Government's largest COVID stimulus measure.
However, the Australian financial market has breezed through the trying time, with the benchmark index ASX200 gaining 7.7% during the quarter. What's more, employment figures have steadily shown positive momentum, reinforcing investors' confidence.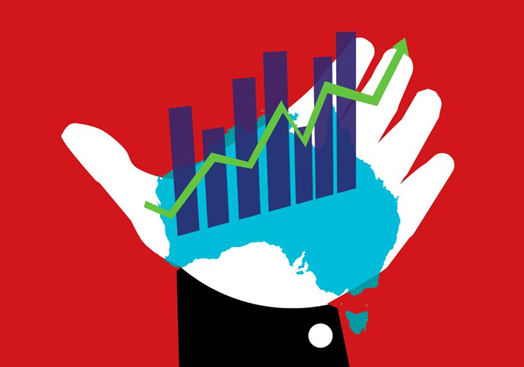 Source: Copyright © 2021 Kalkine Media
ALSO READ: ASX 200 falls: Will weakness in US stocks continue to weigh on market?
A crude assessment from the price point of view highlights a pretty buoyant setting in the technology space. At the same time, mining sector players have pulled it together despite China's sanctions on exports from Australia.
During this reporting season, the buoyant figures from many companies have started pouring in, highlighting their resilience while simultaneously piquing investors' interest. Let us look at some ASX-listed players that reported substantial numbers during the period.
Netwealth Group Limited (ASX: NWL)
Australian financial services company Netwealth Group's business update indicates an increase of 12.7% (AU$5.3 billion) to AU$47.1 billion in funds under administration (FAU) for the June 2021 quarter.
Netwealth is a fast-growing financial services technology company that offers various super and investment accounts, sophisticated online tools, and a wide range of investment options to individuals. Furthermore, the platform can be customised to suit the business and client needs of wealth professionals.
ALSO READ: Why Netwealth's (ASX:NWL) share is on an upward trajectory
Meanwhile, the wealth manager reported an increase of 11.9% in funds under management (FUM), which rose to AU$11.7 billion during the quarter.
Western Areas Limited (ASX: WSA)
Western Areas is an Australian nickel explorer, which has low-cost and high-grade operating nickel mines. The Company reportedly mined 4,911 tonnes of nickel during the June quarter, an uptick of 675 tonnes from the previous quarter.
Western Areas also increased the production for nickel in concentrate from 4,267 tonnes in March 2021 quarter to 4,622 in June 2021 quarter.
ALSO READ: Citi cuts FY21 sales and net profit estimates, price target for Western Areas (ASX:WSA)
Laybuy Group Holdings Limited (ASX: LBY)
Laybuy is a rapidly growing buy now, pay later service provider available in New Zealand, Australia, UK, and the US. The fintech company has partnered with more than 10,000 retail merchants.
For Q1 FY22, the Group reported an increase in gross merchandise value to a record NZ$184 million while its customers for the three months ended 30 June 2021 edged up by 356,000 YoY. It consists of a 143% YoY increase in the UK active customer base. Meanwhile, the Company's merchant base increased by 4,800 YoY during the period.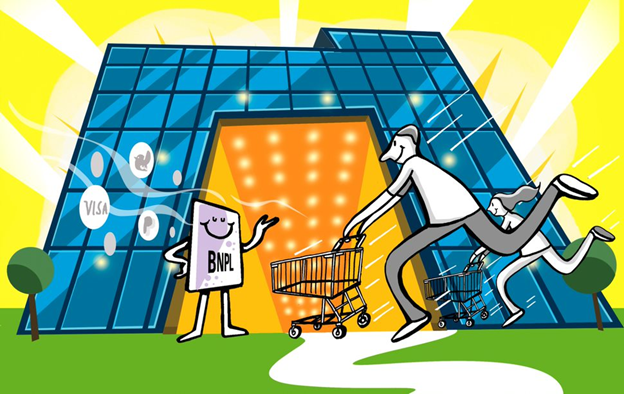 Source: Copyright © 2021 Kalkine Media
GOOD WATCH: How are Laybuy shares performing? Does the Company pay dividend?
The operating metric for Megaport Limited, a leading provider of elastic interconnection services, showed significant improvement in Q4 FY21. During the quarter, the Company onboarded a record number of organic customers for any quarter with the addition of 168 new customers, taking the total customer number to 2,285.
The Company's global platform uses Software Defined Networking (SDN) to enable customers to rapidly connect their network to other services across the Megaport Network.
ALSO READ: Is Megaport Ltd. (ASX: MP1) Ready for A Big Leap?
The quarter also remained significant in terms of achieving new Ports, as the Company touched a new high, achieving 652 new Ports for Total Ports of 7,689.
In 4Q FY21, the robust performance led to an 11% QoQ increase in the monthly recurring revenue to AU$7.5 million in June 2021. At the same time, total revenue grew by 16% QoQ to AU$22.7 million for the quarter.
More customers are ordering ports on extended terms in the wake of increased digital transformation and cloud-based initiatives by businesses.