Summary

Decmil (ASX:DCG) receives A$21 million civil balance of plant works contract
dorsaVi (ASX:DVL) extends agreement with Medtronic
Suvo (ASX:SUV) signs MOU and collaboration agreement with China-based Rezel
The S&P/ASX200 is up today, gaining 16.00 points or 0.21% to 7,519.20 and setting a new 100-day high. Over the last five days, the index has gained 1.37% and is currently 0.10% off of its 52-week high.
8 of 11 sectors are higher along with the S&P/ASX 200 Index. A-REIT is the best performing sector, gaining 0.97% and 3.32% for the past five days.
Now, let us look at some stocks hitting the news today.
Neuren's (ASX:NEU) Acadia completes Phase 3 enrolment study, results in Q4 2021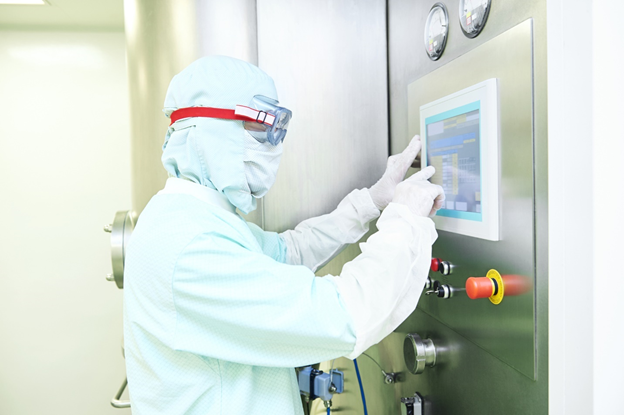 Image: © Kadmy | Megapixl.com
Neuren Pharmaceuticals Limited (ASX: NEU) today announced that its US partner for trofinetide, Acadia Pharmaceuticals (Nasdaq: ACAD), has finally completed the enrolment process in the LAVENDER Phase 3 trial of trofinetide in Rett syndrome and is on track for top-line results in Q4 2021.
As per the release, LAVENDER is a randomised, double-blind, placebo-controlled Phase 3 trial testing treatment of approximately 180 patients for 12 weeks with trofinetide or placebo.
The Company explained that Rett syndrome is a debilitating neurodevelopmental disorder likely to affect between 1 in 10,000 and 1 in 15,000 females worldwide. Different severe impairments start occurring in infancy, influencing child's ability to speak, walk, eat, and even breathe.
There are currently no medicines approved for Rett syndrome.
Meanwhile, the development and marketing of trofinetide in North America is fully funded by Acadia.
Neuren will be getting potential milestone payments of up to US$455 million. Along with this, the Company will receive royalties on net sales of trofinetide in North America and one third of the market value of a Rare Pediatric Disease Priority Review Voucher. This will be awarded by the FDA after approval of a New Drug Application for trofinetide. Further, Neuren has free and full access to all data for use in countries outside North America.
The stock NEU was spotted trading 5.312% higher at AU$1.685 per share on the ASX.
Emyria (ASX:EMD) to develop novel psychedelics pipeline with UWA
Image Source: © Obencem | Megapixl.com
Emyria Limited (ASX:EMD), the clinical drug developer, entered into an exclusive agreement with the University of Western Australia (UWA) to develop a novel psychedelics pipeline. As per the agreement, EMD will be examining and expanding a unique proprietary library, similar to the existing MDMA-like compounds for the past ten years.
The analogues will be engaging different neurological targets and elicit potentially unique clinical and neurocognitive effects.
As per the ASX release, emerging treatments like psychedelic-assisted therapy have great potential. The need is to further invest and innovate into new drugs, technologies and care models. These can improve efficacy, safety and access for patients.
With the agreement, EMD has got a chance to develop a unique drug discovery pipeline. In addition, it will assist EMD to become a leader in psychedelic-assisted therapies and treatments for major neurological disorders.
EMD shares traded 5.714% higher at AU$0.185 at 2:20 PM AEST.
Deep Yellow (ASX:DYL) identifies thick mineralisation at Barking Gecko
Image Source: © Xtrekx | Megapixl.com
Deep Yellow Limited (ASX:DYL), the uranium and iron ore explorer, reported a Phase 1 follow-up RC drill program at Barking Gecko, a part of the Nova Joint Venture project in Namibia.
Barking Gecko North prospect comprises 14 holes for which drilling commenced on 12 July and is to be complete by mid-September.
Four holes for 1,012m are complete, with all holes intersecting uranium mineralisation. The TN258RC notably has the best mineralisation so far encountered across four intersections. It remains mineralised till end-of-hole.
Drilling continues to highlight the highly prospective nature of Barking Gecko North. It also has potential mineralisations open to the southeast/east and at depth.
Further drilling is currently progressing to test the extension of the mineralisation to the southeast. It is to commence after Phase 1 of drilling is completed in mid-September.
DYL shares traded at AU$0.670 per share at 2:20 PM AEST on the ASX.
Decmil (ASX:DCG) receives A$21 million civil balance of plant works contract
Decmil Group Limited (ASX:DCG) shared on Thursday that Company has been awarded with an engineering, procurement and construction contract worth up to AU$23 million. The contract suggests, DCG will be delivering the civil balance of plant works for the Crookwell 3 Wind Farm Project.
Key highlights:
The base value of the contract is worth AU$21 million.
An additional AU$2million is offered as an exercisable option to the Company.
The contract incorporates conditions that state that DCG is responsible for the construction of a road that stretches up to 16km, 16,000 cubic metres of bulk earthwork for hardstands, laydowns, and building pads and 6000 cubic metres of concrete tower bases.
The Company also mentioned that the contract is a part of a greater joint venture set up with RJE Global that is supposed to undertake the electrical balance of the plant work of the Crookwell 3 Farm project.
The stock was spotted trading 4.225% higher at AU$0.370 per share at 2:25 PM AEST.
dorsaVi (ASX:DVL) extends agreement with Medtronic
Image: © Orla | Megapixl.com
Motion analysis device technology producer dorsaVi Ltd (ASX: DVL) shared on Thursday that it has extended its agreement with Medtronic for a further 6 months, following continued success of the partnership.
Medtronic, headquartered in Dublin, Ireland, is a medical technology, services and solutions companies working towards alleviating pain, restoring health, and extending life.
Meanwhile, the agreement extension is worth ~US$171k, on top of ~US330k from the master service agreement (MSA) announced in March 2021. dorsaVi will go on to leverage its technology in the data capture and analysis workstreams, leading to an optimised, customisable product, in line with Medtronic's objectives.
As per the Company, this partnership further validates dorsaVi's technology, as an international healthcare organisation that continues to rely on the data-driven insights.
The stock DVL traded 3.846% up at AU$0.027 per share on the ASX.
Suvo (ASX:SUV) signs MOU and collaboration agreement with China-based Rezel
Kaolin Image: © Janahorova | Megapixl.com
Australian kaolin producer and silica sand exploration company, Suvo Strategic Minerals Limited (ASX:SUV) announced that it has executed a Memorandum of Understanding with Rezel Catalysts Corporation.
Rezel was co-founded in 2010 by Dr Zhou Runsheng, the technology holder and Shenghe Resources Holdings Co Ltd, the second largest supplier of rare earths globally.
Under the binding MOU, the two parties will work together to develop tailormade premium kaolin products and technical solutions. They will work towards defining a long-term supply agreement with guaranteed commercial terms and supply quantities for a period of 5 – 10 years.
As per the announcement, Suvo considers the purchase order from a new customer combined with Suvo's entry into a new market segment for high valued refined kaolin products, to be a material step for the Company.
Rezel is headquartered in Chengdu, China and, as per the announcement, is probably one of the highest-performing, most innovative companies in the industry as a leading global catalyst, zeolite, and molecular sieve producer. Rezel has existing annual production capacity of 50,000 tonnes of various catalysts and molecular sieves, the official statement read.
Meanwhile, the stock SUV was trading at AU$0.170 per share, up 3.030% at 2:20 PM AEST on the ASX.