Summary

The ASX 200 is expected to open almost flat as light positions are preferred ahead of a holiday-extended weekend.
US inflation surged 5% in May, compared to the same month last year.
Gold prices inched up after data showed US consumer prices increased more than expected last month.
On Thursday, the benchmark index continued its uptrend and marked an all-time high closing of 7,302.5, after gaining 0.44%. Today, the ASX 200 is expected to open almost flat as market participants prefer to sit on light positions ahead of a holiday-extended weekend, despite a generally positive broader environment.
Image Source: © Embe2006 | Megapixl.com
On Thursday, global equity markets surged to new highs, and bond yields softened after a jump in US inflation was viewed as not sufficient enough to make the US Federal Reserve alter its easy monetary policy stance that rising consumer prices will be transitory. Compared with the same month last year, the US CPI surged 5%, the largest annual gain since August 2008.
Surprisingly, strong US inflation data in April 2021 had sent investors into a tizzy, prompting caution ahead of May's data. However, this month risk assets have remained buoyant as central bankers signalled a willingness to keep monetary taps open until economic recovery takes hold.
Read More: ASX Indices Witnessed Strong Rally Led By RIET and Technology Stocks
Also, in the United States, data revealed people filing new claims for unemployment benefits dropped last week to the lowest level in nearly 15 months, adding more fuel to the rally. The initial jobless claims fell by 9,000 to 376,000 in the week ended 5 June, Labor Department data revealed on Thursday.
On Wall Street, the Dow Jones rose 0.05%, to 34,466.24, while the S&P 500 gained 0.47%, to a record high of 4,239.19, surging past its previous all-time high of 4,238.04. The NASDAQ Composite was up 0.78%, to 14,020.33, spurred by growth stocks that thrive on low-interest rates.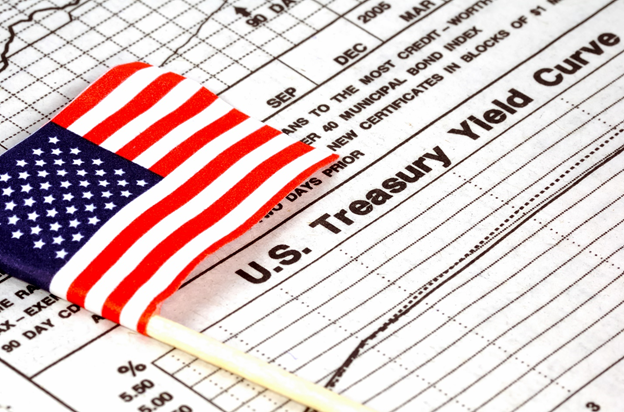 Image Source: © Webking | Megapixl.com
The 10-year US Treasury note's yield fell to a new three-month low of 1.440%. When the market participants were worried about surging inflation back in March, the yield had spiked to as high as 1.776%.
Market participants reversed course and sent longer-term US Treasury yields lower during a jittery trading session on Thursday, which is affirming their view that inflationary pressure is temporary.
The Opening Bell || ASX 200 Slips At The Open; IT Pulling Up The Strings
On Thursday, the dollar index was slightly down after trading in a range earlier in the session as market participants digested elevated US inflation while eyeing the US Federal Reserve's next meeting. The dollar index fell 0.11% to 90.041.
Read More: What's Making Australian Dollar Weak And NZD Firm?
The Australian and the New Zealand dollars were seen testing their lower levels as a consistent decline in the bond yields undermined their rate advantage ahead of US inflation data. The Aussie last traded at $0.7732, after running into resistance at $0.7765 overnight. The Kiwi dollar was up 0.2%, to $0.7189.
Image Source: © Photojk21 | Megapixl.com
In the cryptocurrency market, after hitting the week's high of US$38,425, Bitcoin fell 2.7% lower to US$36,410. Dogecoin was down 4.7%, while its bigger counterpart, Ethereum, fell 5.4% on Thursday.
Technology shares to open higher
One sector that fuelled Wall Street's rally was tech space. The 10-year Treasury yield, which often rises with inflation, fell to a three-month low, far below its recent peak of 1.75%, helping technology shares or growth shares in general to outperform.
Shares such as Afterpay Limited (ASX:APT), Zip Co Limited (ASX:Z1P) and Xero Limited (ASX:XRO) could see outperformance in today's session.
Crude oil ticked up
Crude oil prices ticked up on Thursday to their highest level in more than two years in a volatile trading session. After new US unemployment claims fell to their lowest since the COVID-19 pandemic began, the optimism for strong economic recovery helped fuel demand for crude oil.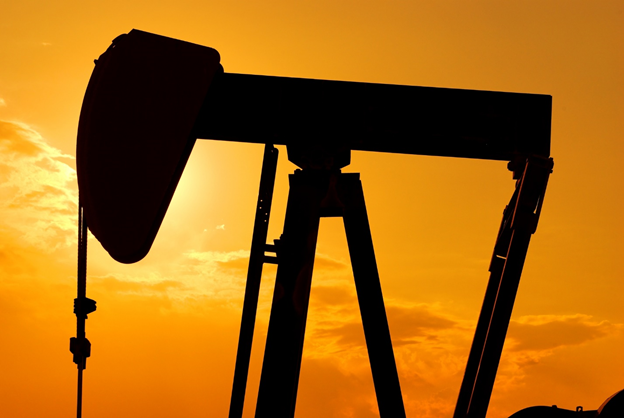 Image Source: © Rizami | Megapixl.com
Brent crude futures closed 30 cents up, at US$72.52 per barrel, while US West Texas Intermediate (WTI) crude rose 33 cents to settle at US$70.29 per barrel.
Australian energy shares such as Origin Energy Limited (ASX:ORG), Woodside Petroleum Limited (ASX:WPL) and Beach Energy Limited (ASX:BPT) could open higher today.
Gold traded higher
On Thursday, gold prices inched up after data showed US consumer prices increased more than expected last month but eased fears over the central bank tapering its monetary support.
Image Source: © Anchesdd | Megapixl.com
Spot gold rose 0.3% to US$1,893.75 per ounce by 1:43 PM EDT, having earlier hit its lowest level since 4 June at US$1,869.46. US gold futures closed the session at US$1,896.40 an ounce.
Australian gold miners such as Silver Lake Resources Limited (ASX:SLR), Northern Star Resources Limited (ASX:NST) and De Grey Mining Limited (ASX:DEG) could also trade with an uptick today.
Metals update
On Thursday, iron ore prices advanced as benchmark steel futures in Shanghai rose for a second consecutive day. However, gains were capped as China reiterated its goal to rein in commodity inflation.
The most active iron ore futures for September month delivery on China's Dalian Commodity Exchange closed 0.7% higher at 1,178 yuan (US$184.53) per tonne.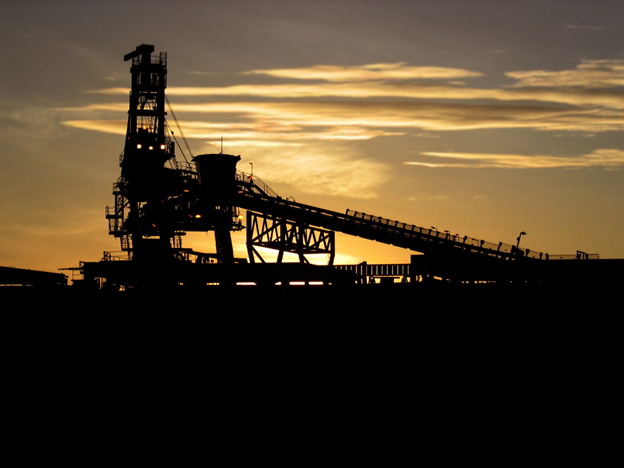 Image Source: © 1ping | Megapixl.com
Copper prices fell on Thursday, pressured by signs of sluggish demand for the red metal from top metals consumer China and its efforts to curb surging prices for base metals. The benchmark three-month copper futures contract on the London Metal Exchange (LME) eased 0.9% to US$9,889 a tonne by 1555 GMT, close to its lowest since late April 2021.
Local miners to keep on the radar are Fortescue Metals Group Limited (ASX:FMG), Rio Tinto Limited (ASX:RIO) and BHP Group Limited (ASX:BHP).
Read More: What are Rare Earth Elements and what's their strategic significance?