Summary

This year, the Australian economy has been on a recovery path, with the ASX 200 delivering an impressive 12.13% YTD return.
In Q1 CY2021, the economy grew 1.8%, aided by increasing domestic spending and growing investments by companies.
Fortescue Metals, Sydney Airport, ResMed, and Australian Foundation Investment Company are some of the trending stocks that have fared well in the last three months.
2021 is the year where economies are trying to get back on track after the pandemic wreaked havoc last year. While the threat is still lurking, a few economies, including Australia, have managed to get back on track and even exceeded their pre-pandemic levels.
In March 2021, Australian GDP was up 1.8%, thanks to the higher domestic spending and increased investments by corporations. Multiple companies have fared well during the year, driven by positive sentiments and improved business activities.
This article will take you through four trending ASX-listed stocks that have done well in the past three months.
Fortescue Metals Group Limited (ASX:FMG)
A global leader in the iron ore industry, Fortescue Metals Group, is a leading developer of world-class infrastructure and mining assets in Western Australia. The AU$77.86 billion Company exports around 175 to 180 million tonnes of iron ore annually. As a large energy consumer, FMG has taken a leadership position towards its goal of zero carbon emission by 2030.
Iron ore mining (Source: © Martinstroj | Megapixl.com)
On 6 July, FMG's green energy initiative, Fortescue Future Industries (FFI) indicated it had hit its June 2021 target, announced in March.
Fortescue had reported an average revenue increase of US$143/dmt (dry metric tonne), +17% vs the previous quarter in its March 2021 quarterly report. Besides, the iron ore shipments stood at 42.3 mt (million tonnes), consistent with the third quarter last year.
On 22 July, FMG shares closed at AU$25.190, down by 0.396%. The Company has a market cap of AU$77.86 billion.
ALSO READ: Five high dividend paying Australian miners in July
Sydney Airport (ASX:SYD)
Incorporated in 1996, Sydney Airport operates under the industrial sector into Airport Operations.
SYD recently released its traffic performance for June 2021. The Company reported total passenger traffic for June of around 989,000 passengers, down 70.9% compared to 2019. Besides, the domestic and international passengers stood at 906,000 and 83,000, respectively. The stay-at-home orders in New South Wales had a significant impact on the passenger numbers.
On 22 July, SYD shares closed at AU$7.790, up 0.516%. The Company has a market cap of AU$20.91 billion.
INTERESTING READ: Most trending stocks on the ASX
The AU$50.62 billion Company ResMed debuted on the ASX in 1999. ResMed is a pioneer medical service firm that empowers a healthy lifestyle providing innovative solutions in the medical sector. RMD is a world-class developer of cloud-based software solutions for chronic diseases.
Their cloud-connected medical devices have altered care for sleep apnea, COPD (chronic obstructive pulmonary disease) and many other chronic ailments. In addition, RMD's out-of-hospital software platforms supports various groups of people to lead a healthy life.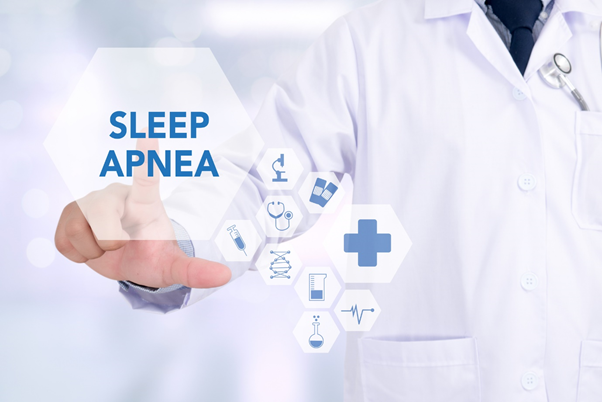 Source: © Adiruch | Megapixl.com
In its third-quarter results, RMD reported revenue of US$768.8 million, down 3% on cc (constant currency). Net operating profit was up 3% during the period. Increased mask product portfolio sales drove the revenue growth in Canada, the US, and Latin America.
On 22 July, ResMed shares closed at AU$34.800, up 0.115%. The Company has a market cap of AU$50.62 billion.
Australian Foundation Investment Company Limited (ASX:AFI)
Melbourne-based Australian Foundation Investment Company Limited is an investment management firm that invests in public equity markets of New Zealand and Australia.
AFI aims to provide its shareholders with attractive investment returns via dividends and enhanced capital invested over the long run. The Company has a portfolio size of AU$9.1 billion as of 30 June 2021.
On 22 July, AFI shares closed at AU$8.050, up 0.374%. The Company has a market cap of AU$9.79 billion.