Highlights

The ASX 200 ended 1.5% lower on Tuesday amid a broad-based sell-off.
In the IPO space, Dalaroo Metals and Li-S Energy commenced trading on the ASX today.
Li-S Energy zoomed 260% during the session, while Dalaroo Metals gained 95% in intraday trade.
Dalaroo Metals raised AU$5 million at an offer price of 20 cents via its IPO.
The Australian share market closed sharply lower on Tuesday amid a broad-based sell-off, led by healthcare, tech and mining stocks. The muted global cues and weak retail sales data further dampened market sentiment. The benchmark ASX 200 index fell 1.5% to 7,275, slipping below its 125-day moving average. Among the individual stocks, healthcare firm Pro Medicus (ASX: PME) and miner Evolution Mining (ASX:EVN) emerged as the biggest loser, while energy firms Beach Energy (ASX:BPT) and Oil Search (ASX: OSH) topped the gainers' chart.
On the initial public offering (IPO) front, two companies – mineral explorer Dalaroo Metals and battery technology developer Li-S Energy – commenced trading on the Australian Securities Exchange (ASX) today. Both the stocks made a stellar debut on the domestic exchange in an otherwise broader market. While Li-S Energy zoomed as much as 260% during the session, Dalaroo Metals gained 95% in intraday trade.
Let us zero in on how Dalaroo Metals performed on the ASX debut: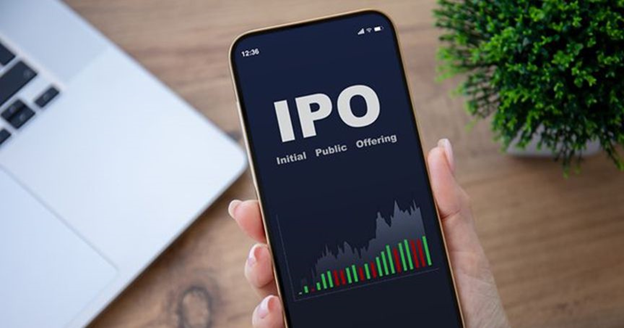 Image source: DenPhotos, Shutterstock.com
Dalaroo Metals surges 45% above listing price
Exploration and mining company Dalaroo Metals (ASX: DAL) ended the first day of trade 45% above the listing price. The stock had a remarkable listing day, with shares rising as much as 95% to hit an intraday high of AU$0.39, against the listing price of AU$0.20. There was a spurt in volume trade as 3.21 million shares worth AU$1.04 million changed hands over the counter.
Commenting on listing on the ASX, Managing Director Harjinder Kehal said, "We are committed to adding shareholder value and would like to thank everyone for the strong support and welcome our new shareholders."
Updating about future business plan, Kehal said, "The remainder of 2027 and 2022 will be busy as we build on our post-exploration work undertaken at both Nambon and Lyons River projects, which ore highly prospective for Ni-Cu-PGE and Pb-Zn-Cu."
Dalaroo raises AU$5M in oversubscribed IPO
Image source: Copyright © 2021 Kalkine Media
The Western Australia-based miner started trading on the ASX after successfully raising AU$5 million in its oversubscribed IPO. The company issued 63.62 million shares at a price of AU$0.20 per share, which opened for subscription between August 24 to September 6.
Dalaroo holds interest in the Namban and Lyons River projects, located in Western Australia (WA). The company intends to use the IPO funds to implement its exploration and development strategy at these projects. The capital will also be used to meet IPO expenses and general working capital requirements.
Established in March this year, the company was formed with the objective to pursue exploration and development opportunities within the resources sector. Since incorporation, the firm has inked three separate tenement sale agreements within the Namban and the Lyons River projects.
Bottomline
The listing of Dalaroo Metals on the ASX will give investors exposure to its Namban and Lyons River projects. This month, nearly 30 companies made a debut on the ASX, mostly from the mining sector as companies rush to cash in on higher metal prices and bullish market sentiments.