Summary

Australasian Gold made weak debut on ASX, falling as much as 20% to AU$0.16.
The gold stock touched a low of AU$0.16 and a high of AU$0.18, where 1.61 million shares worth AU$276.3K changed hands.
The poor listing comes amid weakness in ASX 200, which ended 62 points lower at 6982.
Australasian Gold (ASX:A8G) is the latest gold mining company to list on the Australian Securities Exchange (ASX) after raising AU$5.5 million via initial public offering (IPO). The listing comes at a time when the price of gold and the valuations of many gold mining companies has increased significantly.
The gold stock declined as much as 20 per cent to AU$0.16 on stock market debut on Thursday, against offer price of AU$0.20. It touched a low of AU$0.16 and a high of AU$0.18 on the ASX, where 1.61 million shares worth AU$276.3K changed hands. Paring some of early losses, the stock settled day's trade at AU$0.17, down 15%.
The poor listing comes amid weakness in the benchmark index ASX 200, which extended losing streak for the third straight session amid concerns over a potential spike in US inflation. The S&P/ASX200 was trading down by 62 points or 0.88% at 6982, crossing below its 20-day moving average, at the time of reporting.
Meanwhile, other ASX-listed gold stocks also ended on weak note after US inflation data revealed a quicker-than-expected recovery. Gold miners such as Northern Star Resources Limited (ASX:NST), Evolution Mining Limited (ASX:EVN), Bellevue Gold Limited (ASX:BGL) and Andromeda Metals Limited (ASX:ADN) closed lower on Thursday.
Australasian Gold raises AU$5.5 M via IPO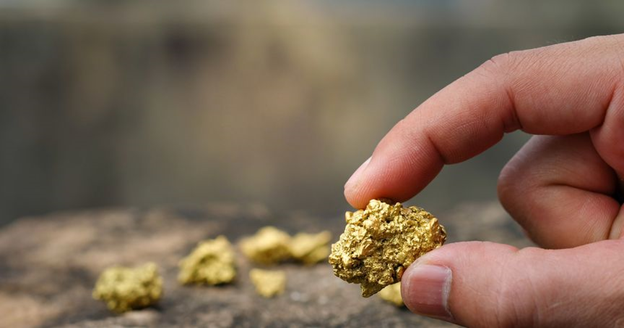 Source: Phawat, Shutterstock
The gold exploration company has raised AU$5.51 million by issuing 27,564,940 shares at an offer price of AU$0.20. The offer opened for subscription on 13 March and closed on 23 April 2021.
In an exchange filing, the company had also confirmed that it has used 1 million shares to Impact Minerals (the controller of Pure Mining Pty Limited) at issue price of AU$0.10 apiece. In November 2020, the company had entered into agreement to buy Clermont project, located in the southern part of the Drummond Basin in Central Queensland, from Impact Minerals. Under the Clermont sale agreement, Australasian Gold had committed to issue 1 million shares worth AU$100,000.
Under the IPO prospectus, the company had stated that high net wealth investors have committed to subscribe under the offer for shares with a total investment of AU$1.9 million".
The company intends to use IPO proceeds to provide funds to undertake systematic exploration of gold mining projects with the ultimate goal to define a mineral resource that can be taken through to production, as per the offer document.
Following ASX listing, the company plans to commence exploration programs on its flagship May Queen gold project, located in Queensland, and the Mt Clermont project. The company also plans to extend exploration program to the Fairview gold project (30 Km from Northern Star Resources's Paulsens Gold mine) following the approval of tenement application, the company said in its IPO prospectus.