Highlights

IOUpay's flagship myIOU BNPL payment solution is now available on Shopify e-commerce platform.
Shopify caters to over 1.7 million businesses in more than 175 countries.
The development boosts IOU's ability to capture a larger share of its merchants' customer purchases and introduces myIOU as a payment option to a new client base.
Shares of IOUpay Limited (ASX:IOU) edged up by ~7.27% in the early trading hours of 09 June 2022 after the Company announced a significant update concerning its flagship BNPL offering myIOU.
The Company's subsidiary IOU PAY (ASIA) Sdn Bhd has made the BNPL offering live with Shopify Commerce Singapore PTE LTD. This means that myIOU BNPL offering is now available to consumers transacting through Malaysian merchants operating on the payment platform of Shopify.
MUST READ: IOUpay (ASX:IOU) beefs up myIOU BNPL service footprint with Pine Labs deal
Source: © Alexandersikov | Megapixl.com
Agreement strengthens myIOU foothold
IOUpay Asia has inked a Shopify Revenue Sharing Agreement for Payments Developers with Shopify. This deal empowers the development and provision of payments applications like myIOU BNPL offering as part of Shopify's program to offer electronic and point-of-sale (POS) payment processing services to merchants.
Under the agreement, there is no consideration from IOU to Shopify.
MUST READ: IOUpay (ASX:IOU) clocks 15% growth in mid-June quarter BNPL volumes
Key terms of the agreement include the following:
Initial term of one year
Initial term automatically renews for one year on the anniversary unless any party gives a notice to terminate the agreement
Any party may terminate the agreement by providing a 30-day written notice.
Interestingly, IOU recently gained PCI-DSS certification for payment card services. Shopify needs Payments Developers to be PCI-DSS compliant.
RELATED ARTICLE: Key Milestone! IOUpay (ASX:IOU) secures PCI compliance certification
IOU has finished integration work to the satisfaction of the parties for seamless operation of myIOU as a payment option on the Shopify e-commerce platform. Moreover, the Merchant Services Team will be informed so that they can market this latest functionality to IOU's current and potential merchant customers.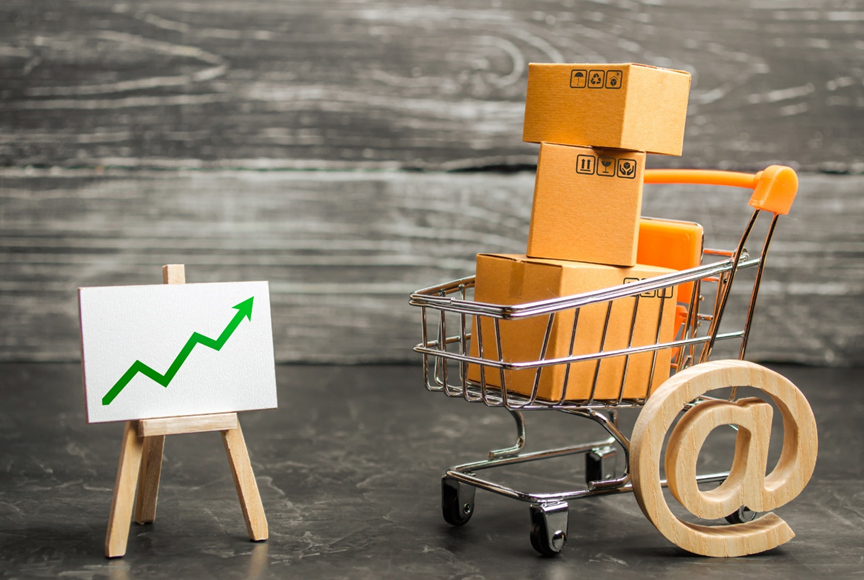 Source: © Andreyyalansky19 | Megapixl.com
Shopify – A market leading e-commerce payment platform
Shopify is a subsidiary of Shopify Inc., a Canada-based multinational e-commerce company listed on the Toronto Stock Exchange (TSX) and the New York Stock Exchange (NYSE).
Shopify offers retail POS systems and a proprietary e-commerce platform for online stores to over 1.7 million businesses globally across more than 175 countries.
More than US$175 billion were processed in gross merchandise value (GMV) during 2021 by Shopify merchants. Furthermore, Shopify, the second-largest e-commerce platform in the US, processed more than 10% of the overall US retail e-commerce sales for 2021.
DO READ: A look at factors painting rosy outlook for BNPL player IOUpay (ASX:IOU)
IOU shares were trading at AU$0.059 midday on 09 June 2022, up by 7.27% from the last close.