Highlights

Invictus' subsidiary Geo Associates Pvt Ltd has signed an agreement with Sovereign Wealth Fund of Zimbabwe for an assignment of exploration rights in the Cabora Bassa Basin.
The company's acreage will now cover the complete conventional oil and gas play fairway in the Cabora Bassa Basin.
The Baobab prospect is selected to examine the newly identified Basin Margin play.
Invictus Energy Limited (ASX:IVZ), one of the leading players in the oil and gas exploration sector, announced that its 80%-owned subsidiary Geo Associates Pvt Ltd has entered into an assignment agreement with the Sovereign Wealth Fund of Zimbabwe (SWFZ) to expand its exploration footprint in the Cabora Bassa Basin. The agreement has been signed for the exploration rights of Exclusive Prospecting Orders (EPOs) 1848 and 1849.
Invictus Energy has been making inroads in its high-impact exploration program to open a large frontier rift basin onshore Africa – the Cabora Bassa project in Zimbabwe. The Cabora Bassa project is 80% owned and operated by Invictus Energy.
Following the significant development, the company's stock was trading up more than 7% at AU$0.29 on Wednesday morning (17 August 2022, 11:16 AM AEST).
An insight into the EPOs
EPOs 1848 and 1849 are adjacent to the company's current SG 4571 licence. The newly combined area would cover the entire conventional oil and gas play fairway in the Cabora Bassa Basin. The combined exploration licences cover approximately 360,000 hectares. EPOs 1848 and 1849 cover around 130,000 hectares each, while the current SG 4571 licence area covers 100,000 hectares.
Earlier in March 2022, Geo Associates had inked a Heads of Agreement (HoA) with SWFZ to expand Special Grant 4571 licence area to 709,300 hectares from 100,000 hectares.
Baobab-1 selected as Basin Margin play opening well
As per the Assignment, the Baobab prospect will be the commitment well in the increased licence area that would test one of the multiple Basin Margin targets. These targets reflect structural characteristics similar to the prolific East Africa Rift "String of Pearls" play and provided material discoveries in Albertine Graben in Uganda and the Lokichar Basin in Kenya.
SWFZ back-in entitlement
All exploration rights as well as obligations related to EPOs 1848 and 1849 have been detailed in the agreement signed between the two parties. Also, it confers information for conversion to a Special Grant upon application after a commercial discovery. A 10% back-in right will be issued to SWFZ within six months of an announcement of the Final Investment Decision over commercial discovery.
As per the set process, the Assignment will be published in the upcoming Zimbabwe Government Gazette. Then, an updated prospect and lead inventory along with technical details of the Baobab-1 well will be released.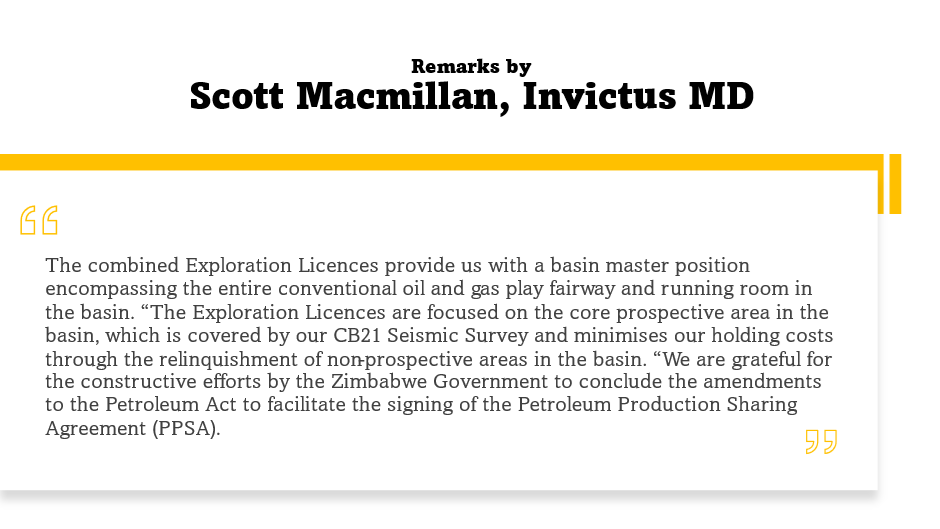 Image Source: ©2022 Kalkine Media®, Data Source: Company Announcement