Highlights
CoreLogic's national home index recorded negative dwelling value growth for the first time in 20 months in May 2022.

Interest rate hikes could deliver a major blow to economic growth as they might hit consumer confidence.

Most Australian households have developed a saving buffer to manage the ongoing crisis.
The Australian property market has been recording a fall in housing prices amidst rising interest rates. CoreLogic's national home index recorded negative dwelling value growth for the first time in 20 months in May 2022. Across both houses and units, property values fell by 0.1% as consumer sentiment declined, global uncertainty rose, and inflation surged.
ALSO READ: How did Albanese government respond to RBA's warning against pay rise of 4-5%?
Most jarring results were seen across Sydney and Melbourne, with these outcomes weighing heavily on the national result. According to CoreLogic data, Sydney and Melbourne collectively made up 71.4% and 55.8% of the unit markets, respectively. The monthly declines were progressively larger in Sydney, while in Melbourne, units depreciated 0.1% over the year to date in May.
At the same time, national units recorded the strongest rental growth since July 2007 due to strong overseas migration. The ongoing rental shortage drove a rise in national unit rents. These factors have clouded the outlook for the housing market, especially as it sits amidst increasing interest rates.
ALSO READ: Is a housing market crash in the offing in Australia?
Impact of interest rate hikes
The Reserve Bank of Australia's interest rate hike cycle has started at an unusual time when consumer sentiment has been at such a low level. Thus, the market forecasts suggest a gloomy picture for the economy. With more interest rate hikes expected ahead, consumer confidence could fall further.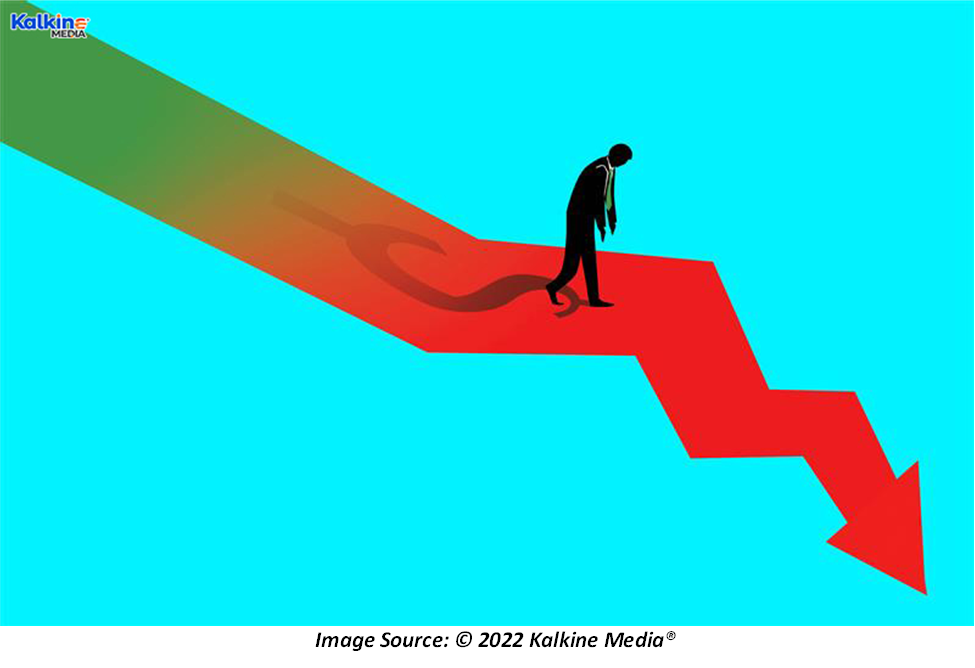 ALSO READ: Will Australia's fight against inflation end anytime soon?
The cost-of-living crisis in Australia has taken a massive toll on consumers' spending capacity. Almost everything has been hit, from food prices to rents to power bills. However, wages have not shown an increase at par with rising inflation levels. This has worsened the cost-of-living crisis.
Economists expect the official cash rate to be raised to 2.5% by the end of the year, meaning the average monthly mortgage repayment on the median-priced Australian home could increase by AU$781 or around 28%. Experts expect mortgage holders in Sydney to see a larger burden of this increase in mortgage repayments on median-priced homes.
At the same time, futures market forecast suggests a grim picture, much harsher than that projected by economists. The futures market expects the official cash rate to be raised to 3.5% by May 2023, meaning the average monthly mortgage repayment on the median-priced Aussie homes could increase by about 42% or AU$1,174.
Can high savings rescue borrowers?
RBA governor Philip Lowe has himself acknowledged that the cash rate is expected to rise throughout the year as the central bank aims to curb inflationary pressures. Though the rate hike was largely expected, the magnitude of the hike was a shocker for many.
Borrowers have been putting aside extra money and building up a savings buffer to manage the cost-of-living crisis. A larger amount of savings has been generated by households over the past year. Some borrowers also have the option of refinancing to help ease the loan pressures. Borrowers have felt that they are paying more than they need to be paying. Thus, refinancing could be a helpful aid during this time.
RBA minutes: What is Central bank's stance on future interest rate hikes?
However, those belonging to lower-income groups could face a tougher test as they would have to manage higher prices with rising interest rates. While medium borrowers might be able to manage the current crisis, many others could have a very skinny buffer.
In a nutshell, household consumption is an important driver of economic growth. Thus, any fears related to a decline in household consumption could weigh heavily on the Australian economy as well as the property market.
The ongoing energy crisis and rising inflation have been fuelling uncertainty in the housing market. Thus, the RBA could take an even stricter approach with interest rates and might over-tighten. This could further dampen consumer confidence and potentially reduce economic growth. However, the latest bump to minimum wages might offer some relief to low-income households.