Highlights

Dogecoin, similar to other cryptocurrencies like Bitcoin and Ether, is listed on exchanges like Binance
The Australian Taxation Office (ATO) or any other agency has not banned trading in crypto assets. However, it is considered very risky
Elon Musk has spoken about Dogecoin on several occasions, which has helped Dogecoin gain popularity
Dogecoin or DOGE belongs to the same category of assets as Bitcoin and Ether. These are cryptocurrencies, which the Australian Taxation Office (ATO) identifies as 'crypto assets'. The ATO also clubs non-fungible tokens (NFT) in the same category. In Australia, capital gains tax (CGT) is levied on gains accruing from trading Dogecoin or any other cryptocurrency.
A few months back, when billionaire Elon Musk acquired Twitter, there were speculations that Dogecoin could find utility in Twitter's ecosystem. Even though this has yet to come true and chances appear very slim, let us today know the basics of DOGE cryptocurrency and its availability in Australia.
Dogecoin in Australia
First, as mentioned earlier, trading Dogecoin can give rise to a capital gains tax (CGT) event, which is enough to understand that the cryptocurrency is not banned in the country. In fact, the ATO treats all cryptos alike, be it Bitcoin, or native tokens like Ether, or meme coins like Dogecoin. Second, intermediaries like exchanges facilitate Dogecoin trading. For example, Binance Australia and a few other exchanges have listed DOGE.
That said, trading in cryptocurrencies is considered exceptionally risky. Dogecoin and many other cryptos, including Bitcoin, soared in value in 2020 and 2021, but most of the gains in the sector were wiped out in 2022. One of the reasons behind this price volatility is doubts over the long-term utility of these assets. Dogecoin was born as a joke, and the token's utility is a subject of debate.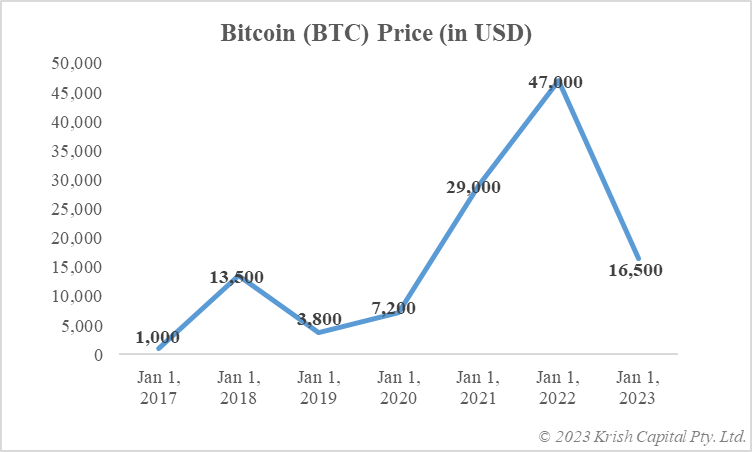 Data provided by CoinMarketCap.com
Why is Dogecoin popular?
DOGE is said to be the first 'meme' or 'joke' cryptocurrency. It perhaps means DOGE's creators invented it just for fun amid the unexpected fame gained by Bitcoin. Elon Musk has talked about the cryptocurrency in some of his tweets, which has helped elevate DOGE's status in the cryptoverse. When the world's richest man bought Twitter, a limited rally gripped DOGE as many enthusiasts anticipated that Musk could soon introduce DOGE as a native rewarding token of Twitter's ecosystem.
Bottom line
Dogecoin, considered the world's first joke or meme crypto, is available in Australia. The country has no restrictions on trading cryptocurrencies. However, DOGE's availability does not mean the asset is free from risks. The cryptoverse passed through a tumultuous phase in 2022, when many crypto intermediaries like FTX filed for bankruptcy. Be it Dogecoin or Bitcoin, the future value of any crypto asset is very difficult to predict.
Risk Disclosure: Trading in cryptocurrencies involves high risks including the risk of losing some, or all, of your investment amount, and may not be suitable for all investors. Prices of cryptocurrencies are extremely volatile and may be affected by external factors such as financial, regulatory, or political events. The laws that apply to crypto products (and how a particular crypto product is regulated) may change. Before deciding to trade in financial instrument or cryptocurrencies you should be fully informed of the risks and costs associated with trading in the financial markets, carefully consider your investment objectives, level of experience, and risk appetite, and seek professional advice where needed. Kalkine Media cannot and does not represent or guarantee that any of the information/data available here is accurate, reliable, current, complete or appropriate for your needs. Kalkine Media will not accept liability for any loss or damage as a result of your trading or your reliance on the information shared on this website.