First Au Ltd (ASX:FAU), the Gold and base metals explorer, owns and is currently exploring the Gimlet Gold project. The explorer and possible developer is focussed on the Western Australia region and holds two other key assets including 100% owned Talga Gold Copper Project and 80% owned Tambina Gold Copper project in the Pilbara mining province.
First Au has been assisted by richly experienced board and management, collectively holding over 240 years of experience with a strong background of past successful play in the mineral resources sectors through Gold Road Resources, Atlas Iron and other miners and explorers.
First Au's Flagship Gimlet Gold Project in the Western Australia Gold Fields: Read Here
The management and the technical team together have progressed on the flagship Gimlet Gold project leading multiple exploration programs uncovering maiden mineral resource of 69,000 ounces of Gold, which holds early mining toll treatment possibilities.
Skin in the Game
The management including the Chairman and Managing Director, Mr Bryan Frost and Mr Damon (Non-Executive Director) and Mr Dennis O'Meara own over ~16.13% of the First Au shares which exhibits the management's confidence in the company's portfolio and potential of value generation for shareholders, company and the community. So, let us introduce the management and technical team of First Au.
Meet the First Au- Management and Board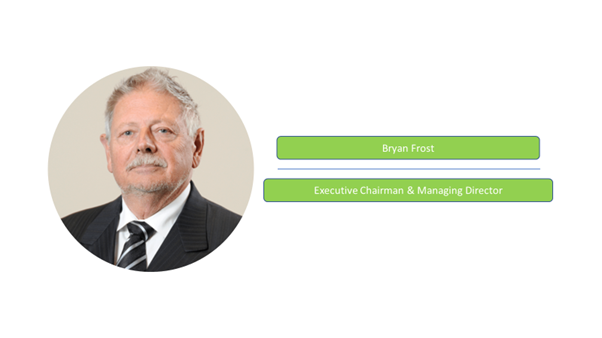 Mr Bryan Frost is a distinguished professional with extensive experience spanning over 60 years in stockbroking, investment banking, venture capital, direct investment and corporate structuring. Mr Frost has been involved with a multitudinous scale of public companies either through his appointment to the board or funding directly into sectors such as mining, consumer products, technology and biotechnology across Australia, Canada, United States and other countries.
In the past, Mr Frost served as the Chairman and director at various ASX listed mining companies. He led De Grey Mining (ASX:DEG) and Atlas Iron (ASX:AGO) to successful listings on the ASX.
Mr Brian co-founded the Australian boutique investment bank, Peregrine Corporate Limited in 1989 and currently, also serves as its Executive Chairman.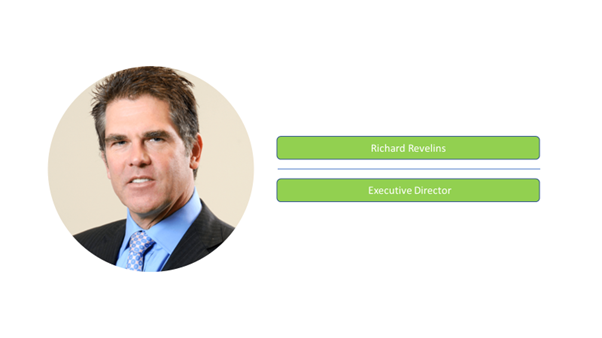 Mr Richard Revelins holds vast experience of over 30 years with the international investment banks in corporate finance and advisory segments. Mr Revelins has extensively specialised in the mining and natural resources sectors. He holds a Bachelor of Economics Degree from Monash University.
In the past, Mr Revelins held key positions with Kleinwort Benson Australia Limited, Morgan Grenfell Australia Limited and McIntosh Securities Limited. He also served as the Chairman of Atlas Iron and a myriad of public and private companies. Presently, he also serves as a Director with the Co-founded Peregrine Corporate Limited and as the Managing Director of Cappello Group in the USA.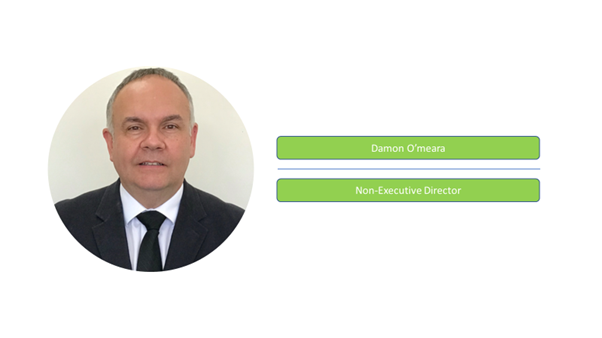 Mr Damon O'Meara holds over 4 decades of experience in mining and prospecting industry. In the past, he was associated with Denis O'Meara Prospecting and former ASX listed Kalmet Resources NL. He holds a Bachelor of Education degree.
Currently, Mr Meara also serves as the Managing Director of co-founded Outback Trees of Australia Pty Ltd, working primarily with major miners and natural resources players such as BHP, Rio Tinto, Woodside, Chevron, FMG, BC Iron and Atlas Iron providing commercial landscaping and irrigation to remote mining sites. He is also a director of Great Sandy Pty Ltd and represents the O'Meara family in First Au.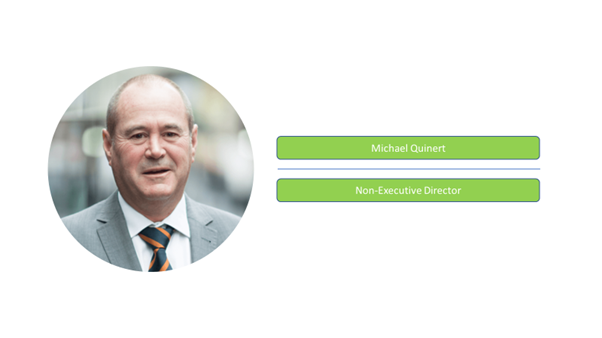 Mr Michael Quinert holds extensive experience of over 30 years as a commercial lawyer and 20 years as a law firm partner in Melbourne specialising in assisting in capital raising management and advisory, for listed or approaching companies, and market compliance issues. He holds an Economics and law degree from the Monash University.
In the past, Mr Quinert held positions of directorship at Manalto Limited and Covata Limited. Currently, he is a founding partner of Quinert Rodda & Associates and also serves as the Chairman of ASX listed gold miner, West Wits Mining Limited (ASX:WWI).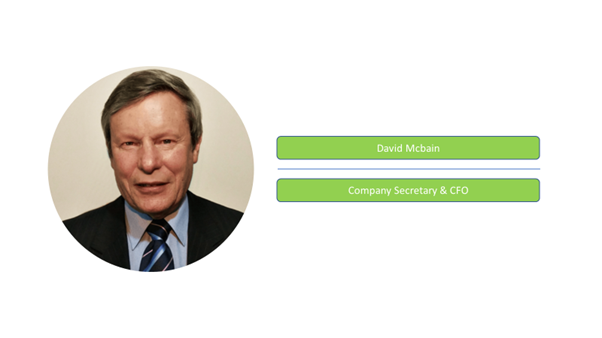 David McBain holds vast professional experience stretching over 5 decades, specialising in the company secretarial, consulting, statutory audits, taxation and business advisory services. He is a fellow of Chartered Accountants Australia and New Zealand (FCA), Australian Institute of Company Directors (FAICD) Business Studies (RMIT) and is a member of Governance Institute of Australia.
Presently, Mr McBain also serves as the Managing Partner for McBain McCartin & Co, Chartered Accountants.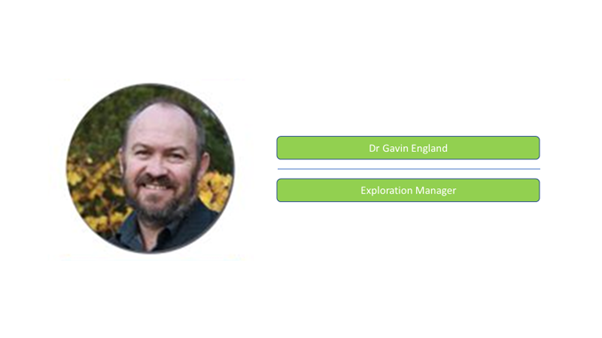 Dr Gavin England is an experienced geologist and manager with elaborate exposure of working with junior and mid-tier mining companies on various commodities and geographies across Australia during his career spanning over 20 years. He is involved in the exploration activities and has been the competent person for the regular exploration results by First Au and holds extensive experience on varied deposit type and the mineralisation styles.
Dr England is a member of the Australasian Institute of Mining and Metallurgy (AusIMM) and the Australian Institute of Geosciences (AIG), the two critical organisations catering to mining and geology in Australia.
In the past, Dr England worked as the chief geologist and later as, the general manager for Magnetite Mines (Royal Resources) at the 3 Bt Razorback Iron Project.
Brian Richardson holds around 35 years of experience as a geologist across Australia and overseas holding key exposure to all aspects of mineral exploration across gold, base metals and other commodities such as Diamond, Uranium and tin-tantalite.
In the past, Mr Richardson held senior management positions at various resources companies and was also a founding director of the Thundelarra Exploration and Royal Resources.
Currently, he also serves as the technical director of North Rossa Pty Ltd and as an exploration manager of Great Sandy Pty Ltd.
First Au's Gimlet Gold Project in the Skyrocketing Gold Market: Must Read
The strong management and technical team at First Au has provided the guidance and direction to the efforts including multiple aircore, RC and Diamond drilling programs and the upcoming deep drilling programs.
FAU closed at $0.010 a share on ASX on 27 April 2020, an increase of 25% as compared to the previous closing price, with a market capitalisation of $2.99 million.