Summary

Health insurance funds raised their private health insurance premiums from 1 October 2020.
The Department of Health recently classified private hospital insurance cover under four levels or tiers: Gold, Silver, Bronze, Basic. Ensure you have the right cover for as per the requirements.
If you did not switch your insurance plans before the recent rate rise, you still have an option to save on premium costs.
Health insurance providers raised the private health insurance premiums from 1 October 2020, an increase that companies had delayed for six months because of the COVID-19 pandemic. The higher premiums are likely to burn a hole in the Australian citizens' pockets.
Typically, insurance funds revise their premium prices every year on 1 April 2020. However, this year, due to the ongoing COVID-19 pandemic, some companies delayed the changes for at least six months. The government had changed the health insurance system, and now the private hospital covers are classified as Gold, Silver, Bronze, and Basic.
LISTEN TO: Rising Health Claims. Are Insurance Firms Prepared?
So, what to do next?
The health insurance premiums for most funds were raised on 1 October 2020, so the first thing you need to do is check on your specific health insurance plan.
With the increase, it becomes imperative to review your insurance plan and ascertain if it still meets your requirement.
Speak to your health insurance provider and demand a discount on your premiums. If you are not getting value for money, switching plans would be a good option.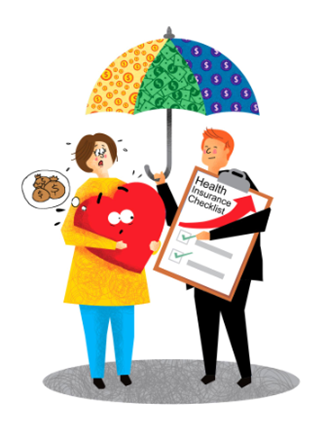 Image Source: © Kalkine Group 2020
How can you save on health insurance premiums?
Ever since the health insurance premiums became more expensive, the quintessential question has been - how can I save on premiums? There are various tips for saving money on your health cover. There have been additional opportunities available during this year because of the COVID-19 pandemic.
The good news is that even if you have not switched your insurance plan till now, you can still cut down on your premium expenses.
Here are few tips on how you can save amid increased Health Insurance cost-
Jump online and Compare
Go online and scroll through the several free comparison websites available. You can also use the government website. It is an effective way to compare and find out what other insurance providers are offering. Just do not rush into things and do not feel pressured to go with any recommendation they offer. Take your time and decide.
Do not pay for hospital cover that is not required
Request your insurer to give a policy inclusions list for every policy and ensure you only have cover for things you might reasonably need. To avoid the cost of paying the Medicare Levy Surcharge one only needs basic insurance coverage plan.
Increase your excess
The excess is the amount one would pay if they require to avail services in a private hospital and make an insurance claim for it. So, take the highest excess if that is a strike you are willing to do.
Check if you are getting the most of your extras
The two types of health coverage are hospital and extras. The hospital policy is mainly for if anyone needs to spend thousands of dollars on elective surgery. Generally, it is hardly required. It is also the one that helps to avoid an extra tax round.
However, the extras policy is just like a tool for budgeting. It covers outside hospital services like dental, optometry, physio, etc. Moreover, it is simple to see if one is getting more back than they are spending.
Just ask your insurance provider for a statement of what you have claimed on extras over the past year and the amount you have spent.
RELATED: Six ways to smartly save on insurance premiums