Source: P5h, Shutterstock
Summary

The second Ultium battery cell plant coming up at Spring Hill, Tennessee, will open in late 2023.
The facility will supply battery cell to the assembly plant in Spring Hill, which will produce Cadillac Lyriq.
The joint ventures' first battery cell manufacturing plant is under construction at Lordstown, Ohio.
Ultium Cells LLC, the joint venture between General Motors Company (NYSE:GM) and LG Energy Solution Ltd., will invest US$2.3 billion for a second battery cell manufacturing plant in Spring Hill, Tennessee.
The new facility will supply battery cells to General Motor's assembly plant in Spring Hill and is expected to open in late 2023.
The joint venture will immediately start the construction of the new plant on the land leased from General Motors. The new factory is expected to create 1,300 new jobs.
The assembly plant in Spring Hill is General Motors' third plant to transition for electric vehicle production along with Factory ZERO and Orion assembly plant in Michigan. Cadillac's first all-electric vehicle LYRIQ will be the first electric vehicle to roll out of the Spring Hill facility.
Ultium LLC
In 2019, Detroit-based General Motors and South Korea-based LG Energy announced to their 50:50 joint venture Ultium Cells LLC to mass produce batteries for electric vehicles.
The venture's first plant is under construction at Lordstown, Ohio. The companies have invested US$2.3 billion in the facility.
Both the facilities will make General Motors' Ultium battery cell. The automaker's proprietary Ultium battery technology powers its third generation electric vehicle platform.
Electric vehicles based on the Ultium technology is expected to have a range up to 450 miles.
Electrification Plans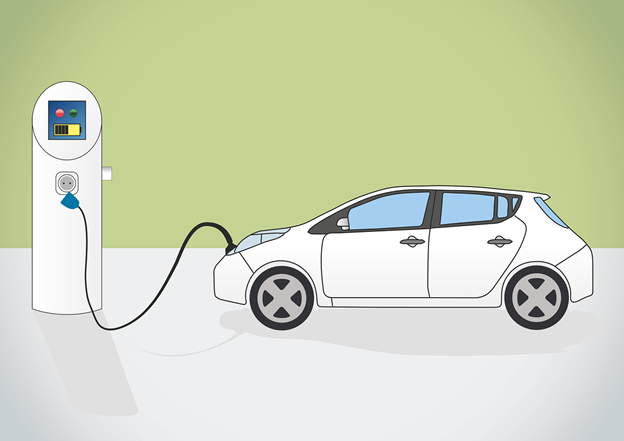 Source: Pixabay
General Motors has raised its investment target for electric and autonomous vehicles to US$27 by 2025.
The company aims to offer 30 all-electric models globally by mid-decade under brands including Cadillac, GMC, Chevrolet and Buick. General Motors also will phase out gasoline and diesel light-duty vehicles by 2035.
General Motors is scheduled to start the production of the new GMC Hummer electric vehicle pickup at Factory ZERO in fall 2021. The facility will also make Hummer electric SUV and Chevrolet Silverado electric pickup truck.
Recently, the company unveiled its electric commercial van Brightdrop EV600, which is expected to hit the roads later this year.
Shares of General Motors closed at US$58.71 on Friday.