Highlights

Tesco reported an adjusted operating profit of £2.65 billion in 2021-22 from the retail business, up 35.85% from the previous year.
The company has warned that its adjusted operating profit for the current financial year is expected to be between £2.4 billion and £2.6 billion.
Supermarket giant Tesco reported a sharp rise in annual gains, with the adjusted operating profit from the retail business rising by 35.8% to £2.65 billion in the year to 26 February 2022.
In its full-year results for 2021-22 announced on Wednesday, the group reported revenue of £61.3 billion, up 6% from the figures for 2020-21. Its pre-tax profits climbed to £2.03 billion, a 219% increase from £636 million in the previous year, while the total group sales went up by 3.0% to £54.76 billion. The growth was also aided by its banking operation, which returned to profitability this year.
However, Tesco (LON: TSCO), which has a share of over 27% of Britain's grocery market, lowered its projections for the year 2022-23 and warned of a drop in its profits. For the current financial year, the group forecasts the retail adjusted operating profit to be between £2.4 billion and £2.6 billion due to 'significant uncertainties in the external environment'.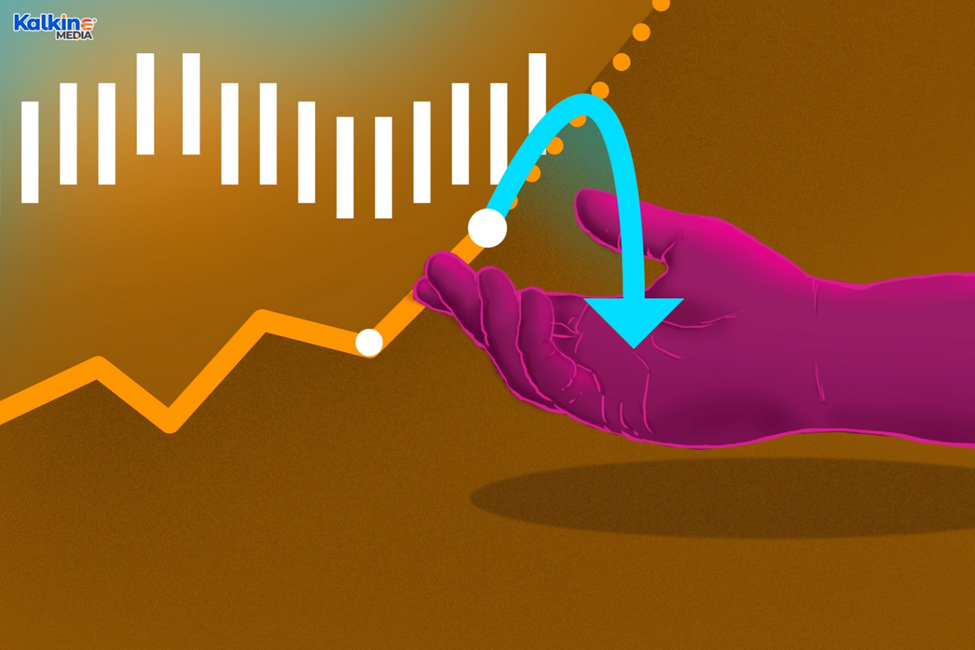 © 2022 Kalkine Media®
Three factors to impact profits
Tesco has listed three major factors behind the lower projections, which include the change in customer behaviour after the COVID-19 pandemic, the level of cost inflation and the company's ability to offset it, and the investment required to stay competitive in terms of pricing.
Stressing that the external environment has become more challenging recently, Ken Murphy, the company's chief executive, said that Tesco is laser-focused to keep the cost of the weekly shop visits in check as household budgets are under pressure.
Murphy also reaffirmed Tesco's commitment to buy back shares worth £750 million by April 2023. It is also important to note that Tesco has already returned £300 million to shareholders so far through a share buyback programme.
UK's inflation touches a three-decade high
Tesco's annual results announcement coincided with the release of inflation data. In the month of March, UK inflation touched a record high level of 7% from 6.2% in February. This is the highest level since March 1992, as per the data released by the Office for National Statistics (ONS).
The biggest contributor to the decades-high inflation rate was fuel price, as Russia's invasion of Ukraine in February sent crude oil prices to an all-time high. The surge in prices, which resulted from concerns over supply chain disruptions and economic sanctions, pushed the average petrol price up by 12.6p per litre between February and March. This is the biggest monthly rise since the records began in 1990.
Shares of Tesco plummet
Meanwhile, shares of Tesco Plc (LON: TSCO), the FTSE 100 listed company, fell 5% in early trade as investors exercised caution over the company's warning on future profits. However, by the end of the day, the stock price stabilised a bit and closed at GBX 265.20, down 2.00% on 13 April 2022.
The impact of Tesco's profit drop warning was also visible on other supermarket stocks, including online supermarket Ocado (LON: OCDO), Sainsbury's (LON: SBRY), and Marks & Spencer (LON: MKS), which all lost over 2% for the day.
Note: The above content constitutes a very preliminary observation or view based on market trends and is of limited scope without any in-depth fundamental valuation or technical analysis. Any interest in stocks or sectors should be thoroughly evaluated taking into consideration the associated risks.