Summary

Management updates and changes revealed by Pushpay Holdings and Geo.
New acquisition announcement made by Enprise Group.
Vista group announced improved cash flow situation after gradual opening of cinemas worldwide.
New Zealand's Exchange consists of many software stocks. Investors are often on a lookout to identify best shares, ensuring certain parameters such as market cap, dividend-paying capacity, and a company's price movement, caused by the latest updates and market changes.
Have a look at some such stocks which will give you a better idea of the tech sector of the nation.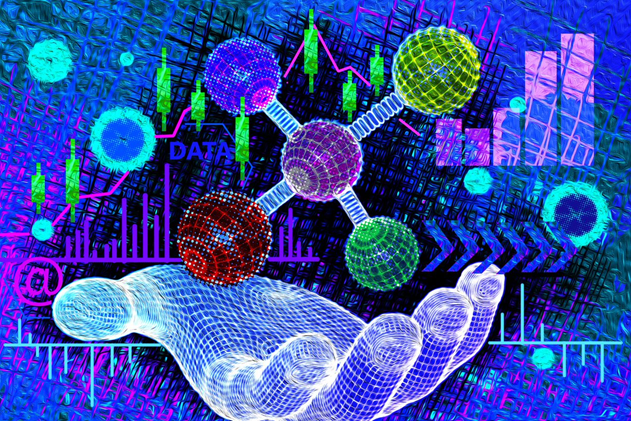 Image Source: © 2021 Kalkine Media
Gentrack Group Limited (NZX:GTK) (ASX:GTK)
This is a Company offering streamlined software services through various channels for the reduction of service expenditure, with their functions in more than 200 airport sites. In the half-year results released by the company in the month of May, the revenue was recorded NZ$51.0 million, which is 0.7% higher than pcp. The EBITDA was NZ$7.0 million, up by 63.2% from pcp and the Statutory NPAT was NZ$1.1 million loss.
On 5 August, at the time of writing, Gentrack group was trading at NZ$2.1, up by 1.45%.
Also read: Look at the 10 NZX shares with above 100% annual gain
Smartpay Holdings Limited (NZX:SPY) (ASX:SMP)
It is known to be one of the largest EFTPOS operators in the country, aiding in electronic payments all across. In a trading update, the Company revealed that its acquiring revenue went up by 16%, standing at 158%, while the average revenue per unit went up by 3% on pcp standing at 28%. The total transacting value was up 11%on pcp placed at 167%.
On 5 August, at the time of writing, Smartpay Holdings was trading up by 0.62% at NZ$0.81.
Don't miss: Which are the top 10 shares on NZX by price movement?
PaySauce Limited (NZX:PYS)
Offering technological solutions for timesheets, banking, and payroll etc., PaySauce Limited presents services across the country. In the trading update offered by the company recently, it revealed customer processing fees or growth of 44% while the number of customers witnessed a 39% growth as compared to PCP. The recurring revenue for the quarter ended June 2021 grew by 36% as compared to previous year.
On 5 August, at the time of writing, PaySauce was trading unchanged at NZ$0.32.
Solution Dynamics Limited (NZX:SDL)
This company provides solutions such as laser printing, print broking, mail, and data processing. Recently, the company offered a revised earnings guidance of NZ$1.9 million to NZ$2.0 million in terms of revenue and the preliminary guidance for NPAT is placed at NZ$2.5 million. The changes are a result of COVID-19-related uncertainties and the contingency plans that the company has for the same.
On 5 August, at the time of writing, Solution Dynamics was trading flat at NZ$3.15.
Read now: What should you know before investing in tech stocks?
Southern Charter Financial Group Limited (NZX:SNC)
This company offers mobile development in web services focusing on the distribution and marketing of digital products. In the company's annual report for 2021, it announced a loss of NZ$117616. Mostly consisting of maintenance-related expenses as well as acquisition evaluation work, this year's financial results are impacted by the pandemic.
Southern Charter Financial Group stock price remained unchanged at NZ$0.008, during the trading session, as on 5 August.
Plexure Group Limited (NZX:PX1)
Offering state-of-the-art mobile development services, this company creates engagement softwares, aiming to provide the best user experience. In a management change offered by the company, Craig Herbison, the chief executive the company, has stepped down from his position. He has also resigned from the post of director. He had been associated with the company since 2017. The search for his replacement will start immediately.
On 5 August, at the time of writing, Plexure Group was trading down by 4.84% at NZ$0.59.
Geo Limited (NZX:GEO)
This business deals with SAAS-related services with the aim of replacing inefficient old methods, a paper-based data keeping with new digital ones. Offering a management change, the non-executive chair as well as a major shareholder of the company, Roger Sharp, revealed that he should retire before the annual meeting of the company, which is to be held in November 2021.
On 5 August, at the time of writing, Geo was trading unchanged at NZ$0.105.
Also read: Will New Zealand become a technological hub? Which are the big tech companies there?
Vista Group International Limited (NZX:VGL) (ASX:VGL)
This company offers technological solutions in the film industry worldwide, besides offering box office reporting software as well as business intelligent solutions. After the gradual opening of theatres across the world, the company recorded an improvement in their cash flow position. It expects NZ$3 million-NZ$4 million in cash burn till the time movies start releasing regularly like before.
On 5 August, at the time of writing, Vista Group International was declining by 0.88%, at NZ$2.26.
Vista Group Confirms Improved Cashflow Position - NZX, New Zealand's Exchange
Serko Limited (NZX:SKO) (ASX:SKO)
This company offers digital solutions related to travel and expenses, with one of the products being travel management app. In an update released by the company recently, it said that trade conditions in Australia were still volatile considering the fluctuating number of cases recently discovered there. The condition in New Zealand is considered slightly better with travel bookings going strong. The company is hopeful about Australia making a comeback soon.
On 5 August, at the time of writing, Serko was trading down by 0.42% at NZ$7.07.
Enprise Group Limited (NZX:ENS)
This company is based on investment in high-performing tech businesses. Recently, the company announced that it had acquired very impressive software (VIS), expected to add NZ$200,000 in terms of contracted revenue. It enhanced the range of services being offered to both the new and existing clients, increasing their dimension of service.
On 5 August, at the time of writing, Enprise Group was trading flat at NZ$1.8.
Pushpay Holdings Limited (NZX:PPH) (ASX:PPH)
Offering donor management system solutions, Pushpay Holdings has operations based out of Canada, Australia, New Zealand, and the United States.
After the retirement announcement by Shane Sampson from the post of chief financial officer of the company, Pushpay Holdings is on the lookout for her replacement. She had been with the company since 2015 and has stepped down from the position to accept another leading role in an NZ-based organisation.
On 5 August, at the time of writing, Pushpay Holdings was trading down by 1.20% at NZ$1.65.