Highlights

The NZ technology sector plays an important role in the digital transformation of the country.
Witnessed an acute shortage of skilled manpower during the pandemic.
Most tech companies performed well, IKE reported the strongest Q3 FY22.
New Zealand's technology sector has an important role to play in the digital transformation of the country. During the pandemic, New Zealand witnessed an acute shortage of the workforce in this sector. It is a high-growth sector, and according to the most recent data available the size and scale of the sector are NZ$12.7 billion, and 972 million, respectively.
According to a report, the top priority for this sector is to develop the digital workforce for the medium and long term.
Against this backdrop, let us look at the 4 popular NZX-listed tech stocks and how they are doing.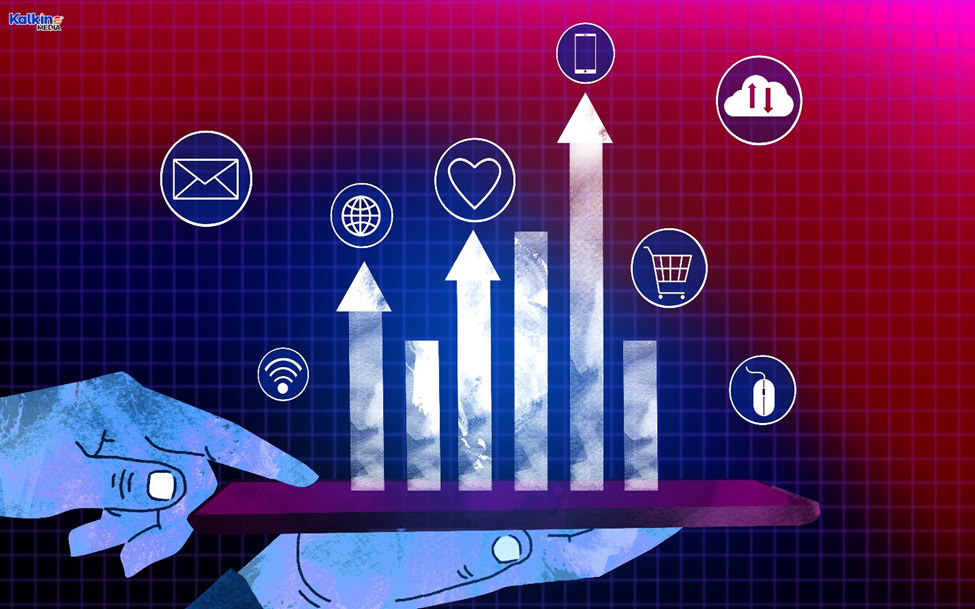 Image source: © 2022 Kalkine Media®
ikeGPS Group Limited (NZX:IKE)
IKE is a software company that designs data capture-related software. In its Q3FY22 results, it reported a 50% growth in its revenue and a 180% rise in its new contracts.
According to Glenn Milnes, CEO of IKE, Q3 proved to be the strongest period for the Company. It won contracts of more than NZ$23 million against NZ$9.3 million in FY21. This gives a growth momentum to the Company for the rest of FY22 and FY23. In January, it bagged its latest contract with a new US-based utility customer.
Also Read: ikeGPS (NZX:IKE): What is its latest contract with electric utility consumer?
On 9 February, the stock was trading flat at NZ$0.80, at the time of writing.
Plexure Group Limited (NZX:PX1)
PX1 develops mobile engagement software. Last year in December, the company completed its consultation process. It revealed that it was undertaking an operational streamlining exercise in which it downsized 55 non-engineering roles with a cost saving of over NZ$8 million.
The restructuring will make it more adept for a merger with TASK. The Company said that the customer growth could be driven through TASK's existing base and the pipeline of customers.
Do Read: Plexure (NZX:PX1): Why did the Company incur losses in interim results?
On 9 February, the stock was trading flat at NZ$0.43, at the time of writing.
PaySauce Limited (NZX:PYS)
An NZ-based fintech, PaySauce, reported strong growth in H1 FY22 with a 43% Y-O-Y rise in revenue in the same period. It reinvested a major part of the revenue into other revenue-generating areas like product improvement, supporting and bringing new customers.
Asantha Wijeyeratne, CEO of PaySauce, said that careful decisions made with regard to packages and pricing were showing results then. The company reported a customer growth at 38% YoY and it has exceeded quarterly growth of 20% for two quarters in succession.
Do Read: How are 5 NZX technology stocks faring post NZ tech awards?
Customer metrics was also trending well after the purchase of SmoothPay.
On 9 February, the stock was 1.72% in red to close at NZ$0.28, at the time of writing.
Wellington Drive Technologies Limited (NZX:WDT)
WDT is a provider of Internet of Things (IoT) solutions. In December, WDT notified that its revenue would be in the same range as notified earlier. It said that it expects its revenue and EBIDTA to be approximately US$47 million, and EBITDA to be NZ$3.9 million. PYS expects revenue growth of 25% in FY22 and to achieve a revenue of US$100 million by FY23.
On 9 February, the stock was trading down by 1.10% at NZ$ 0.184, at the time of writing.
Also Read: Which are the 4 fastest-growing NZX penny stocks under 50 cents?
Bottom Line: The tech sector is a growth sector and with the phased opening of the borders, the shortage of skilled manpower will end and lead to further growth particularly in fintech.