Highlights

NZ has a strong technology sector.
Technology is the third-largest export sector in the country.
ikeGPS announced a 50% growth in its revenues Q3 FY22
New Zealand has a vibrant and growing technology sector. It is the third-largest contributor to the country's GDP. In 2020, the size of the sector was NZ$12.7 billion, and the scale of growth was 972 million, according to the most recent data available. In fact, disruptions caused by the COVID-19 pandemic have given a boost to the technology sector and brought further growth to New Zealand's current and future technology companies.
Against this backdrop, let us look at the 5 NZX-listed tech stocks.
ikeGPS Group Limited (NZX:IKE)
IKE designs, markets and sells integrated GPS data capture devices-related software. Its Q3FY22 results released today indicate a strong growth profile for the Company.
It reported a growth of over 50% in revenue and a 180% uptick in new contracts over pcp. Glenn Milnes, CEO of IKE, said that Q3 FY22 was the strongest period for the Company. The contracts won were more than NZ$23 million against NZ$9.3 million for FY21. This gives strong confidence in the growth of the company going forward in FY22 to March this year and FY23, according to the CEO.
On 21 January 2022, it announced its latest contract win with that of a new US-based electric utility customer. This deal itself would generate a revenue of approximately NZ$0.9 million in the next 12 months.
Also Read: ikeGPS (NZX:IKE): The Company strikes a deal for a contract extension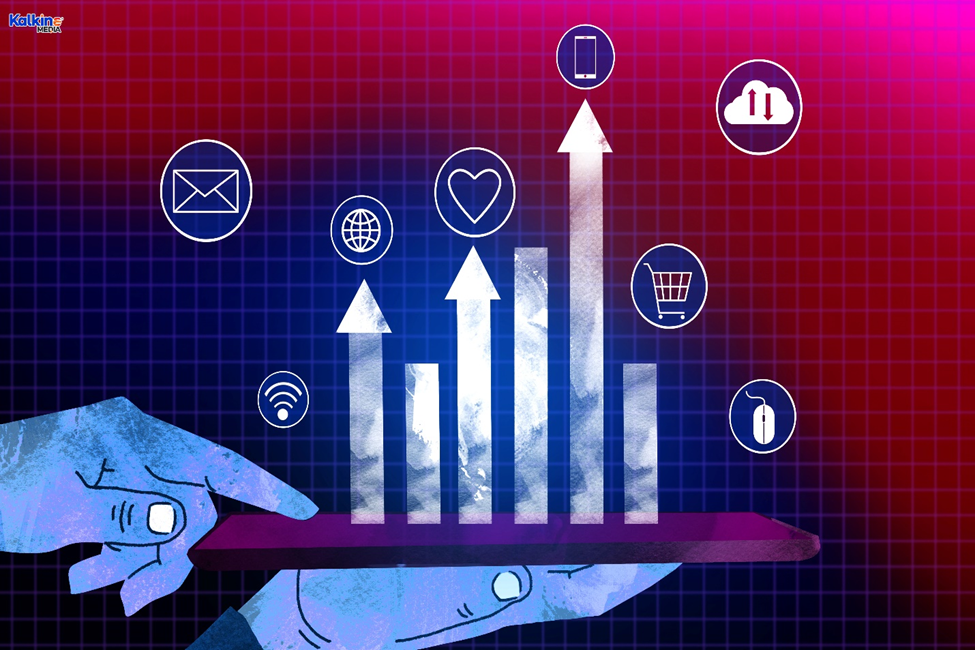 Image Source: © 2022 Kalkine Media
EROAD Limited (NZX:ERD; ASX:ERD)
EROAD Limited is a transport technology services Company. In its quarterly update provided on 24 January, the Company highlighted that its total contracted unit had recorded a growth of 53% in Australia and NZ. In the quarter, the company also completed the Coretex acquisition successfully, with integration work on track and sees significant opportunities in North America. It also sees strong growth opportunities in New Zealand due to the rollout of enterprise fleets.
Related Read: EROAD (NZX:ERD) How would latest acquisition help increase sales?
On 1 February, the stock was trading up by 1.09% at NZ$4.64, at the time of writing.
Plexure Group Limited (NZX:PX1)
PX1 develops mobile engagement software. In December 2021, the Company
completed its consultation process. In that, it revealed that in its operational restructuring exercise, it had downsized 55 non-engineering roles and an annual cost savings of approximately NZ$8 million. The restructure will enable the company to take the advantage of benefits of the merger with TASK. Also, customer growth can be driven through TASK's existing base and the pipeline of customers.
Through TASK's pipeline, PLX was able to secure an important partnership with Venues NSW to deploy its transaction management platform.
Do Read: Plexure (NZX:PX1) finalises TASK Deal and name its new TASK clients
On 1 February, the stock was trading flat at NZ$0.42, at the time of writing.
Wellington Drive Technologies Limited (NZX:WDT)
WDT is a provider of Internet of Things (IoT) solutions. On 15 December, it notified that its revenue and EBITDA for FY21 would be in the same range as announced earlier. It said that the revenue was likely to be approximately US$47 million, and EBITDA was expected to be roughly NZ$3.9 million for the period. The Company expects the revenue to grow further by 25% to US$60 million in FY22 and expects to achieve a revenue of US$100 million by FY23.
Also Read: Would 4 NZX penny stocks prove to be multibaggers this year?
On 1 February, the stock was trading down by 1.10% at NZ$0.180, at the time of writing.
PaySauce Limited (NZX:PYS)
PYS is an employment fintech. In its trading update for December, the Company reported strong growth for the quarter with recurring revenue up by 67% YoY and 22% QoQ.
The recurring revenue includes SmoothPay subscriptions, interest income and the processing fees. The growth has come from an increase in PYS customers (38% YoY) and increased processing fees (17% YoY).
On 1 February, the stock was trading flat at NZ$0.28, at the time of writing.
Bottom Line: Technology companies play an important role in NZ's economy. Despite the COVID-19 pandemic, tech companies have shown a robust growth pattern and continue to deliver positive impact despite disruptions.