Highlights

NZ's retail sector has stayed positive after getting impacted by COVID-19 challenges.
Retail companies are witnessing a substantial rise in the costs of retail goods.
Briscoe, Warehouse, Restaurant Brands are some of the retail players in NZ.
Though NZ's retail sector experienced the impact of COVID-19 lockdown across the country, the sector came to a recovery stage by taking advantages from online sales.
Some retail companies witnessed a surge in sales like medical retail firms amid COVID-19 lockdown. However, the retail sector's journey remains rough due to significant cost pressures and considerable increases in wage costs.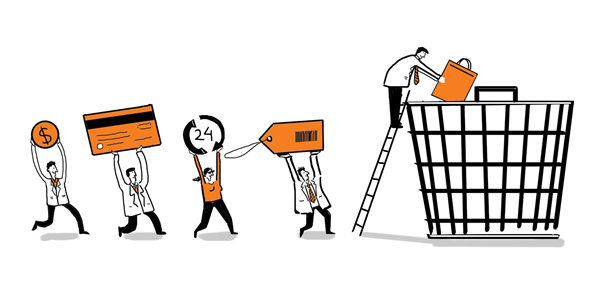 Image Source: © 2021 Kalkine Media
Amid this backdrop, let's have a look at the performance of these 5 NZX retail stocks.
Michael Hill International Limited (NZX:MHJ, ASX:MHJ)
Jewellery retailer Michael Hill International saw a huge jump in its NPAT and EBIT to $45.3 million (FY20:$3.1 million) and $72.4 million, respectively, in FY21 (FY20:$14.1 million). The Group witnessed positive results due to a 53.4% rise in digital sales to a record $34.8 million.
However, the Group lost substantial sales in the first 7 weeks of FY22 due to lockdowns in Australia. MHJ also declared a final dividend of AU$3cps.
Michael Hill shares have given a 4.7% return in past 5 trading days and ended the day 1.15% in green to close at $0.88.
Restaurant Brands NZ Limited (NZX:RBD)
Fast food retail chain Restaurant Brands NZ saw a 208% rise in its profit from $11.2 million to $34.5 million for the half-year ended 30 June 2021. It also witnessed a total sales revenue of $540.6 million for the period due to the inclusion of the California business this year.
The Group expects its store numbers to increase with plans to open 4 new Taco bell stores and 2 KFC stores before the year ends.
DO WATCH: How are these 5 NZX retail stocks faring in 2021?
Restaurant Brands shares have given a 3.9% return in past 5 trading days and ended the day 0.63% in red to close at $15.7.
The Warehouse Group Limited (NZX:WHS)
Merchandise retailer Warehouse Group announced Caroline Rainsford as the company's new future Director on 10 August. Caroline is at present working as the Country Director of the technology giant Google NZ, prior to which she was working with Latitude NZ as a Marketing and Product Director.
Don't miss: How is the New Zealand retail sector faring? Which are the top retail players in the country?
She will attend her first Board meeting on 31 August 2021 and has a tenure running until February 2023.
Warehouse Group shares have given a 3.9% return in past 5 trading days and ended the day 0.82% in green to close at $3.7.
Briscoe Group Limited (NZX:BGP, ASX:BGP)
Homeware and sporting goods retailer Briscoe Group reported a 22.58% rise in Group sales for the half-year to 1 August 2021. While homeware sales witnessed a 20.77% rise in sales, the sporting goods segment saw a 25.66% increase due to increased demand post-COVID-19 lockdown.
RELATED READ: What are retail shares? Who are the best retailers on NZX?
BGP expects a 64% rise in its half-year net profit with the number rising to $46 million for the first half.
Briscoe Group shares have given a 4.2% return in past 5 trading days and ended the day 0.16% in red to close at $6.39.
Kathmandu Holdings Limited (NZX:KMD; ASX:KMD)
Apparel and sports equipment retailer Kathmandu Holdings suffered store closures with disruption to trading activity in June due to COVID-19-related restrictions in New South Wales and Australia.
KMD saw a strong start to the winter season, with both its brands, Rip Curl and Oboz, performing well. The Group estimated that total sales for FY21 were likely to be near $930 million and underlying EBITDA of around $120 million.
Kathmandu Holdings shares have given a 4.6% return in past 5 trading days and ended the day 3.85% in green to close at $1.35
Bottom Line
Retail companies are facing a significant increase in costs due to a rise in wage costs due to the latest Minimum Wage hike and the step of doubling the costs of sick leave claims.
(NOTE: Currency is reported in NZ Dollar unless stated otherwise)