Summary

Retail sector comprises all companies that sell goods and services to consumers.
COVID-19 posed significant challenges for retailers in New Zealand.
Retail sales in NZ have largely stayed upbeat in May 2021 but retailers are beginning to be strained.
Some of the top retailers in NZ are The Warehouse Group, Briscoe Group and Kathmandu Holdings.
Retail is any activity of selling goods or services directly to consumers or end users via various channels. Retailers can sell retail goods to consumers through stores, kiosks, or the internet for personal use.
Retailers can comprise supermarkets, pharmaceuticals retailing, petrol stations, food retailing, motor vehicle dealers, and departmental stores, etc.
What includes the NZ retail industry
Here are some of the retail industries in New Zealand.
Electrical and electronic goods retailing.
Recreational goods retailing.
Hardware, building and garden supplies.
Department stores.
Supermarket and grocery stores.
Clothing, footwear and personal accessory retailing.
Food and beverage services.
Accommodation
How COVID-19 impacted NZ Retail
COVID-19 posed substantial issues for New Zealand retailers in 2020. Between April and May, the Alert Level 4 lockdown prevented in-store trade for non-essential retail companies.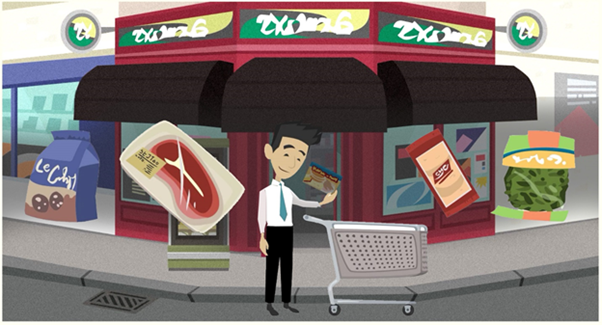 Source: Copyright © 2021 Kalkine Media
This resulted in long-term consequences as customers began to shop online, and merchants worked to improve their digital skills. In addition, an acceleration in technology and trends allowed consumers to shop safely like click and collect, contactless mobile payments, etc.
Must Read: April retail sales rise as shoppers brush aside pandemic woes; consumer stocks up
How is NZ retail industry faring?
As per Stats NZ data, the total volume of retail sales increased 2.5%, and the total value of retail sales increased 2.5% to NZ$648 million in the March 2021 quarter compared to the previous quarter.
ALSO READ: New Zealand May 2021's Card Spending witnesses a Surge
About 10 of the 15 industries witnessed higher sales volumes for the quarter with significant movements in recreational goods, electrical and electronic goods, hardware, building and garden supplies and departmental stores.
Who are the top NZX-listed Retailers in New Zealand?
Amid this backdrop, let's have a look at how these NZX-listed retailers are performing at present.
The Warehouse Group Limited (NZX:WHS)
The Warehouse Group is the biggest New Zealand-based general merchandise retailer.
The Group reported strong sales of $791.2 million, up 35% in Q3 FY21 on May 2, 2021, on pcp. The sales growth was majorly due to solid growth in its brands, Noel Leeming and Torpedo7. The Group also witnessed a surge of nearly 60% in online sales in the quarter due to present growth in WHG's digital shopping platforms.
Image Source: Copyright © 2021 Kalkine Media
WHG expects adjusted NPAT for FY21 to surpass $160 million.
In May 2021, Foodstuffs, New Zealand's largest grocery supplier, announced to sell its 9% stake in the WHG group.
On 11 June, at the time of writing, WHS was trading at $3.42, up 2.7%.
Briscoe Group Limited (NZX:BGP, ASX:BGP)
Briscoe Group is one of the retailers in New Zealand, and its stores run within 2 retail sectors, homeware and sporting goods.
Briscoe Group generated NZ$173.1 million in the first quarter of 2021, up 78.42% on a year ago. The Group's homeware category sales increased by more than 80%, while sports goods sales increased by 74%.
DO READ: Look at these 5 NZX-listed consumer companies with exciting dividends
The Group anticipates half-year revenue to exceed the $292.4-million figure reported in the first half of 2020. BGP paid a final dividend of 13.5 cps in March end of 2021.
On 11 June, at the time of writing, BGP was trading flat at $5.65.
Kathmandu Holdings Limited (NZX:KMD; ASX:KMD)
Kathmandu Holdings focuses on the development and delivery of quality clothing and gear for travel and adventure. It has 3 brands, Kathmandu, Rip Curl, and Oboz.
Kathmandu Holdings had a solid H1 FY21 even after COVID-19 restrictions. In the first half of FY21, the Group recorded an NPAT of $22.3 million, up from $7.6 million on pcp. Rip Curl and Oboz saw strong sales, enhancing KMD's profitability and brand value.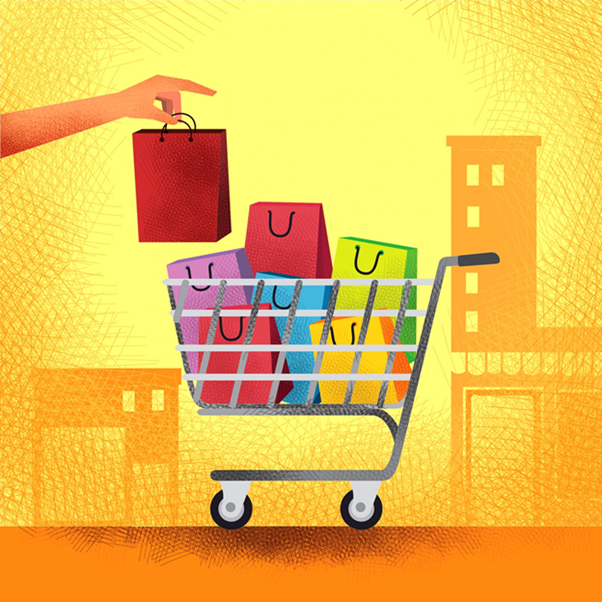 Source: Copyright © 2021 Kalkine Media
In May 2021, KMD completed the refinancing of its syndicated debt facilities with a 3- year AU$300 million facility. In addition, the Group paid an interim dividend of 2cps on June 2, 2021.
On 11 June, at the time of writing, KMD was trading at $1.63, up 1.24%.
Is the NZ retail industry expected to grow?
As per the latest Retail NZ Sales Index, retail sales in New Zealand have stayed resilient through May, but retailers are still facing substantial cost pressures.
GOOD READ: The new economy: 6 ways how the coronavirus has changed the global economy
The cost of handling employee's sick leave is likely to double due to recent government mandates; the cost of freight has surged since the COVID-19 outbreak began, and there are significant electricity price rises ahead. These costs could trickle down to consumers in the months ahead.
Economic uncertainties, labour shortages, travel limitations, and a general lack of consumer spending excitement, are obstacles that small firms must overcome.
(NOTE: Currency is reported in NZ Dollar unless stated otherwise)