Summary

Retail sector has witnessed a major shift of interest in the past year
While the online segment has done relatively well, physical stores haven't.
Freight delays and border closures are reasons for increasing prices.
The retail sector was the one of the worst hit by the COVID-19 outbreak last year. The sector suffered manifold as due to restrictions on people's movements and overall consumer sentiment being down. This was fuelled by stringent freight delays, border closures, and lockdowns imposed by world governments in the wake of the pandemic. People were leaving homes only for the essentials and most other businesses, which either suffered huge losses or had to find a way to make their presence felt online in order to reach customers, through the course of the year.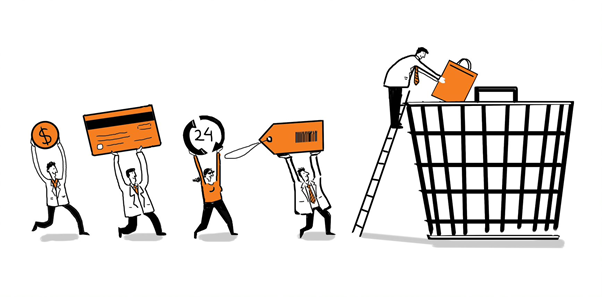 Image Source: Copyright © 2021 Kalkine Media Pty Ltd
The trend has duly shifted majorly towards online buying in the past year as most people like to shop in the comfort and safety of their homes rather than at physical outlets, which would entail the additional risk of contracting the virus. Let's have a look at some retail stocks and determine what they have been up to of late.
Also read: NZX Stocks That Shined and Waned Today- SPY, AMP, NZR, MEE, CO2, CBD
Hallenstein Glasson Limited (NZX:HLG)
With several clothing stores in New Zealand and Australia, this company was formed in the year 1985. In has recently been announced by the company in its interim 6-month report for the period ending February 2021 that the gross margin on sales had reduced due to the shipping delays and increased freight costs. On the other hand, the NPAT has increased by 28.6% from pcp standing at NZ$19.84M.
On April 29, Hallenstein Glasson Limited traded at NZ$7.260, down by 0.55%
The Warehouse Group Limited (NZX:WHS)
Having grown from a single store to a chain of various retail stores now, this company is one of the biggest retail-based firms in the country. In its interim results, it announced that the group sales had witnessed a surge of 7.4%, standing at 1808.3M. The Operating profit on the other hand has risen by 125.4% at NZ$153.0M.
On April 29, The Warehouse Group Limited traded at NZ$3.480, up 0.29%, at the time of writing.
Me Today (NZX:MEE)
This company provides retail for high-quality, cruelty-free natural products for their various stores across the country. It was recently announced that there had been an agreement reached between Me Today Ireland and Uniphar Wholesale Limited. This is a multinational company with over 2,000 employees, and Me Today hopes that this agreement shall mean better business for them in the future.
On April 29, Me Today traded flat at NZ$0.083 at the time of writing.
Also read: A Sneak Peek at 6 NZX Gainer and Losers Of The Day--ARB, SEK, AMP, ATM, MEE, CRP?