Source: domturner, Shutterstock
Penny Stocks are smaller companies trading at low price. They are highly speculative and volatile in nature; therefore, one should invest wisely and cautiously in them.
Speaking of healthcare segment, though the onset of the pandemic has an adverse effect on almost everybody worldwide but at the same time, it has made people become more aware about the importance of their health. The are now opting more for health and insurance policies. Moreover, countries are now extensively planning their healthcare budgets.
It is pointed out that in 2018, global health industry was estimated around $8.45 trillion. However, it is anticipated that total healthcare spending across the world would be around $10 trillion by 2022.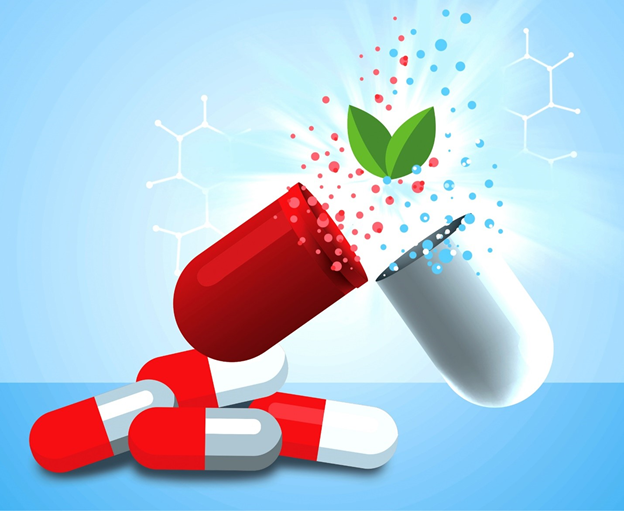 Source: Copyright © 2021 Kalkine Media Pty Ltd
Here, in this article let us look at the 5 NZX healthcare penny stocks along with their latest updates.
Rua Bioscience Limited
Source: Copyright © 2021 Kalkine Media Pty Ltd
Rua Bioscience Limited (NZX:RUA) recently announced the successful export of a sample of its medicinal cannabis flower to Nimbus Heath, a German based distributer. It is noted that Nimbus Health is a pharmaceutical wholesaler that distributes medicinal cannabis products across Germany.
As a part of the contract, RUA would later send huge quantities of the same to the German company, which requires medicinal cannabis owing to its therapeutic nature to treat the German patients.
This agreement would give a boost to RUA's export strategy as it focuses on capturing the medicinal cannabis German market.
On 9 April, Rua Bioscience ended the trading session, deceasing by 3.66% at $0.395.
TruScreen Group Limited
TruScreen Group Limited (NZX:TRU) of late notified the success of the use of its TruScreen cervical cancer screening device even when the hospitals are overwhelmed with COVID patients and with limited HPV testing.
Sometime back, a study in China expressed that in the absence of PAP facilities and colposcopy in the hospitals, which are already pressurized due to COVID protocols and infrastructure, the TruScreen device would have limited use.
However, the above was negated by the researchers who stated that TruScreen cervical cancer can easily be used even in the absence of cytology and colposcopy facilities for HPV testing. It is a portable device and can be easily set up outside hospital and healthcare facilities.
On 9 April, at the end of the trading session, TruScreen Group was up by 1.04% at $0.097.
Cannasouth Limited
Cannasouth Limited (NZX:CBD) recently declared its annual report for 2020 wherein its reported $131,000 as it operating revenue. The Company saw $3.5 million as loss before tax. This was because of planned investments in trying to establish itself in the emerging medicinal cannabis market across New Zealand.
Moreover, CBD boosted of strong balance sheet with cash in hand at $9.2 million by the year end. The Company successfully raised $6 million despite lockdown in May 2020.
Also, Ms. Juliet Hull was appointed as an independent non-executive director in February 2021.
On 9 April, by the end of the market session, Cannasouth was up by 2.04% at $0.495.
Blis Technologies Limited
Blis Technologies Limited (NZX:BLT) announced that considering the impact of the pandemic on the foot traffic on retail stores and increased online purchasing, the Company is focusing on a D2C e-commerce channel with emphasis on digital marketing.
Blis had recently launched BLIS PROBIOTICS® through Alibaba's TMall Global marketplace in January 2021. Moreover, it launched its various products on Amazon for Canada region. It has further, introduced its new skincare product under the Unconditional Skincare Co brand which initially will be sold only on its website. The Company is also planning to go in for wide promotional campaign in near future.
Also, it has exiting range of products like probiotic toothpaste and other skincare products which are in pipeline and would be launched soon.
The Company is also planning to focus on its existing range across the three wellness categories-oral health, skincare, and immunity in the coming financial year.
On 9 April, Blis Technologies ended the market session at $0.068, up by 1.49%.
Promisia Healthcare Limited
Promisia Healthcare Limited (NZX:PHL) lately allotted additional $250,000 of new shares to wholesale investors at a price of $0.001 a share.
Also, it had successfully raised $1.7 million through share purchase plan, which would provide the Company with sufficient working capital and for future growth and developments with around $450,000 of new shares being issued.
Moreover, the remaining capitalisation shares were issued to the trustees of the Brankin Family Interest Trust.
On 9 April, Promisia Healthcare ended the market session flat at $0.002.