Source: Shutterstock
Some investors prefer large, well-established companies, while other like to invest in small companies. Looking at their value and growth plans, Penny stocks can give good returns to investors. They have a low price but can prove to be multi-baggers if chosen correctly.
Penny stocks, no doubt, are risky because of the volatility attached to them. However, there are many investors who thrive in a volatile environment. Let's look at a few penny stocks that beat the tumultuous COVID-19 times and came out strong.
Good Spirits Hospitality Limited (NZX: GSH)
GSH is on an expansion mode. Recently, it reported that it had entered into an agreement for acquisition of three hospitality properties at a price of NZ$3.4 million. The sites of the new acquisitions are profitable and in very good locations. These are likely to aid GSH's business in a big way.
The company can generate growth prospects through these acquisitions, existing hospitality outlets, procurement base, and supplier relationships.
DO READ: Can these NZX-listed penny stocks give large-scale gains in 2021- CBD, BLT, CGF
Further, the GSH's Chairman, Duncan Makeig revealed that the Group was on a lookout for growing organically as well as through acquisitions. The acquisition of three venues is in line with the Group's strategy for growth through acquisitions.
On February 24, 2021, the stock closed at NZ$0.076, down by 1.30%.
Allied Farmer Limited (NZX:AFL)
This is a rural services company. It offers specialised services such as dairy stock trading, merchandising, and real estate in rural areas.
In spite of tough conditions last year, the Company was able to maintain its services through skilled manpower and innovation.
The revenues of AFL for the year 2020 were aligned to the growth and the balance sheet looked strong. Even though the whole year profits were down by NZ$800,000 to NZ$1.2 million from previous year's NZ $2 million due to a drop in livestock trading, the Company has been improvising on its strategy. The Company has acquired 50% stake in NZ Rural Land Management Partnership (NZRLM).
Also Read: Rural Services entity, Allied Farmers to procure 50% stake in NZRLMP

It took several initiatives even during COVID-19 disruptions. It deployed NZ's first hybrid auction system, in which auction yards were reopened in a safe manner, as well as an online platform, where farmers could trade online.
On February 24, 2021, the stock closed at NZ$ 0.540, up 1.89%.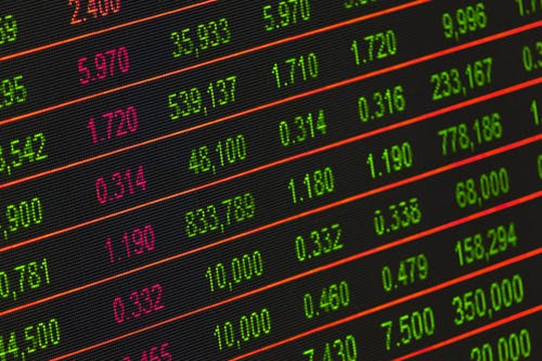 Asset Plus Limited (NZX:APL)
Asset Plus Limited is an infrastructure company, which has a diversified portfolio in centres such as Auckland, Christchurch, and Wellington. In its results for half year ending September 2020, the Company showed good performance. It saw an increase in net profit after tax at NZ$12M, up from NZ$2M over the corresponding period. It also witnessed an increase in operational funds, beating the impact of COVID-19 restrictions.

Strategy for future growth
Its strategy for future growth is pegged on increasing its portfolio. Chair Bruce Cotterill said that the Company was looking forward to expanding its range. For that, it has carried out some equity-raise plans to fund new developments and finalise the existing ones.
On February 24, 2021, APL stock closed flat at NZ$0.360.
Cavalier Corporation Limited(NZX:CAV)
It is the leading carpet company, operating in New Zealand and Australia. For the last six months that ended on December 31, CAV's performance has been better than expected due to the growth in sales and increased demand for carpets. The Company report stated that the demand for carpets increased more than expected in this time period. Total NZ woolen carpet sales rose by 10% over the same period in 2019. However, the sales of carpets went down.

Also Read: Cavalier Corporation (NZX:CAV) posts stronger sales than anticipated in HY21, stock up by 4%
Outlook
According to an update, NZ Woolen carpet sales are expected to rise, also sales in Australia, which had slumped, are expected to improve.
On February 22, 2021, Cavalier stock was trading at NZ$0.335, up by 1.52 %.
Cannasouth Limited (NZX:CBD)
Cannasouth is in biopharma space. Even though its penny stock has shown great volatility in its movement, it has potential.
Recently, it has acquired a new technology for growing cannabis in green houses. This gives the Company a competitive edge in NZ as well as in large markets like Germany. The stock is volatile because of the current regulatory environment, but once that is cleared, cannabis growing for medicinal purposes is likely to be a big business proposition.
On February 24, CBD stock closed down by 1.79% at NZ$0.550.
Wellington Drive Technologies Limited (NZX:WDT)
This Company provides Internet of Things (IoT) technologies and cloud-based solutions for fleet management. The Company, though small in terms of its market cap, has been performing well. Its earnings upgrade released on February 24 indicates a rise in the revenue -- US$40M to US$43M -- as against the previous figures of US$37M to US$42M, and EBITDA raise of NZ$2.5M-3.0M as against the previous one of NZ$2.0M to NZ$2.5M.
Wellington has enough cash in hand, including several bank facilities. WDT is also seeing strength in customer demand and that provides a higher degree of certainty to the company's operations.
On February 24, 2021, WDT stock closed up by 6.17% at NZ$0.086.