Source: Vitalii Vodolazskyi, Shutterstock
Summary

ArborGen offered a PPP loan for a second time.
Marlborough wines announces 2021 harvest update.
Have a look at the latest updates and announcements.
Penny stocks, which are usually the ideal choice for risk-taking investors and people who are looking for relatively short-term investment, are perfect for people looking to achieve through a day's trading. Let's have a look at some of these penny stocks that have been trading in green today, before you select where you might want to lay your money on.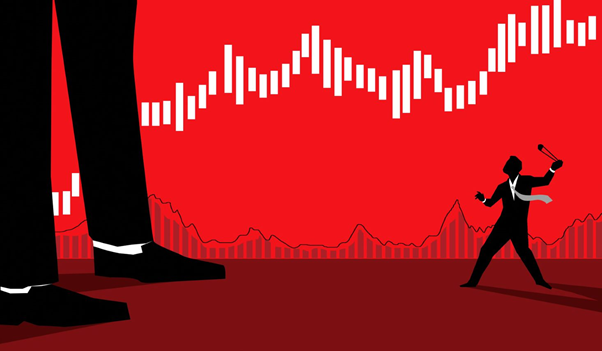 Image Source: Copyright © 2021 Kalkine Media Pty Ltd
ArborGen Limited(NZX:ARB)
Working in the forestry genetics business, it has operations spread through different regions such as Australasia, Europe, South America, North America, etc. It was recently announced by the company that ArborGen in its subsidiary located in the US was all set to receive a second time funding from the Small Business Administration as per the Pay check Protection Program. This money shall be used in keeping the business up and running besides being used in other things.
On April 16, ArborGen Limited traded at NZ$0.172, up by 1.18%, at the time of writing.
Blis Technologies Limited (NZX:BLT)
One of the first creators of Oral probiotics, this Company works towards manufacturing probiotics for health and skincare. In a recent announcement, it updated that after the launch of breakthrough new skincare products, it should then focus on gaining revenue through a commerce model that's D2C in nature. This is being done in order to help counter the COVID-19-related impacts borne by the company in the past year.
On April 16, Blis Technologies Limited traded at NZ$0.070, up by 1.45%, at the time of writing.
The New Zealand Refining Company (NZX:NZR)
The leading petroleum provider to the NZ market, this Company is known for its products such as diesel, aviation fuel, petrol, and so on. The latest update was made about the import negotiations and how it was still under discussion. The import terminal operation's pros and cons are currently being studied and no decision about the same has been reached yet.
On April 16, the New Zealand Refining Company traded at NZ$0.540, up by 3.85%, at the time of writing.
Me Today Limited (NZX:MEE)
The company manufactures skin care products that are responsibly resourced. It was recently updated by the Company that it had partnered with firms in Australia and Ireland to act as a distributer for them in their respective locations. Uniphar Wholesale Limited from Ireland, and Adore beauty Group Limited from Australia, are going to be responsible for the brand growth of the Company in these locations, expected to commence in the latter half of the year.
On April 16, Me Today Limited traded at NZ$0.081, up by 2.53%, at the time of writing.
Also read: Are These 4 NZX Stocks Gainers And Losers Of The Day- PHL, GEO, ENS, MEE?
Marlborough Wine Estates Limited (NZX:MWE)
A Series of vineyards in the area, this is a wine-producing company, which works with a broad group of clientele across the country. In the harvest update released by the Company today, it was said that due to the effects of COVID-19, the harvest had been about 26% down as compared to pcp. This could also be a reason for the growing prices of grapes this year, so as to make up for the losses.
On April 16, Marlborough Wine Estates Limited traded at NZ$0.355%.
Also read:What's Latest With The 5 Penny Stocks From Healthcare Space? - RUA, TRU, CBD, BLT, PHL