Source: Shutterstock
Summary

New Zealand Energy producers are investing heavily to ensure they are prepared to meet future energy demands and the country's carbon-neutral goals.
Contact Energy recently completed a NZ$400 book build that will contribute to the Tauhara geothermal station development.
Billions more are expected to be spent on projects flowing down the development pipeline, particularly from the aggressively growing Tilt Renewables.
New Zealand already generates the majority of its electricity via renewable resources. However, a significant investment by the country's energy generators is needed to meet future demand and to accomplish the country's goal to be carbon neutral by 2050.
Renewable energy sources will be a crucial contributor to New Zealand's aims to be carbon neutral.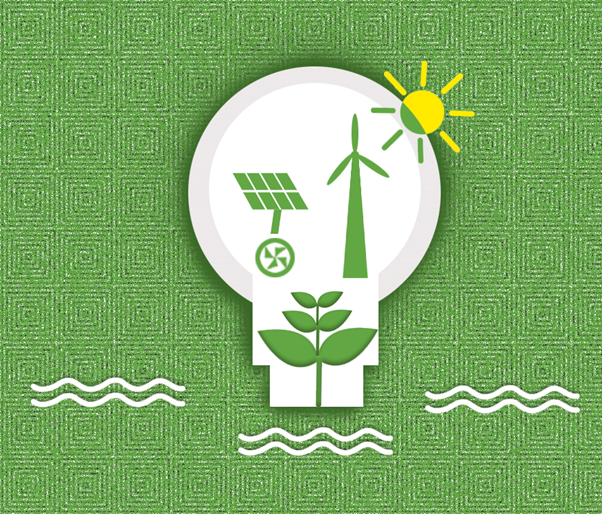 New Zealand's energy companies have committed to building out their renewable energy plants and infrastructure. Many plans are in the advanced stage of planning and construction, while some are still just propositions.
Let's now take a peek at some of the NZX listed renewable energy stocks.
Contact Energy Limited
Contact Energy Limited (NZX:CEN) operates ten major power stations across New Zealand.
Three stations generate energy via non-renewable gas or diesel combustion, for a total capacity of 576 megawatts. The remaining 7 Hydro and Geothermal plants have a capacity of 1,128 megawatts.
The Company recently completed a NZ$400 book build that will contribute to the Tauhara geothermal station development. The new station is expected to cost NZ$580 total and be completed by 2023. The Tauhara station will add 152-megawatts to the Company's 1,704-megawatt capability.
A further NZ$800 million is in the pipeline for similar renewable energy projects, including expanding the Wairakei geothermal plant.
On 22 February, Contact Energy last traded at $7.0, down by 1.55%.
Meridian Energy Limited
Meridian Energy Limited (NZX:MEL) generate 100% of their electricity from renewable sources. The Company operate five wind farms and seven hydro stations in New Zealand and two wind farms and three hydro stations in Australia.
Meridian is contracted to supply the electricity to The NZ Aluminium Smelter at Tiwai Point. The smelter, which purchases a significant proportion of the electricity Meridian generates, is set to close down by the end of 2024. In the short-term, Meridian has deferred development projects, such as the Harapaki Wind Farm, as the Company will have an excess of supply on its hands.
On 22 February, Meridian Energy last traded at $5.63, down by 2.93%.
Mercury NZ Limited
Mercury NZ Limited (NZX:MCY) also generates its energy from 100% renewable sources, including nine hydro and five geothermal plants.
To prepare for the increase in demand Mercury is expecting, the Company has begun constructing its first wind farm. The project will be the largest windfarm in NZ with a combined 53 turbines and cost in excess of NZ$1 billion. The blades of the first turbine are planned to be connected this month.
On 22 February, Mercury NZ last traded at $6.38, down by 0.31%.
Genesis Energy Limited
Genesis Energy Limited (NZX:GNE) operates six major electricity plants across the county. All plants are powered by renewable energy expect the Huntley Power Station, which is powered by coal or gas.
The Company is actively seeking opportunities to replace gas/coal thermal generation with renewable generations. Genesis is in the early stages of identifying renewable energy projects including, geothermal, wind and solar.
The Company has made a commitment to phase out the use of coal at the Huntley Power Station by 2030. Gas generation will continue as a backup into the foreseeable future, when conditions are not favourable for hydro, wind, or solar generation.
On 22 February, Genesis Energy last traded at $5.63, down by 2.93%.
Tilt Renewables Limited
Windfarm specialists, Tilt Renewables Limited (NZX:TLT), is fast building up its turbine asset base.
The Company owns three windfarms in NZ and 4 in Australia. The total capacity of the currently operating farms is 367 megawatts.
The capacity for wind farms in the Company's pipeline exceeds 2,250-megawatts. 473 of those megawatts are destined for New Zealand. Last week, Tilt completed the Waipipi Station in South Taranaki and began supplying electricity to the national grid. The wind farm has a maximum capacity of 133-megawatts.
On 22 February, Tilt Renewables last traded at $6.6, up by 3.29%.
READ ME: Tilt Renewables (NZX:TLT) shares quarterly update, registers massive production.
NZ Windfarms
NZ Windfarms Limited (NZX:NWF) own and operate 92 turbines with consent to build another 56 and land access agreements for another 32. The Company is not currently concerned with building up the number of turbines in its portfolio.
On 22 February, NZ Windfarms last traded at $0.205, down by 4.65%.