Sourrce: Tawansak ,Shutterstock
Economies all over the world are hugely dependent on utilities sector, which includes organisations involved in supplying water, electricity, and gas, for the country's constant growth and evolution.
Effective and efficient utilities sector play an instrumental role in the country's economic progress and development since all the industries and businesses make use of them to carry out their day-to-day activities.
This sector involves huge capital investments; hence, it operates in a highly regulated environment through numerous policies of the nation's government.
Fossil fuels like coal, oil and natural gas generate harmful emissions and severely affects the climate across the globe. As a result, demand is now shifting towards the clean and green sources of energy like hydro and thermal, which make use of abundant resources like water, wind, biomass, and the sun.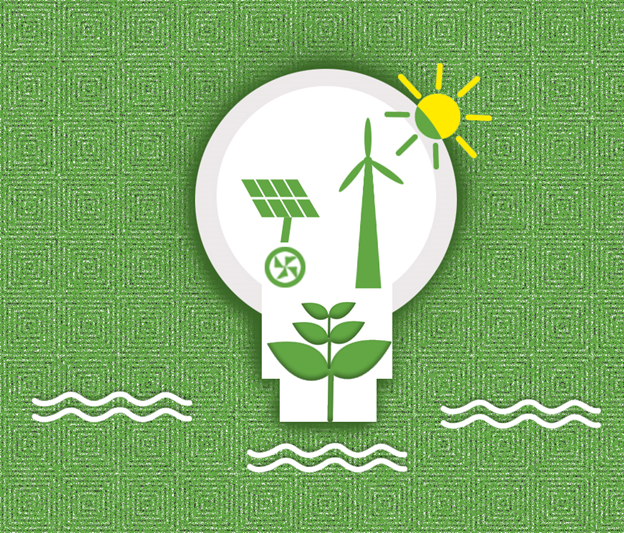 Source: Copyright © 2021 Kalkine Media Pty Ltd
On New Zealand's front, there is a demand for energy, which is expected to increase many folds in the future. The country is aiming to reduce its dependency on fossil fuels and increase the use of renewable sources of energy. NZ government has greatly emphasised on the use of cleaner and greener sources of energy and is taking extensive measures for the same.
ALSO READ: Climate Risks: CFIs Likely To Submit Report
With this backdrop, let us now look at the 7 NZX utilities sector stocks that aims to ensure safe, reliable, affordable, and sustainable energy for its citizens and nation.
Mercury NZ Limited
Generating electricity from 100% renewable sources like hydro and geo thermal, Mercury NZ Limited (NZX:MCY) is planning to issue Green Bonds up to $200 million. It must be noted that Green Bonds are special bonds focusing on sustained, environment related projects.
Further, Standard & Poor's have accredited Mercury with BBB+ rating (stable outlook). It is noted that the sale proceeds of these Green Bonds will be utilised for financing projects in congruence with MCY's Green Financing Framework dated August 2020.
Further, MCY has entered into an agreement with Powering Australian Renewables (PowAR), to acquire the shares of Tilt Renewables Limited for $7.80 per share.
On 16 March 2021, at the time of writing, MCY was up by 1.16% at $6.100.
ALSO READ: Why Are These 4 NZX stocks In The Limelight- MCY, WBC, SKC, GNE?
Genesis Energy Limited
NZ's largest energy retailer with 500,000 customers, Genesis Energy Limited (NZX:GNE) produces electricity from thermal and renewable sources. The Company recently announced the completion of primary construction works of all the 31 turbines of Waipipi Wind Farm (WWF) by its strategic partner Tilt Renewables Limited.
Once fully commissioned, WWF is expected to generate 133.3 megawatt and produce 455 Gigawatt hours per year, thereby helping it to reduce about 250K tonnes of carbon emissions.
On 16 March 2021, at the time of writing, GEN stock was down by 0.26% at $3.82.
ALSO READ: Are These 5 Stocks Most Sought After On NZX - IFT, SKC, GNE, ARV, MFT?
Contact Energy Limited
NZ's sustainable energy company, Contact Energy Limited (NZX:CEN) focusses on providing sustainable energy to the citizens keeping in consideration the environmental, social and economic wellbeing. The Company had recently announced the departure of its Chief Customer Officer, Vena Crawley w.e.f. 1 April 2021.
Further, CEN has recently notified its stakeholders of the closure of its non-underwritten $75 million retail offer. According to this, eligible existing NZ shareholders can subscribe upto $50K worth of new Contact shares. These new shares will be issued at a price of $6.74 and its trading is expected to start on NZX on 12 March 2021.
On 16 March 2021, at the time of writing, CEN was up by 0.14% at $7.29.
Infratil Limited
NZ based infrastructure investment company, Infratil Limited (NZX:IFT) of late, revealed its EBITDAF guidance from continuing operations to fall between $440 million to $470 million for FY2021. This is inclusive of the newly acquired Qscan Group's three-month contribution.
On the financial front, Infratil boasts of a strong capital position and adequate liquidity to support both existing and new business opportunities. The Company reported $338 million, cash on hand and undrawn debt facilities as on 31 January 2021. Further, the gearing ratio stood at 23.9% on the above-said date, thereby indicating sufficient liquidity with the Company.
On 16 March 2021, at the time of writing, IFT was down by 0.54% at $7.42.
Tilt Renewables Limited
Another renewable energy generation company, Tilt Renewables Limited (NZX:TLT) witnessed the start of operation and electricity generation from all the 31 turbines of Waipipi Wind Farm (WWF) in February 2021.
It is pointed out that WWF is the single largest asset of TLT in NZ, with a capacity of 455 GWh of annual electricity generation. The supply is adequate to provide clean energy to about 65K homes, thereby reducing 250K tonnes of carbon emissions.
Further, TLT, has entered into an agreement with Powering Australian Renewables (PowAR) and Mercury NZ Limited. According to it, PowAR will acquire TLT's Australian business and TLT will take over NZ business and TLT's shareholders will receive $7.80 per share.
On 16 March 2021, at the time of writing, TLT was down by 0.13% at $7.600.
NZ Windfarms Limited
Source: © Oorka | Megapixl.com
The country's long term specialist wind farm owner and operator, NZ Windfarms Limited (NZX: NWF), reported a strong HY21 for the period ended 31 December 2020 in February this year.
For the reported six-months, its total revenues amounted to $6.9 million. The Company's EBITDAF stood at $3.2 million as compared to $5.0 million on pcp. NPAT for HY21 decreased very slightly from $0.51 million in HY20 to $0.32 million in HY21. The Operating cash flows were recorded at $3.1 million for the above said period. Also, $0.47 million debt was repaid by NWF in HY21.
Further, the Company paid an unimputed dividend of 0.40 cps on 31 December 2020. It has also announced an interim dividend of 0.15 cps for its shareholders, which will be paid on 9 April 2021.
NZ Windfarms has revealed its FY21 EBITDAF guidance to be between $5.7 million to $6.3 million.
On 16 March 2021, at the time of writing, NWF was trading flat at $0.194.
Vector Limited
NZ's leading infrastructure group, Vector Limited (NZX:VCT) disclosed a solid report for the six months ended 31 December 2020.
Despite facing COVID-19 related challenges, the Company reported NPAT of $102.1 million, up $21.6 million on pcp. Its adjusted EBITDA stood at $273.8 million during the said period.
Vector declared an interim dividend of 8.25 cps, imputed at 10.5 %, to be paid to its shareholders on 8 April 2021.
Further, VCT increased its adjusted EBITDA guidance for FY21 from the previous $480 million-$500 million to $500 million-520 million, subject to economic conditions.
Victor's Group Chief Executive, Simon Mackenzie expressed that although the Company witnessed a satisfying performance in the HY21, it would remain focused on delivering essential services to its customers amid the pandemic and continue to aim towards sustainable long-term growth.
On 16 March 2021, at the time of writing, VCT stock was down by 1.19% at $4.140.
ALSO READ: 3 NZX Infrastructure Stocks – IFT, AIA, VCT To Keep An Eye On In February
(NOTE: Currency is reported in NZ Dollar unless stated otherwise)
electrichttp://nzx-prod-s7fsd7f98s.s3-website-ap-southeast-2.amaz7. 77.onaws.com/attachments/NWF/368190/341m 100% renewable sources – hydro, geothermal