Highlights

With sales of houses dropping and prices moving up, investors could look at other options.
REITs can be an option.
REITs invest only in commercial property in NZ.
According to a recent report by the Real Estate Institute, while sales of houses have dropped, the prices remain at a record high. According to the latest figures, the sales dropped by 29.4% in December. While the sales were down, the median house price remained high and the national median price was up by 21.5% annually. When the house prices are up, REITs could be a good investment option for Kiwis. REITs are trusts that invest in a portfolio of commercial properties, including office buildings, retail shopping malls and large-format retail stores and industrial, including factories and warehouses.
REITs also pay good dividends. The average yield on REITs is presently 2.9% against a lower average of other stocks.
Against this backdrop, let's see how these 5 REIT stocks are doing.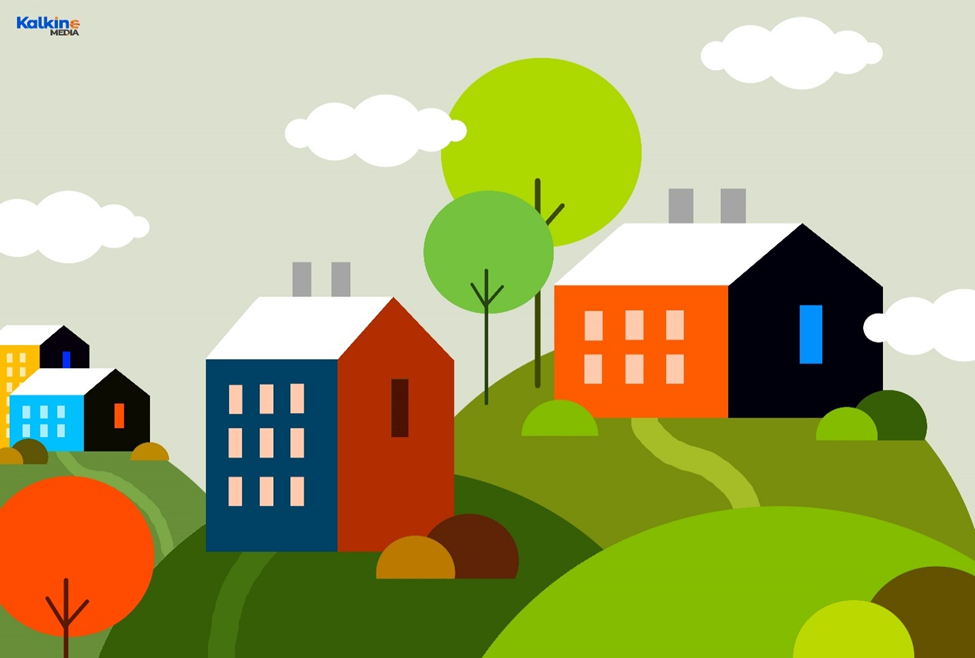 Image source: © 2022 Kalkine Media New Zealand Ltd
Goodman Property Trust (NZX:GMT)
GMT provides the warehouse and logistics space. Its portfolio is nearly NZ$3.3 billion. One year's return on the stock was 14.2% and it has a dividend yield of 2.1%.
Recently, GMT announced that it had tied up with NZ Post to develop a site for the parcel delivery network. For that, it had acquired an infill site of 3.2 hectares in Albany. 1HFY22 was strong for the Trust with continued customer demand.
Also read: 5 NZX REIT stocks amid RBNZ's tightened LVR restrictions
On 20 January, the stock was trading down by 0.39% at NZ$2.56, at the time of writing.
Precinct Properties New Zealand Limited (NZX:PCT)
Precinct develops and promotes commercial business districts. PCT has a total portfolio of NZ$3.1 billion, occupancy of 98%, a weighted average lease term of 7.5 years and a market capitalisation of NZ$2.6 billion. Its one-year return was a negative 4.4% and dividend yield was 4.1%. Of late, PCT reported that it was going to develop a building as a part of the Wynyard Quarter Innovation project. CEO of PCT, Scott Pritchard said that the Trust would continue to look for new locations and businesses in such a way that organisations can attract talent.
Also Read: Precinct (NZX:PCT) begins third phase work on Wynyard Quarter
On 20 January, the stock was trading down by 0.31% at 1.62, at the time of writing.
Property for Industry Limited (NZX:PFI)
PFI deals in industrial property. It has a market cap of NZ$1.5 billion and provided a 1.2% annual return. Its dividend yield works out to 2.6%. In a recent market update, the Company reported an expected increase in the value of its property portfolio by 8% at NZ$150, till 31 December 2021. This brings the total yearly increase in valuations to 22% at NZ$2.164 billion.
On 20 January 2022, the stock was down by 0.71% at NZ$2,93, at the time of writing.
Kiwi Property Group Limited (NZX:KPG)
KPG owns a portfolio of properties worth roughly NZ$3.2 billion. Its market cap is to the tune of 1.6 billion and the dividend yield works out to 6%.
Lately, KPG sold IKEA (the famous brand) 3.2 hectares of land at Sylvia Park. This will enhance its portfolio at Sylvie Park. In its half-yearly performance, the Company reported an increase in its income, profitability, and asset value. IN 1HFY22, Office space remained the highest performing asset for KPG.
Also Read: Kiwi property (NZX:KPG):The Company inks deal with IKEA
On 20 January 2022, the stock was up 0.43% at NZ$1,16, at the time of writing.
Argosy Property Limited (NZX:ARG)
ARG has a market cap of NZ$1.4 billion, and a dividend yield of 4.1%. Its annual return to the investors was 2.9%. Its six months ended 30 September 2021 were strong in terms of earnings, cash flows. The NPAT was NZ$127 million, an occupancy rate of 99%, and an increase in net property income by 5.1%.
Also Read: Which 5 NZX dividend stocks under NZ$5 to consider in 2022?
On 20 January, the stock was trading down by 1.27%, at the time of writing.
Bottom Line: REIT stocks' performance would depend on a number of factors like increasing mortgage interest rates, lending curbs, an increasing inventory of houses for sale, and a cooling off of the construction industry.