Highlights:

House demand and prices in New Zealand fell in April
In this scenario, REITs could be good investment options
REITs deal in industrial, commercial and retail properties
The new data released by the Real Estate Institute today has reinforced that the housing market in New Zealand is cooling off. The new data showed that house sales were down 35.2% on a yearly basis, and monthly prices were also down.
The figures showed that there were only 4,860 sales in the year to April 2022. From March to April, the national median sale price fell from NZ$890,000 to NZ$775,000 and prices in Auckland were down from NZ$1.2 million to 1.1 million.
Sales have also fallen, according to the new data, and regionwide sales volumes differed. In Marlborough, sales were down 53.6%, in Auckland, they were down 41.3%, and Hawke's Bay saw a fall of 39%.
Against this background, let's look at how these REIT stocks are doing.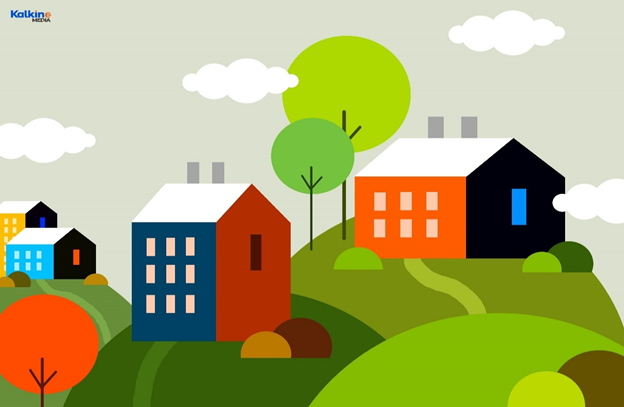 Precinct Property New Zealand Limited(NZX:PCT)
PCT develops premium properties in New Zealand. Recently, it completed the issuance of Green Bonds to institutional and retail investors. On 29 April, the Company had announced that the Bonds were going to be for NZ$175,000,000. This includes over subscriptions of NZ$50,000,000. The interest rate on the Bonds is 5.25% per annum with a margin of 1.30% annually.
ANZ Bank NZ Limited is the lead arranger for the Bonds. All Bonds have been allocated to intermediaries for the distribution to their clients.
Also Read: GMT, PCT: 2 property stocks in news as housing market slows down
On 12 May, the stock was trading up by 2.88% at NZ$1.433, at the time of writing.
Goodman Property Trust (NZX:GMT)
GMT is a leading property player in New Zealand. Its latest project is to develop a logistics estate on the Sky Television property it acquired recently. The purchase for approximately N$56 million includes adjoining properties at 10 Panorama Road and 16-34 Leonard Road with a combined site area of 4.5 hectares.
It also launched its Green Bonds recently to raise capital to fund its expansion plans. It will be using the funds to pay off its debt also.
On 12 May, the stock was up 0.23% at 2.165, at the time of writing.
Also Read: GMT, PCT, KPG: Will mortgage rate hikes impact these REIT stocks?
Also read: Goodman (NZX:GMT) obtains a development contract with NZ Post
Kiwi Property Group Limited (NZX:KPG)
It is a mixed-use property developer. On 6 May, it received permission from the Auckland Council to develop the Drury Private Plan. This will give a headstart to the development of the company's 53-hectare site, which is the location for the Drury Town Centre. This will be a mix-use property that will bring together retail, office and residential buildings, all at an easy walking distance from each other.
The Company has also increased its FY22 dividend guidance in expectation of a strong Q4.
Also Read: 10 top NZX Dividend Stocks with more than 6% yield
On 12 May, the stock was trading up at NZ$1.030, at the time of writing.
Bottom Line: The housing sector is showing signs of cooling off. Both demand and prices are down, according to the latest REINZ report. In this scenario, REITs offer a good investment option. However, even for that, much would depend on mortgage rates, lending rates and construction activity.