Source: HNK, Shutterstock
Summary

Demand for Rakon's products continues to grow and is not expected to slow down due to 5G roll-outs across Asia and the US.
MHM automation is attractive due its good performance in 2020, as well as its alignment with automation, which is an industry anticipated to go from strength to strength.
IKA carrying out restructuring exercises to grow in the year ahead.
Rakon Limited (NZX:RAK)
RAK has released its very optimistic guidance for FY22 till March 31, 2022. It declared that it expected a 20% growth in FY22 despite economic uncertainty looming large. It revealed that the Company expected to achieve an EBITDA1 between NZ$27M and NZ$32M in FY2022 on the back of new orders. These new orders are expected to enhance its revenues by 20%.
Over the last year, RAK has seen an increase in demand for its products due to global shortage of a certain product range. Further, the demand from telecom sector also saw a surge after the new 5G roll-out. Growth in its core sectors and its other businesses is expected to drive up the revenues in FY22.
IKE is another high-growth company. On Wednesday, the Company announced the appointment of Eileen Healy as an independent non-executive director, effective 1 April 2021.
Ms Healy occupied senior positions in the telecom companies of the US. She also founded two start-ups in the telecom space with big with clients such as, AT&T Mobility, Verizon Wireless and T-Mobile, etc.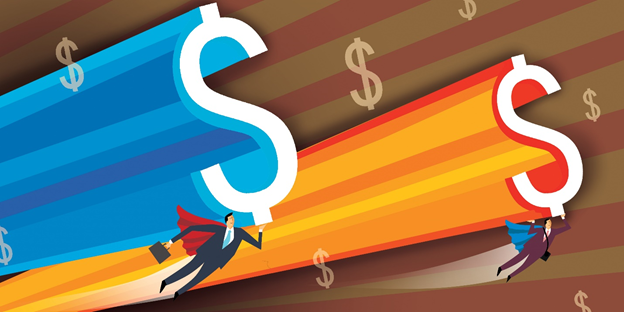 Image Source: Copyright © 2021 Kalkine Media Pty Ltd
Wellington Drive Technologies (NZX:WDT)
WDT witnessed a dip in revenues in the first and 2nd quarters of FY2020, but due to a rise in customer demand in the fourth quarter, gross margins saw an improvement of almost 28.6%. The Group also announced the launch of its new programs called Connect Monitor, which is a refrigeration optimisation tool.
Its earnings guidance is very optimistic, expects sales of over NZ$40M to NZ$43M with profit before tax at NZ$ 2.5M to NZ$ 3M.
Skellerup Holdings Limited (NZX:SKL)
SKL delivered better-than-expected results for the half year ended 31 December 2020. It reported an NPAT of $19.5 million. SKL's reported an EBIT of $27.6 million 53% increase on pcp.
It also reported an increased cash flow, and a strong performance made the Company declare an interim dividend of 6.5 cents per share, which was paid on March 18, 2021.
Further, the Group has strong growth plans in place and therefore, increased its NPAT guidance from NZ$33M to NZ$37M for FY21.
MHM Automation Limited (NZX:MHM)
MHM in its trading update for the quarter revealed that it had secured several orders. A major order worth NZ$13M was received from Australian red meat exporter. Another contract for dairy industry was for the delivery of stainless silos, and for a US customer, an order for three Beta cheese vacuum packers.
The orders are in various product categories and from across geographies in line with MHM's strategy to diversify and expand. The Company stands confident about its increased profitability and guidance for the rest of the year with new projects to back it up.