Source: aapsky, Shutterstock
With the easing out of COVID-19 restrictions across the world, the aviation sector is slowly and steadily opening its doors to the travellers worldwide, with alluring schemes and offers.
Source: © Coki | Megapixl.com
Jetstar Introduces Air Fares As Low As $15
According to the latest update, Jetstar has lowered its price to as low as $15 one way across its 60,000 seats for its domestic travel routes.
Jetstar has introduced the "You Choose Sale" offer, which has been applauded by the flyers for its breathtaking deals and takeaways. The offer ends on 14 March 2021 and includes travel dates for selected periods.
Moreover, the airline will give "FareCredit" which includes a credit voucher for the ticket value in case a flyer cancels his/her booking.
Safety First
Moreover, Jetstar is also augmenting its Australian domestic operations, which includes an array of safety measures for its customers, like safe environment at airports or inside the plane.
The move also includes contactless check-in, deepened cleaning and providing masks and sanitising wipes to the flyers.
Up On Performance
Further, Jetstar on-time performance was recorded at 96% in February 2021 as compared to 92% in the previous corresponding year.
Air New Zealand Shelling Out Alluring Offers
Following suit, the flag carrier of New Zealand, Air New Zealand Limited (NZX:AIR) too is offering low-cost tickets.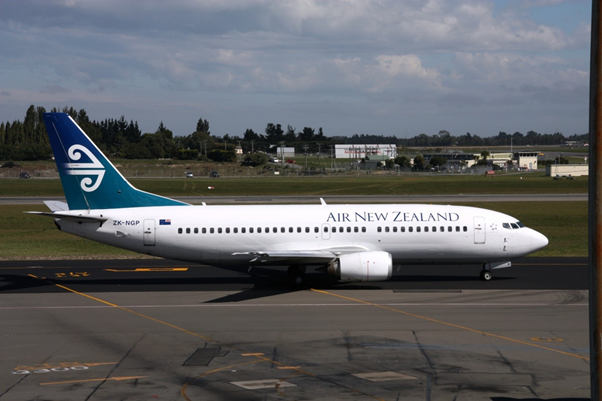 Source: © Tupungato | Megapixl.com
The airline is offering attractive and alluring fares to its customers. Last week, the airline popularised airfares with $49 a way among its travellers.
Through its latest update, the airline has announced another flight, A320 between Auckland and Invercargill, the southernmost city of NZ.
The flight and ticket package is advertised to allure the festive goers to the Bluff Oyster & Food Festival in May 2021, one of the largest events in the Southland region. The fare includes $379 for each individual, consisting of regular tickets to the Bluff Oyster & Food Festival. The ticket price is inclusive of the return coach transfers from Invercargill to Bluff.
Hawaiian Airline's New Nonstop Route Between Long Beach and Maui
Hawaiian Airlines, Inc, subsidiary company of Hawaiian Holdings, Inc. (NASDAQ:HA) has recently started a nonstop daily flight from Long Beach to Kahului, Maui. Long Beach is one of the most popular destinations for visitors coming to Hawaii. With the starting of this flight route, flyers can now travel frequently and enjoy the beautiful locales of the island.
Moreover, for the traveller's ease, the airlines had cut down on too many steps to fulfill Hawai's before travel testing criteria and excused them from quarantine once they reach the island.