Highlights

Logistics and freight companies are responsible for the management of goods within and outside New Zealand.
Some mid-cap companies in this segment were impacted adversely due to the pandemic.
With economic recovery, these companies are performing better than before.
The freight and logistics sector in NZ was impacted by border closures due to COVID-19 lockdowns. This had an adverse impact on the freight industry due to delays in delivery and closed international borders. Logistics companies did well as due to online shopping, warehousing and logistics assumed importance. While it is too early to assess the impact of the current level-4 lockdown, if it extends for a long time, the freight companies will again feel the impact.
Let's look at some freight and logistics stocks and how they performed.
Mainfreight Limited (NZX:MFT)
MFT is a company of freight forwarding with a stake in warehousing, transportation and global supply chain. The company has grown through acquisitions and mergers and the biggest one of them was the acquisition of Wim Bosman Group. Its operating revenue as reported on 25 May 2021 was NZ$3.54 billion, up 14.5%, employees 9,240 up 609, and EBIT at 262.4, up 27%.
On 25 August, MFT was trading up by 3.32% at NZ$93.300, at the time of writing.
Also Read: Are These 5 Stocks Most Sought After On NZX - IFT, SKC, GNE, ARV, MFT?
Freightways Limited (NZX:FRE)
Freightways faced many challenges due to COVID-19 last year, but in FY21, the Company did well and acquired a company called Big Chill. On 23 August, it announced its FY21 earnings report that showed strong growth, with a revenue increase of 27%, EBIT growth by 22% and NPAT increase by 4.6%. The Company plans to focus on niche markets. It will continue to refine its DX business.
Also Read: 4 NZX Industrial Stocks You Can't Ignore Easily - RAK, SCT, SKL, FRE
On 25 August, the stock was trading up by 1.14% at NZ$13.060 at the time of writing.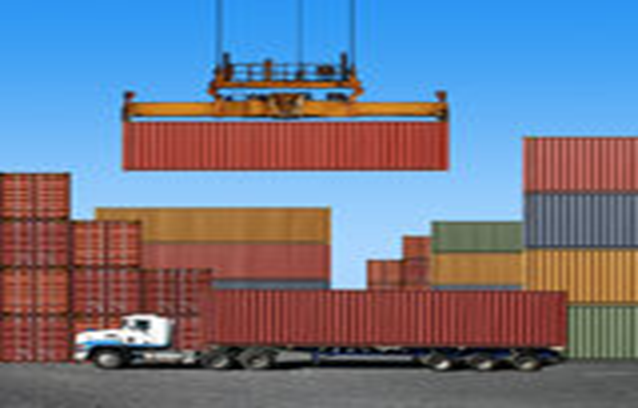 © Binkski | Megapixl.com
TIL Logistics Group Limited (NZX:TLL)
TIL is also an NZ-based freight and logistics company. Its transports and warehouses freight in NZ. It has a road tanker unit that delivers fuel as well.
Also Read: Are These 5 Small-Cap NZX Stocks Suitable For Long-Term Investment?
The Company's trading update showed better performance in 1HFY21. The Group's earnings and profits increased during this period. It expects a full-year performance to be strong with an EBIT of at least NZ$57.4M.
On 25 August, TLL was trading at NZ$1.250, down 1.57%.
QEX Logistics Limited (NZX:QEX)
QEX announced delisting from the NZX recently. The Company suffered from disruptions due to the COVID-19 pandemic. The Company reported an inventory loss during the COVID-19 period which was reflected in its general earnings report for the 6 months ended September 2020. A loss after tax of NZ$5.9 mill was reported.
Also Read: Sailing through rough seas: A peek into NZX-listed logistics stocks - TIL, QEX
On 25 August, the stock was trading flat at NZ$ 0.285, at the time of writing the article.
Napier Port Holdings Limited (NZX:NPH)
NPH is a major gateway of NZ's supply chain. In its data release, the Company released its Q3 numbers, the Company recorded a growth in its revenues on the back of increased log exports.
Also read: Five Interesting NZX Stories To Watch Out For Today—TAH, MEE, NPH, SCL and TLT
On 25 August, NPH was trading down by 1.255 at NZ$3.170, at the time of writing.
Bottomline: The COVID-19 pandemic impacted the mid-cap freight companies due to a restriction on movement but as the economy recovers, these companies are showing better earnings than before.