Summary

Industrial stocks and the economic progress of a nation are directly co-related with each other.
Both Rakon Limited and Skellerup Holdings provided impressive earnings guidance for FY2022 and FY2021, respectively.
Scott Technology bagged a NZ$10 million contract to design and build an advanced lamb-boning system.
Industries play an instrumental role in the economic growth and transformation of a country. The more advanced the industrial sector of a country is, the more progress and development is made by it.
In fact, in modern times, the industrial sector comprises construction, manufacturing, defense, and aerospace, as well as industrial machinery.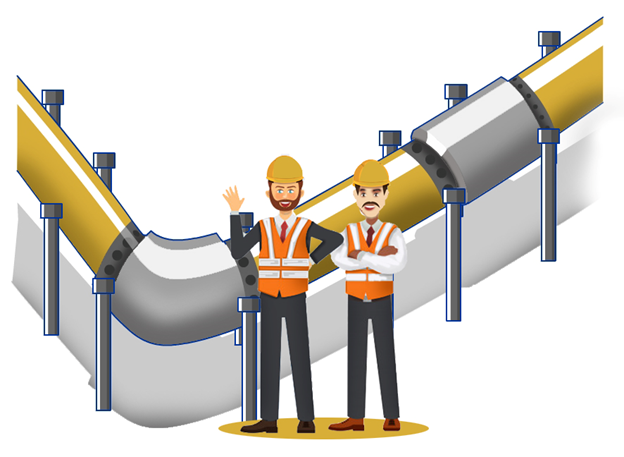 Source: Copyright © 2021 Kalkine Media Pty Ltd
Investors are always attracted to put their money in industrial stocks as these stocks are directly proportional to the economic growth of the country. The more the boom in the economy, the better the industrial stocks are poised for growth. Moreover, industrial stocks generally declare dividends for their shareholders.
In the above light, let us have a glimpse of the 4 NZX industrial stocks that are worth looking at.
Rakon Limited
Rakon Limited (NZX:RAK) had recently announced its earnings guidance for FY2022. The Company anticipates an underlying EBITDA in the range of NZ$27 million and NZ$32 million in FY2022. This was majorly because of big orders bagged by the Company, which resulted in the rise of Rakon's expected revenue for FY2022, up by a minimum of 20% on the last year.
RAK continues to witness a surge in the demand for its products from the telecom sector, especially after the 5G boom across the country.
The Company's underlying EBITDA guidance for FY2021 remains in the range of NZ$20 million to NZ$22 million.
On 29 April, Rakon's stock was in red, down by 4.21%, and priced at NZ$0.910, towards the end of the day's trading session.
Do Not Miss Reading: How Are These 6 Stocks Moving On NZX Today-EVO, TRU, LIC, RUA, RAK, GXH?
Scott Technology Limited
Scott Technology Limited (NZX:SCT) recently declared that it had secured a significant contract worth $10 million for Australia's leading meat processing company, Thomas Foods International. SCT will outline and manufacture a lamb-boning system, which will use the latest technology to deliver high-value cuts, and enhance the health and safety of the workers by eliminating heavy activities.
The above-mentioned system would be set up at Thomas Foods' Tamworth plant in NSW and manufactured at SCT's Dunedin-based facility.
On 29 April, Scott Technology's stock was in red, down by 0.39%, and priced at NZ$2.530, towards the end of the day's trading session.
Must Read: Top 4 NZX Dividend Stocks To Keep An Eye On This Year- WHS, SCT, CDI, KMD
Skellerup Holdings Limited
Skellerup Holdings Limited (NZX:SKL) has recently provided its earnings guidance, wherein it anticipates its NPAT to be between NZ$37 million and NZ$39 million for FY21. This was because of its robust sales for its plumbing products and potable water products in USA during Q3.
However, the shipping delays due to the prevailing uncertain conditions are affecting SKL's businesses. Nonetheless, the Company continues to expect a remarkable sales performance even in Q4.
On 29 April, Skellerup Holdings' stock was in green, up by 1.51%, and priced at NZ$4.710, towards the end of the day's trading session.
Must Look At: 5 NZX Gainers and Decliners of the day- BRM, CAV, PGW, SKL, CDI
Freightways Limited
Freightways Limited (NZX:FRE) remained poised and resilient amid the coronavirus pandemic. In its half-year results ended 31 December 2020, the Company reported NZ$410.3 million in HY21 with EBITA at NZ$51.8 million.
Freightways boasted of a strong balance sheet, wherein its total assets increased by NZ$9 million and total liabilities decreased by NZ$11 million from FY20.
The Company announced an interim dividend of 15.5 cps, payment of which was made on 1 April 2021.
Moreover, FRE is planning to start new services and working around new opportunities for 2021, and, is constantly reviewing its existing portfolio of services to deliver maximum value to its shareholders.
On 29 April, Freightways' stock was flat at NZ$11.07 towards the end of the day's trading session.
Also Read: 6 NZX50-listed stocks to keep yourself abreast with - RYM, CBD, SKC, FRE, SML, GNE