Highlights

Pacific Edge is going for a dual listing, by getting listed on the ASX.
ASX listing would enable the Company to access a wider pool of investor base, thereby leading to enhancement of the value for its investors.
The Company expects to get listed on the ASX by the end of this month.
Pacific Edge Limited (NZX:PEB) is a New Zealand-based cancer diagnostics company, which designs, manufactures, and supplies diagnostic and prognostic tools for early cancer detection.
Apart from New Zealand, the Company has certified laboratories in the United States.
Must Read: Are these 10 best healthcare companies on the NZX?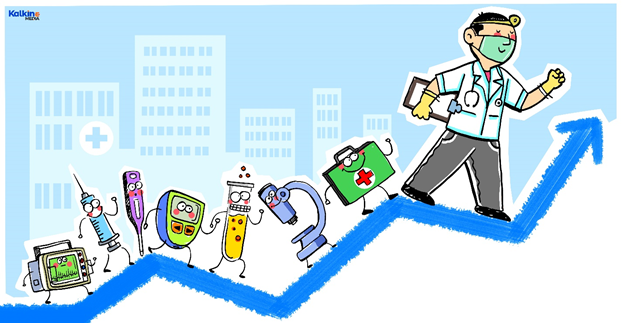 Source: Copyright © 2021 Kalkine Media
PEB all set to get listed on the ASX
Pacific Edge is eyeing a dual listing on the ASX. Towards August end, the Company revealed that it had filed an application to be dual-listed as a Foreign Exempt Entity, on the ASX.
However, its primary listing on the NZX would remain intact as it has a loyal investor base in New Zealand, and PEB intends to remain an NZ-based company.
Image source: © 2021 Kalkine Media New Zealand Ltd, data source- Company's announcement
Though the ASX has approved the Company's application in principle, Pacific Edge is likely to be dual listed on the ASX towards September end.
Do Read: Pacific Edge extends its foray into public health
Rationale behind ASX listing
Considering its long-term strategy and growth opportunities, as well as enhancing its revenue base, Pacific Edge Limited is of the opinion that going for the ASX listing is a logical progression for the company.
This dual listing would offer PEB a wider pool of retail, institutional, and specialist international healthcare investors.
As a result, the Company would have access to a stronger share trading environment equipped with increased liquidity, thereby enhancing its share value.
Moreover, one of the main strategic objectives of Pacific Edge was to tap the Australian market, which has a deep investor base, thereby, leveraging the success of the NZ market.
Related Read: Are these the 5 most active stocks on NZX?
Though earlier also, Australian shareholders were able to invest in PEB's shares through the NZX, now, with the listing on the ASX, the process would be much easier.
Source: Copyright © 2021 Kalkine Media
Cxbladder shines in USA
As per the Journal of Urology, published by the American Urological Association, trials were conducted to assess PEB Cxbladder's clinical utility under prevailing COVID-19-related circumstances for managing the patients who cannot visit clinics.
The results prove the effectiveness of Cxbladder for monitoring urothelial cancer among patients outside the clinic.
Related Read: Pacific Edge's (NZX:PEB) Cxbladder emerges as vital tool in cancer detection
Moreover, this cancer-detecting tool can further be used to categorise low-risk patients for reduced surveillance during pandemic times and other uncertainties.
On 2 September, at the time of writing, Pacific Edge was climbing by 2.16% at NZ$1.420.
Bottom Line
Pacific Edge has proven expertise in offering solutions and devices for early cancer diagnosis and its management. With its upcoming dual listing, the Company would have access to a broader base of specialist international healthcare investors, which eventually would be beneficial to its shareholders.