Summary

Rua Bioscience aims to have a strong foothold in the NZ$2.5-billion medicinal cannabis industry by 2025.
Big Management updates declared by Oceania and Ryman Healthcare.
Pacific Edge's Cxbladder product to be used extensively in the public health sector.
Healthcare is a huge industry worldwide, including New Zealand that has several interesting stocks listed with the NZX. One needs to research well for the latest market updates and growth potential, market cap and dividend-rendering capacities of a company before considering it to add to the portfolio.
Have a look at some hot NZX healthcare stocks on the block.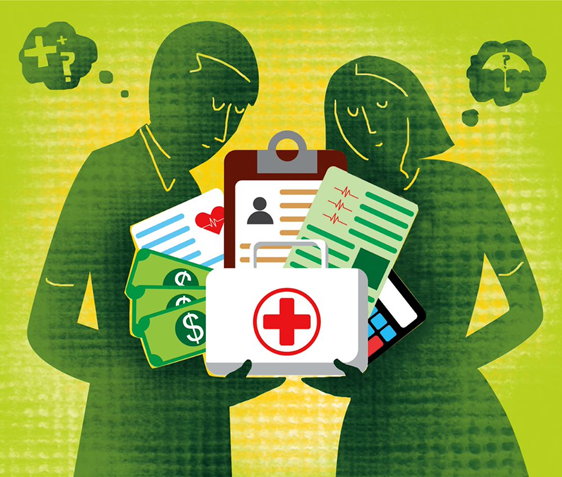 Image Source: © 2021 Kalkine Media
Oceania Healthcare Limited (NZX:OCA) (ASX:OCA)
In the released Annual Shareholders Meeting results in June by this aged care services Company, Dame Kerry, Gregory Tomlinson, Sally Evans, and Alan Isaac have been re-elected Directors post their retirement in the Company. Besides this, the auditor income shall be decided upon by the Directors.
In a separate update, Mark Stockton, the Group's General Manager, Property and Development, has stepped down from his position.
On 6 August, Oceania last traded flat at NZ$1.47.
Resignation of Group General Manager Property & Development - NZX, New Zealand's Exchange
AFT Pharmaceuticals Limited (NZX:AFT) (ASX:AFP)
This is a pharmaceuticals-based company offering different drugs for the treatment of a host of ailments.
According to a recent new clinical study, one of the products that the company makes, NovaTears®+Omega-3, was found to be effective in the treatment of DED, or Dry Eye Disease, which is a common disease.
On 6 August, AFT Pharmaceuticals last traded up by 0.45% at NZ$4.47.
Comvita Limited (NZX:CVT)
This Company offers different honey-based products as medicines.
In an announcement made in June, Comvita Wellness Lab was awarded the top spot in the Retail Award category at the 2021 Interior Awards. It bagged the award for seamless integration in the multi-channel platform through the 3D virtual store, which provides an all-immersive experience to the customers.
On 6 August, Comvita last traded down by 0.62% at NZ$3.2.
Don't miss: Do these 10 NZX healthcare stocks hold edge in 2021?
Cannasouth Limited (NZX:CBD)
This is another pharmaceutical Company on the list. It uses cannabis to develop medicines for various ailments.
Recently, the Company announced the capital raising of around NZ$4.5 million. It had set out with the aim of raising a sum of NZ$6 million to strengthen its operations by buying outstanding stakes in Midewst Pharmaceutics NZ Limited and Cannasouth Cultivation limited.
On 6 August, Cannasouth last traded down by 5.75% at NZ$0.41.
Also read: Which are the top 10 consumer stocks listed with NZX?
Pacific Edge Limited (NZX:PEB)
This Company offers state-of-the-art technology for cancer detection at an early stage. The Cxbladder range of products by the Company has recently been found to be the most effective.
In an August's announcement, the Company has increased the reach of Cxbladder by various public healthcare providers in the country, especially for the detection of bladder cancer.
On 6 August, Pacific Edge last traded down by 1.61% at NZ$1.22.
Third Age Health Services Limited (NZX:TAH)
The Company offers healthcare services for the elderly residing in age care facilities.
On 27 July, the Company notified the market about the date for conducting its annual meeting of shareholders. The Company would be holding the meeting on 14 September in Auckland.
The Company is asking for nominations of directors from the stakeholders to be contemplated upon for the election. The last date for nominations is 11 August.
On 6 August, Third Age Health's shares last traded flat at NZ$2.32.
Ryman Healthcare Limited (NZX:RYM)
This Company is known to operate 36 retirement villages across the country, providing safe healthcare to several residents.
In its latest annual meeting, resolutions were passed by the stakeholders for Warren Bell, Geoffrey Cumming, Jo Appleyard, and Gregory Campbell's re-election for directorial positions in the Company. While the Board of the Company shall decide upon the auditor remuneration, the directors' fees shall be increased to NZ$1,500,000 per annum.
On 6 August, Ryman Healthcare shares last traded up by 0.15% at NZ$13.36.
Read now: 10 best food and beverage stocks of New Zealand
Fisher & Paykel Healthcare Corporation Limited (NZX: FPH) (ASX:FPH)
This Company famously produced medical equipment related to critical patient care for domestic and commercial settings.
While the rate of exchange for the dividend to be paid to Australian shareholders was decided to be 0.92980000. Also, the annual meeting has been announced to be held on 18 August 2021. It was further said that there were chances to make this meeting online if there was a threat felt due to the pandemic.
On 6 August, Fisher & Paykel Healthcare shares last traded down by 0.33% at NZ$32.800.
Read more: Why to look at these 5 NZX pharma stocks in August 2021?
Radius Residential Care Limited (NZX:RAD)
With 22 different branches in the country, it offers skilled workers for elderly care.
The Company declared in an announcement recently about the acquisition of four different leased sites from Ohaupo Holdings Limited. It is believed that these acquisitions shall promote growth potential of the Company while offering value enhancing opportunities.
On 6 August, Radius Residential Careshares last traded flat at NZ$0.59.
Settlement of Ohaupo acquisition - NZX, New Zealand's Exchange
RUA Bioscience Limited (NZX:RUA)
The Company is a producer of medical cannabis and related products, functioning throughout the country.
According to the Company's update from June, it was predicted that because of the worldwide demand of medicine cannabis, the cannabis industry would be worth NZ$2.5 billion by the year 2025, and RUA Bioscience like many other relevant companies is trying to be a part of that success. Using techniques such as hyperspectral imaging and state-of-the-art methods from crop to end product, the Company hopes to find a strong footing in the thriving agriculture technology market.
Rua Bioscience last traded at NZ$0.41, declining by 1.20%.
Also read: Broader NZ Markets Ended in Green: What Should Investors Do?