Summary

Afterpay's recently unveiled 'virtual card' lets customers make payments by tapping a tab on their mobile phones.
By purchasing the rest of the shares of BNPL players Twisto and Spotii, Zip Co is moving ahead with the plans of expansion in Europe and the UAE regions.
Laybuy Group has recorded revenue growth in its annual results due to an increase in GMV.
COVID-19-induced lockdown and social distancing norm led people to confine within the four walls of their homes, wherein they preferred buying products online and opted for contactless payment methods like BNPL.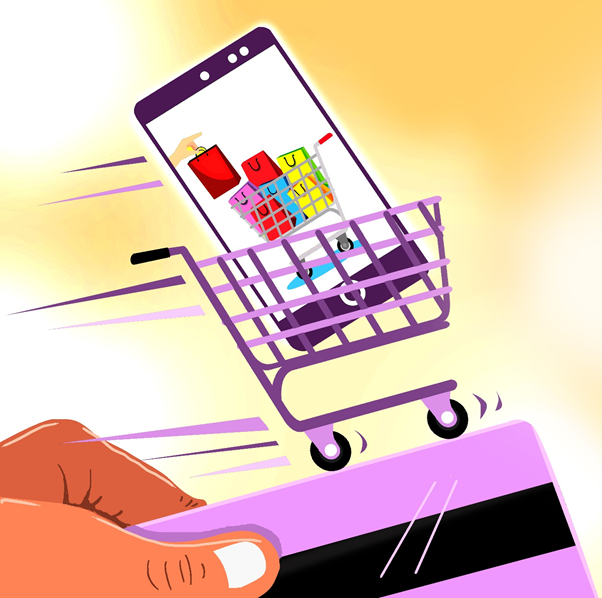 Source: Copyright © 2021 Kalkine Media
BNPL is akin to a credit card payment. So, what differentiates it from BNPL
BNPL is a scheme wherein one makes the payment of purchased products in parts across weeks or months without incurring any interest on the amount.
How do BNPL companies work?
These organisations tie-up with merchants and provide the preference for installment payment when the consumer is checking out. Also, the retailer here bears the processing charges and not the customer.
Based on the description given above, let's scan through popular BNPL companies providing services in Australia and New Zealand.
Afterpay Limited (ASX:APT)
Australia-domiciled Afterpay Limited provide services in the US, Canada, the UK, New Zealand, and Australia.
As per the latest update, Afterpay's newly introduced 'virtual card' enables payment to be done by making use of the in-store payment terminal. Current users can pay by utilising 'virtual card' through the card tab in Afterpay app and making an addition to its digital wallet.
Nick Molnar, Co-founder, Afterpay, stated that the 'virtual card' service was present at nearly 50 stores in NZ.
On 28 May, Afterpay last traded at AU$93.89, down by 1.179% from its previous close.
Did You Read; ASX reclaims 7,100 as blue chips surge; HUB24, Kogan lead
Zip Co Limited (ASX:Z1P)
Functioning throughout New Zealand, Australia, South Africa, the US, and the UK, Zip Co Limited is a top online payment service provider.
Recently, the Company notified the market on extending its BNPL operations in Europe and the Middle East regions.
The Company has given its nod to buy the rest of the shares of Twisto Payments, Europe-based BNPL provider. Zip Co also struck a deal to purchase the shares of Spotii Holdings Ltd, UAE-headquartered BNPL entity.
On 28 May, Zip Co last traded at AU$7.15, down by 0.83% from its previous close.
Do Read; ASX extends gains on robust Job data; BNPL stocks lead
Laybuy Group holdings (ASX:LBY)
A market leader in New Zealand, Laybuy Group Holdings is also making its presence felt in the UK, the US, and the Australian regions.
On 27 May 2021, the Company published the yearly results for the period closed March this year. On the financial front, the Group's revenue was noted at $32.6 million, rising by 138% (year on year) because of solid Gross Merchant Value (GMV) increasing by 159% to $589 million.
On the outlook front, the Company noticed substantial progress in the UK and would continue the drive.
On 28 May, Laybuy last traded at AU$0.56, up by 2% from its previous close.
Openpay Group Limited (ASX:OPY)
Operational in the US, the UK, Australia, and New Zealand, Openpay Group Limited is an international BNPL service provider.
During initial days of May, Openpay gave an information on the conclusion of the Share Purchase Plan, which opened in March. The SPP is a component of a debt and Funding Package to raise around AU$71.2 million.
The capital raised would be utilised to help the Company's plan for further expansion and product development in different geographies.
On 28 May, Openpay last traded at AU$0.56, up by 1.75% from its previous close.
Interesting Read; Openpay (ASX:OPY) partners with ezyVet to enter the UK and US vet markets
humm group limited (ASX:HUM)
A diversified payment entity, humm group limited provides services across Ireland, Australia, New Zealand, and Canada.
Lately, the Company gave third-quarter business update in March this year.
humm group noted high transaction volume for BNPL division in the month of March stood at $100.8 million, rising by 33% on pcp. In 3Q 2021, around 303.9 thousand times its app was downloaded as compared to 215.4 thousand times in pcp.
On 28 May, humm group last traded at AU$1.03, up by 1.98% from its previous close.
A Quick Read; BNPL player humm (ASX:HUM) launches pioneering product for SMEs
Klarna
Sweden-headquartered Klarna is the leader in the international payments space and has 250K merchants spread across 21 nations. The Company made an entry to New Zealand market earlier this month.
New Zealanders can shop online and divide the payment into four interest-free parts, payable by every 14 days through its app or partner retailer.
As per the latest media reports, the Company is inching towards securing new funding round led by SoftBank. It would enable Klarna to raise the value by more than $40 billion.
What Does the upcoming period hold for BNPL space?
As per reports, BNPL service noted nearly six million consumers last year in the ANZ region. So far, Kiwis have managed to control the pandemic and are also making progress on embracing BNPL services, indicating further growth in the next five years.