Highlights

Governments of various nations are planning to take control of the cryptocurrency market.

They are of the opinion that this would greatly reduce the illicit trading activities in blockchains.

However, analysts state that that might pose a danger to the alternate currency market, which was marked by instant transaction speed, one of the main reasons for its popularity due to the absence of regulations.
Amid the coronavirus pandemic, almost all the major financial markets across the globe have struggled to maintain their pace. However, cryptocurrency adoption has surged during these times and continues to be in news.
Almost everyone, be it investors, public companies, or underbanked individuals, are diving into the vast pool of digital monies and are reaping huge benefits.
But, with the increased use of these, illegal trade, fraudulent and grey activities have also risen. Since the crypto market has almost negligible government interference, digital currencies are extensively used and traded here.
Related Read: Why is China's Hebei province planning to suppress crypto mining?
Regulators across the world are examining how to address the above issues and dangers posed by these alternate currencies.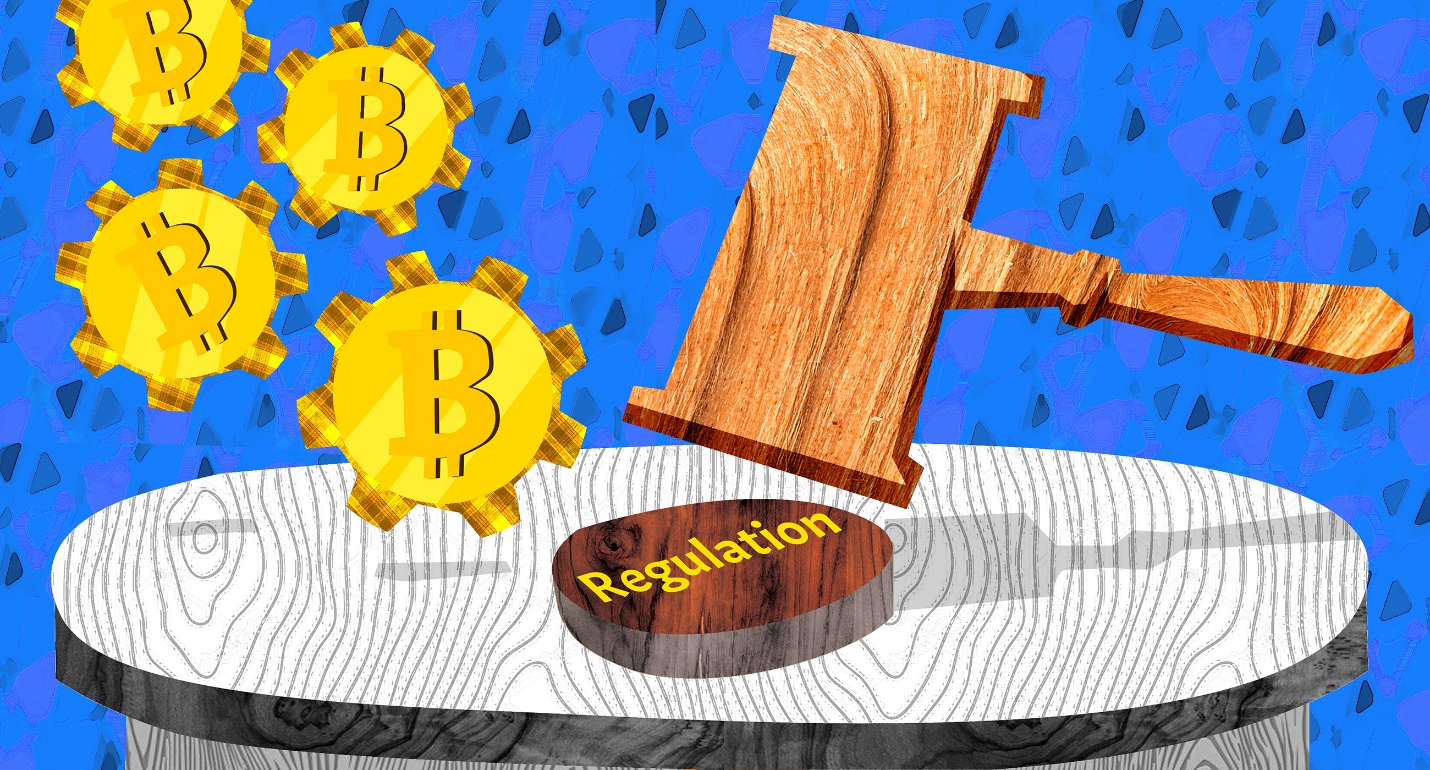 Source: Copyright © 2021 Kalkine Media
Below are some of the good effects if the crypto market is regulated:
Prevention of numerous crypto scams and illegal trade
The foremost advantage of having crypto regulations in place would be taking hold of the enormous cryptocurrency market and scanning through each transaction by the government authorities. Many scams and Ponzi schemes related to digital monies would then be difficult to deploy.
Must Read: Crackdown on cryptos: Which countries have voted for and against crypto trading
Moreover, when federal governments would keep an eye on the crypto markets, it would be mandated that transactions must adhere to certain regulations and requirements.
These would greatly help in protecting the interest of innocent investors.
Validation of coins by regulators
Verification of tokens by the agencies would legalise digital currencies. As a result, money that has been routed through illegal activities would get down.
Related Read: China intensifies crackdown on crypto mining industry
Old school investors to come in front
Another advantage of regulating the crypto market is that older investors and those reluctant to invest in these new-age currencies would get confidence and would be more than willing to invest in the crypto market.
As a result, the digital currency market would be cleaner. New and genuine investors would get a boost to take a position in the crypto market, thereby driving the economy up.
While the federal governments are thinking about ways to shut down the internet currency, numerous analysts opine that the pros outweigh the cons and hence, the cryptocurrency market should not be regulated as it would adversely affect the digital currency business.
Some of the side effects of the proposed crypto regulation are discussed below:
If regulated, crypto investors would shy away from investing in the digital currency market
Many investors turn to cryptocurrency investment to safeguard their savings as the crypto market does not have much government intervention.
In wake of being regulated by the federal agencies, cryptocurrency investors would turn towards alternate sources of investments.
Interesting Read: Banking on Crypto: When will we fully embrace the crypto revolution?
May involve high transactional speeds
With the absence of intermediaries like banks, financial institutions, and others, which otherwise slow down the processing of transactions due to numerous regulatory paperwork, transactions at blockchains happen at a lightning speed.
Hence, the establishment of the regulatory authority would greatly affect the processing speed of the crypto transactions and could result in transaction delays.
No focus on creating new crypto networks requiring lesser energy consumption
Of late, many state governments are advocating for banning crypto mining and trading, as they consume huge amounts of energy and may create hindrance in the achievement of being carbon neutral.
Related Read: How destructive is energy-intensive crypto mining?
However, newer crypto networks like Stellar, Solana are increasingly gaining prominence as they boast of less energy consumption.
But, with the moving away of the tech-savvy investors from crypto markets, new energy saving networks would not be worked upon.
Not all illicit activities arise from crypto trading
It has been increasingly mentioned by the various government agencies that the crypto market is a haven for terrorist financing and money laundering activities.
However, it is pointed out that when compared to the traditional financial systems, these are just 0.34% of the cumulative cryptocurrency transactions.
Bottom Line
The federal government agencies must be very careful while outlaying the roadmap for the crypto market regulation, thereby not acting as a hindrance in its mainstream success.