Highlights
Total interest gathered by banks touched NZ$5 billion​ this quarter as home loan rates rose
Borrowers are refixing their loans to adjust to higher rates
Banks earn record profits as with cost cutting, their margins on interest have increased
Total interest gathered by banks touched NZ$5 billion​ this quarter as home loan rates rose, says a study by KPMG. Rising mortgage rates have contributed to the cost of living for Kiwis and the Reserve bank data shows that under NZ$110 billion​ of home loans would come to the end of their fixed term before April next year.
Borrowers refixing their home loans would get an increased rate of 5% to 6%. One-third have refixed their loans and two-thirds are yet to do so. The banks had a combined interest income of NZ$4.6 billion, up from NZ$4.1 billion​ in pcp.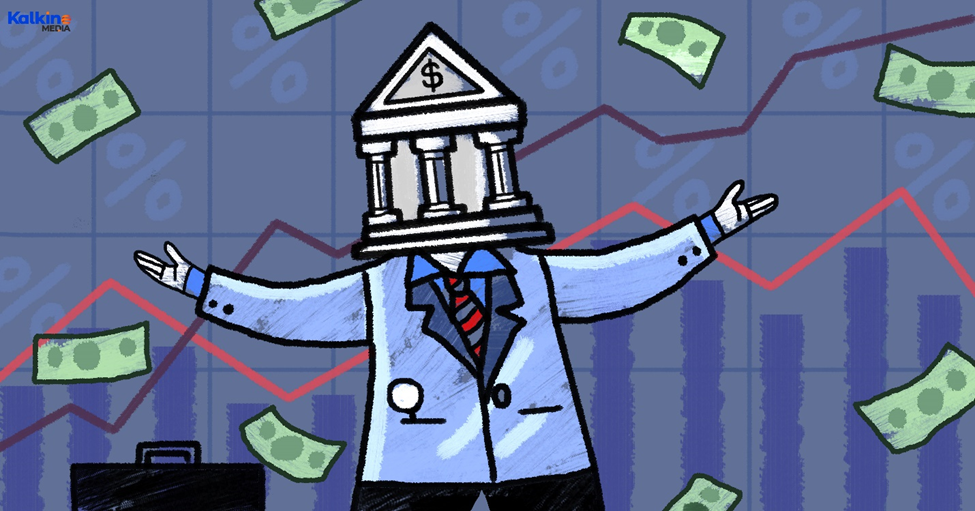 Source: © 2022 Kalkine Media®
Banks earned a record profit in first three months with an 8.08% increase in NPAT to NZ$1.74 billion. While banks have cut costs, they have increased their margins on interests, thus making big profits.
Against this background, let's examine how these 2 big banking stocks are doing on the NZX.
Australia and New Zealand Banking Group Limited (NZX:ANZ,ASX:ANZ)
ANZ raised interest rates twice this month. Despite an economic downturn, the Bank's half-year performance was robust. It clocked revenue growth of 6% due to increased interest rates. Its cash profits were up significantly to NZ$968 million. The Bank is undergoing some scrutiny by the Australian Securities and Investments Commission (ASIC) related to credit card cash advance fees, which it acknowledged recently.
On 29 June, the stock was trading up 1% to NZ$24.760 at the time of writing.
Westpac Banking Corporation (NZX:WBC)
Westpac is a leading bank in New Zealand with its parent company in Australia. The bank has also raised its interest rates in the last one month. In six months, its loan book grew 4% to NZ$94 billion and mortgage lending was up 7% to NZ$62.2 billion. Accordingly, the Bank also announced a good dividend payout to its shareholders and paid it to them on 9 June. The overall profit made by the Bank in the half year was NZ$635 partly due to a rise in interest income and partly due to Westpac Life, its insurance arm.
On 9 June, WBC also announced a dividend reinvestment plan.
On 29 June, the stock was trading up 0.55% to NZ$21.90 at the time of writing.