Highlights

AMP announced the plan to demerge in April this year
AMP Capital's private markets would be a separate business
The demerger is well on track and will be completed in FY22
AMP Limited (NZX:AMP; ASX:AMP) is a financial services company that offers investment, superannuation, and other banking products like a savings account, home loans, etc. It operates in New Zealand and Australia and has large operations. Its major business divisions include AMP Australia, AMP Capital as well as New Zealand wealth management.
Proposed demerger
In April 2021, the company announced that it would separate AMP Capital's private markets businesses (Private Markets) from AMP Limited. This would create another division with operational independence simplified structures. There would be two units after the demerger--Private Markets: Leading private market investment manager dealing in all asset classes like infrastructure, equity, debt, and real estate. AMP Limited: This will focus on wealth management, superannuation, banking. The demerger is likely to be complete by 2022 but the two will become operationally independent in December this year.
Also Read: Why are the 5 stocks creating ripples on the NZX Board?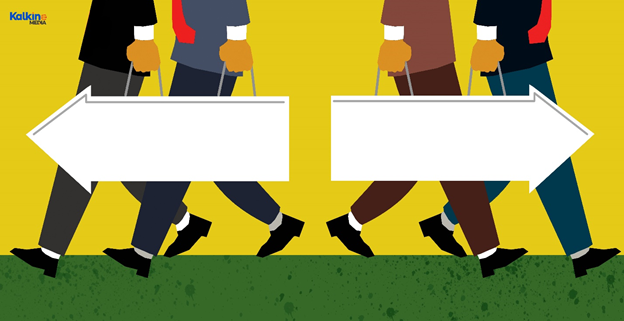 Image source: © 2021 Kalkine Media New Zealand Ltd
Advantages of the demerger
The demerger of AMP Limited and creating new autonomous units will enable the new company to establish a new brand. It will give it more strength to attract and retain key clients, employees, and shareholders. It would drive further efficiencies and a reduction in corporate overheads. Last but not the least, this would lead to focused and independent management teams in both businesses.
Also Read: NZX Stocks That Shined and Waned Today- SPY, AMP, NZR, MEE, CO2, CBD
Progress of demerger
The demerger is well on track with the CEO of the new entity already named, the interim chairman has also been appointed. The full governance, workplan and resource plan in place. The timeline for the operational merger has been set, milestones have been decided.
The Company has also decided on operating model changes for support functions that will help the separation.
The Company has also planned for a management equity plan aligned with clients, employees, and shareholders. Work on strategy and culture has begun. Other structural changes to facilitate the smooth flow of demerger have also been done.
AMP's 1H21 performance
Due to economic recovery, market conditions, and is growth strategies, AMP reported an NPAT of AU$181 million and boasts a strong capital position amounting to AU$452 million for the above period.

Related Article: Why are these 6 NZX stocks creating a buzz today? TWR, AMP, KFL, BRM, MFT, SKC
AMP's FY21 earnings guidance
For New Zealand's Wealth Management division, AMP is expecting full FY21 earnings to be at par with FY20. However, Australian Wealth Management is expected to deliver better than 2020 because of efficiency savings and cost-cutting.
The loans are going to get better and result in robust 2H21 from loan's point of view depending on the market conditions at that time. Further, AMP said that it would be reviewing the dividends payment only after the demerger was complete in Q2 FY22.
Road Ahead: The road ahead for demerger is clearly laid out by the Company. The CEO and chairman are already appointed, full governance, operational and resourcing plan is in place. The timeline has also been set.