Summary

Dividend stocks allure investors amid a low-interest economic environment.
Investment portfolios laced with dividend-paying stocks have a potential to deliver solid long-term growth, regardless of market conditions.
The NZ market is full of large and profitable companies which reward the investors by paying handsome returns.
Given the current economic environment, which is marked by uncertainties pertaining to the resurgence of COVID-19 in some parts of the world, investors are turning towards dividend stocks that boost income.
Moreover, these dividend-paying stocks are less volatile and outperform other non-dividend-paying stocks in the long run.
Must Read: Are dividend stocks considered good by investors? Can dividends help one become rich?
In other words, irrespective of a market cycle, portfolios aiming at growing dividends deliver stronger long-term returns. Hence, dividend stocks have always been a priority amongst investors and shareholders.
Recommended Read: How NZX dividend stocks are managing healthy payouts amid low-interest rate scenario
In the light of the given background, let us quickly go through the top 10 NZX-listed dividend stocks.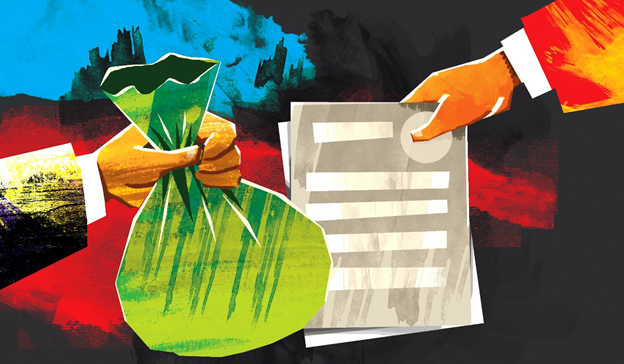 Source: Copyright © 2021 Kalkine Media
Scales Corporation Limited (NZX:SCL)
On 9 July, Scales Corporation Limited distributed 9.5 cps as final dividend to its shareholders for FY20. It had paid an equal amount of dividend in January 2021, too. SCL overcame the challenges posted by COVID-19 and gave a solid performance for FY20, with revenue and underlying EBITDA clocking NZ$470.7 million and NZ$53.9 million, respectively.
On 9 July, shares of Scales Corporation settled the trading session flat at NZ$4.750.
Must Read: Which are the top 15 dividend stocks on NZX?
Tower Limited (NZX:TWR)
Functioning as an insurance company, Tower Limited provides general and fire insurance across Aotearoa. Underpinned by growth and systematic reduction in managerial costs, the Company delivered a profit of NZ$12 million for the half year ended 31 March 2021. On 14 July, TWR would pay 2.5 cps as a dividend to its shareholders.
On 9 July, Tower dipped by 1.38% at NZ$0.715 at the end of the trading session.
Read: Are these 6 NZX stocks the biggest movers and shakers of the day?
Mainfreight Limited (NZX:MFT)
Auckland-based Mainfreight Limited is one of the largest transport and logistics companies in New Zealand. With improved sales growth across all its regions, including New Zealand, Australia, Europe, America and Asia, the Company's revenue was up 14.5% to NZ$3.54 billion for FY21. As a result, on 16 July, MFT will distribute 45.0 cps as the dividend.
Mainfreight fell by 1.48% at NZ$76.050 at the end of the trading session on 9 July.
Do Read: Why does dividend matter to investors? A peek at the related NZX stocks
Spark New Zealand Limited (NZX:SPK)
The largest telecom company operating in the country is Spark New Zealand Limited. With continued growth in its mobile service revenue and accelerated cost reduction programme to mitigate impacts of the pandemic, SPK's EBITDAI grew to NZ$502 million, up by 0.4% in 1H FY21. An interim dividend of 12.5 cps was paid on 9 April.
On 9 July, Spark New Zealand settled the market session dropping by 0.51% at NZ$4.890.
Don't Miss Reading: Which are the top four telecom companies in New Zealand?
Kiwi Property Group Limited (NZX:KPG)
Kiwi Property Group Limited functions in the real-estate space. Bolstered by growth in the value of its investment properties, KPG posted an NPAT of NZ$196.5 million in FY21 and maintained a strong balancesheet throughout the year with a gearing of 31.2%. It had paid 2.95 cps as dividend on 24 June, thereby distributing a total of 5.15 cps as dividend for FY21.
At the closing bell on 9 July, Kiwi Property Group gained by 0.42% at NZ$1.185.
Also Read: What is the NZX main board? A look at 10 NZX stocks
Ryman Healthcare Limited (NZX:RYM)
Ryman Healthcare Limited operates in the healthcare sector by providing rest homes and retirement villages across the country. Driven by record sales in the second half of the year, the Company reported an underlying profit of NZ$224.4 million for FY21.
It witnessed a strong demand for aged care across New Zealand and Victoria, with 97% as mature care occupancy. On 18 June, RYM distributed 13.6 cps as a final dividend, taking the total dividend for FY21 to 22.4 cps.
On 9 July, shares of Ryman Healthcare dipped by 1.13% at NZ$13.090 at the market close.
Also Read: How does New Zealand's healthcare system work?
Fisher & Paykel Healthcare Corporation Limited (NZX:FPH)
The healthcare giant Fisher & Paykel Healthcare Corporation Limited had recently paid a final dividend of 22.0 cps on 7 July for FY21, thereby bringing the total dividend for the year to 38.0 cps.
Owing to record sales pertaining to its hospital product group, the Company witnessed a power-packed result for the year, with an 82% increase in its NPAT, amounting to NZ$524 million.
The shares of Fisher & Paykel Healthcare Corporation rose by 0.07% at NZ$30.000, at the end of the trading session on 9 July.
Do Read: Why are 6 hot NZX companies garnering investors' attention on Tuesday?
The Bankers Investment Trust Plc (NZX:BIT)
The Bankers Investment Trust Plc is a UK-based investment company. Boasting a globally diversified portfolio, which helped in mitigating risks of the pandemic, the Company was able to pay an interim dividend of 0.538 pence per share on 28 May. Moreover, it will pay a second interim dividend of the same amount on 31 August.
On 9 July, The Bankers Investment Trust gained by 0.43% at NZ$0.010 at the market close.
Kingfish Limited (NZX:KFL)
Kingfish Limited is another investment company that focuses on investment in growing NZ companies. Underpinned by the recovery of key portfolio stocks post the initial pandemic shock, the Company reported a record result with an NPAT of NZ$142.7 million as compared to the preceding year's profit of just NZ$1.7 million. As a result, KFL rewarded its shareholders by paying a dividend of 3.6 cps on 25 June.
At the closing bell on 9 July, Kingfish climbed by 0.49% at NZ$2.050.
Interesting Read: Which of These Six Stocks Rose or Fell on the NZX Today?
Infratil Limited (NZX:IFT)
The infrastructure investment company Infratil Limited paid a final dividend of 11.5 cps on 22 June. Bolstered by prudent cost control measures along with a persistent demand for top-notch data centre facilities, IFT witnessed its proportionate EBITDAF, climbing to NZ$398.8 million for the year ended 31 March 2021. Moreover, it is anticipating a proportionate EBITDAF of between NZ$470 million and NZ$520 million for FY22.
Shares of Infratil declined by 0.65% at NZ$7.650 on 9 July.
Can't Miss Reading: Why These 6 NZX Stocks Are Gaining Prominence Today- PCT, IFT, OCA, ARG, CEN, TPW