Summary

Dividend payouts are a lucrative pull for any potential investor.
Investors looking for stable returns from their money usually select consistent dividend-paying stocks.
How should one select a dividend stock that actually offers consistency in earnings?
Have a look at some of these top dividend payers on the NZX.
Dividends are a sure payout that companies give to their shareholders, and it means that even if you make no other profits through your investment, you at least will have the dividend. So, if one is looking for a stable income stream through investment, they will generally choose a company that pays out good dividends.
How to select a valuable dividend-paying stock?
There are a few factors that need to be kept in mind while analysing whether a particular company is a good investment dividend-wise or not. First thing you need to see is the payout per dividend being offered by a particular company.
Image Source: Copyright © 2021 Kalkine Media
The next thing you will look at is the dividend history of the company, how often and regularly has it paid dividends in the past? The next thing to note is the dividend yield. These three factors can help you decide whether you stand a chance of getting good payouts through your investment in the future.
Also read: How often do companies pay dividends to shareholders? Which are good dividend payers on the NZX?
What else should be kept in mind?
Usually while checking for good dividend payers, one needs to look into companies with higher market caps as they have a better capability of making stable earnings, hence paying better dividends. This would be a great way of making the most of one's investments.
Let us cast a glance at some NZX companies that are known for paying good dividends.
Westpac Banking Corporation (NZX:WBC)
This is the oldest bank in the country. With its latest interim dividend payable on 25 June 2021 for an amount of 58.000c, this Company has always given out streamlined interim and final dividends to its shareholders. It offers a Gross dividend yield of 3.688% and has a market cap of $102,500,455,116.
Australia and New Zealand Banking Group (NZX:ANZ)
One of the major New Zealand lenders, this bank is known to be another huge Company in the country. Its next interim dividend offering of 70.000c per share is to be paid on 1 July 2021. Before this too, the Company has been known to have paid very good number of regular dividends to its shareholders at least biyearly. The Gross dividend yield offered by it is 5.154% and the company's market cap is $86,589,837.
Read Now: Would 10 NZX dividend-paying mid-cap stocks help beat pandemic blues?
Fisher and Paykel Healthcare Corporation (NZX:FPH)
This medical equipment producing company's last dividend for 22.000c was paid on 7 July 2021. Historically, the Company has made it a point to offer at least two dividends each year, making for good returns for its shareholders. The gross dividend yield offered by the Company is 1.657% and the market cap of the Company is NZ$18,080,031.
Spark New Zealand (NZX:SPK)
This Telecom-based stock is another name in this list. With its latest dividend offering of 12.500c paid in April 2021, the Company usually offers interim and final dividends besides the special dividends that it gives out in case the Company does exceedingly well. The Company's Gross Dividend yield is 7.318% while the market cap for the Company is NZ$8,999,543.
F&C Investment Trust Plc (NZX:FCT)
As the name suggests, this is an investment-based organisation, with several bifurcations. Its next dividend offering of 3.000c is to be paid by 2 August 2021. The Company has offered consistent dividends each year, something even two interims a year, even if the amounts are lower, the consistency is something that can be valued. The Gross dividend yield it offers is 1.389% and the market cap is NZ$8,953,599.
Read now : Why does dividend matter to investors? A peek at the related NZX stocks
Mercury Energy Limited (NZX:MCY)
This energy-based electricity generation stock is known for its consistent dividend payouts. The last one paid by it on 1 April 2021 was 6.800c. The Company pays out at least two dividends each year, one interim and one final. The Gross dividend yield is 3.459% and the market cap is NZ$8,807,276.
Mainfreight Limited (NZX:MFT)
This is a logistics and supply chain giant, which operates across the world in various sectors. It believes in keeping the shareholders happy with the payouts. The next dividend offered by it to be paid on 16 July 2021 is 45.000c. Historically, Mainfreight has paid plush dividends to its shareholders at least twice a year. The Gross Dividend yield of the Company is valued at 1.184% while the Market cap for it is NZ$7,602,740.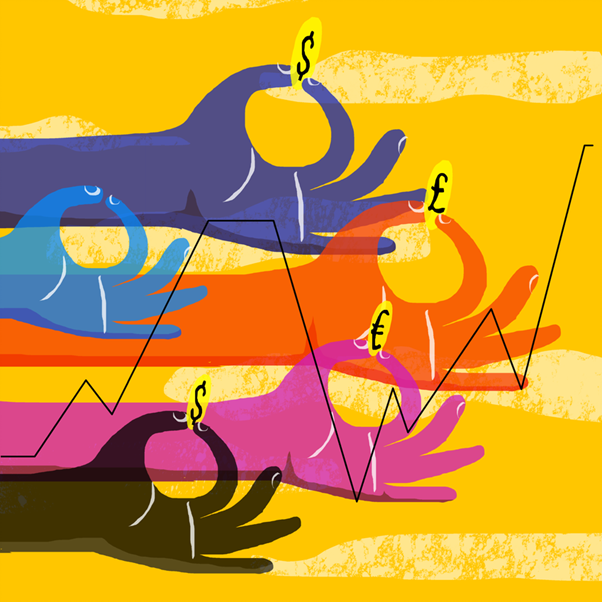 Image Source: Copyright © 2021 Kalkine Media
Ryman Healthcare Limited (NZX:RYM)
This is healthcare-based stock, which operates retirement villages across the country. It has recently offered a dividend of 13.600c, which was paid to the shareholders on 18 June 2021. It has offered good dividends on regular intervals to its shareholders each year. The Gross Dividend yield of the company stands at 1.728% while its Market Cap is NZ$6,560,000.
Contact Energy Limited (NZX:CEN)
Another energy-based stock on the block, Contact Energy Limited is a renewable energy Company with a goal of offering smart solutions to the clients. This Company offered a dividend of 14.000c on 30 March 2021. In the past too, it has offered very good dividends to its shareholders regularly. It subsequently offered a high gross dividend yield of 5.727% and a market cap of NZ$6,278,828, respectively.
Infratil Limited (NZX:IFT)
The final energy stock in our list that we would like to talk about, this Company owns different businesses such as renewable energy, social and data infrastructure concerns and so on. The last dividend it offered, which was paid on 22 June 2021, was 11.500c. Previously, it has maintained a dual dividend policy a year, which has paid decent amounts to the shareholders. The Gross Dividend yield for the Company is 3.026% and the market cap for the Company is NZ$ 5,516,128.
Did you miss: Dividend versus growth stocks; a glance at NZX-listed stocks
The above is in no way recommendations, simply the top paying dividends according to the statistics available. You need to put in your own research before selecting one for yourself.