Summary

NZ Top 50 ETF traces the returns on the S&P/NZX 50 Index.
NZX 50 includes both dividend and non-dividend-paying stocks.
Exchange Traded Funds (ETFs) are issued by Smartshares on the NZX.
The New Stock Exchange (NZX) is a marketplace known for some of the largest and most successful companies operating in their respective domains. They not only are focused on their future sustainable growth, but also emphasise on maximising their shareholders' value by offering handsome returns.
A quick glance at NZ Top 50 ETF and NZ Dividend ETF
The Smartshares NZ Top 50 ETF (NZX:FNZ) invests primarily in the financial products on the NZX. These investment funds trace the performance of the NZX 50 Index, which comprises top 50 companies across the NZX.
Broadly speaking, Exchange Traded Funds, also known as ETFs, are one of the quickest growing investment funds across the world.
Must Read: What made ETFs a Star Investment Opportunity During COVID-19 Crisis?
The Smartshares NZ Dividend ETF (NZX:DIV) is listed on the NZX and is built to trace the return, as well as the growth of the S&P/NZX 50 High Dividend Index. Further, it offers its investors similar returns to that of a direct investment that constitutes the ETF.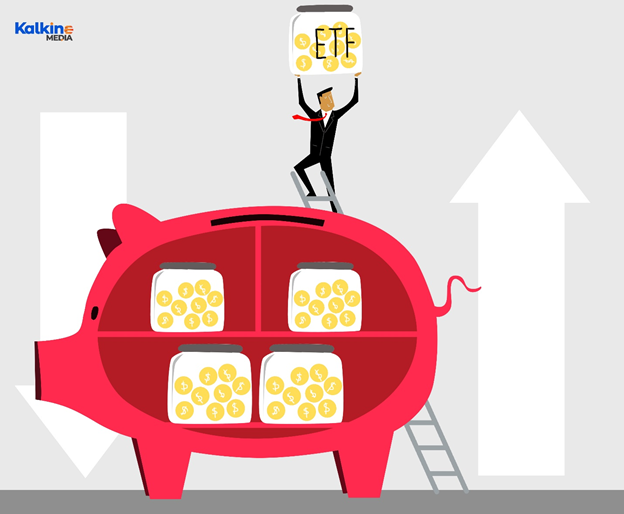 Source: Copyright © 2021 Kalkine Media
Do NZX 50-listed companies pay dividends?
Mostly, NZX 50-listed companies reward the shareholders by distributing dividends. After the dividends are announced, the shareholders usually get paid through a dividend check or with further shares of a company.
Don't Miss: 6 NZX ETFs To Be Considered While Diversifying The Portfolio
How can one invest in NZX 50 shares?
Investing in NZX 50 shares is easy and uncomplicated. They can directly be invested through an NZX participant, brokers, or investment platforms.
Also Read: Top 2 Crypto ETFs To Invest In 2021
Let us now take a closer look at some of the major stocks listed with NZX 50, which pay dividends to their investors.
Spark New Zealand Limited (NZX:SPK)
Spark New Zealand Limited has paid a 100%-imputed interim dividend of 12.5 cps on 9 April 2021. With continuous demand for digitisation and business transformation, the Company remained resilient and posted a steady half-year performance ended 31 December 2021, even during challenging times.
Moreover, it has provided dividend guidance for FY21 at the higher end of 25.0 cps.
On 1 July, at the time of writing, Spark New Zealand was trading at NZ$4.82, up by 0.42%.
Infratil Limited (NZX:IFT)
Headquartered in Wellington, Infratil Limited's annual performance for FY21 was bolstered by the constant demand for high-quality data centres and strong cost controls. The Company rewarded its shareholders by paying a final dividend of 11.5 cps on 22 June 2021, which was 4.5% more than that of the previous year.
Moreover, IFT has revealed its proportionate EBITDAF guidance range of NZ$470 million to NZ$520 million for FY22.
On 1 July, at the time of writing, Infratil was trading down by 0.06% at NZ$7.695.
Ebos Group Limited (NZX:EBO)
Marketer of healthcare and pharmaceutical products, Ebos Group Limited, had distributed an interim dividend of 42.5 cps on 18 March 2021, up 13.3% on pcp, as the Company posted a power-packed 1H FY21 result. Underpinned by solid growth by its healthcare and animal care segment, EBO's NPAT for the said duration stood at NZ$92.9 million and is focused on giving increased returns to its shareholders.
On 1 July, at the time of writing, Ebos Group was trading up by 0.62% at NZ$32.5.
Ryman Healthcare Limited (NZX:RYM)
Next in line is Ryman Healthcare Limited, which offers retirement living for more than 35 years. On 18 June, the Company paid a final dividend of 13.6 cps, thus bringing the total dividend to 22.4 cps, for the year ended 31 March 2021. Underpinned by record sales and investment property revaluations, RYM's IFRS profit rose 59.8% to $423.1 million and is focused on continuous innovation, development, and growth.
On 1 July, at the time of writing, Ryman healthcare was trading up by 0.38% at NZ$13.18.
Chorus Limited (NZX:CNU)
Topping off the list is Chorus Limited, the provider of telecommunications infrastructure across the country. The Company saw a solid surge in its fibre connections from 62,000 to 813,000, owing to strong housing growth for the six-month period ended 31 December 2020.
Its NPAT stood at NZ$24 million, and EBITDA was recorded at NZ$323 million for the said period. Encouraged by such a remarkable performance, CNU rewarded its shareholders with an interim dividend of 10.5 cps, which was paid on 13 April this year.
On 1 July, at the time of writing, Chorus was trading up by 0.39%, at NZ$6.425.