Dividends are earnings of a publicly listed firm. They are trickled down to its shareholders in the form of cash or shares of a stock. Announcements of dividend payouts are generally supplemented by a proportionate increase or decrease in the stock price of a company.
A firm can choose to pass on its earnings or reinvest them back into its business.
Dividend payments demonstrate a company's health and favourable earnings forecasts in the future. They also provide steady income to investors, subsequently appealing them.
Types of dividends
Cash dividend is the most frequent dividend category, paid through a dividend cheque. The payout can also be in the form of additional shares of a stock (also called as dividend reinvestment plan).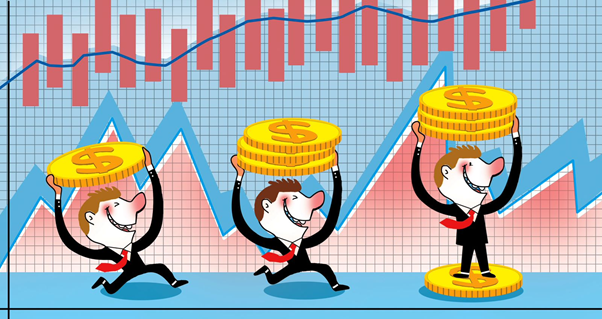 Source: Copyright © 2021 Kalkine Media
In most cases, a dividend cheque is credited to the bank account but it can also be mailed in some instances.
What kind of stocks pay dividends?
Companies that pay out regular dividends are known as dividend stocks. Dividend stocks are often established firms, which have a history of distributing profits to shareholders.
ALSO READ: Why does dividend matter to investors? A peek at the related NZX stocks
Best dividend-paying companies are generally large firms with more foreseeable profits. They try to be consistent in paying dividends to boost an investor's wealth for long term apart from normal growth.
How and when are dividends paid?
Most of the dividends are paid quarterly. For example, if a company pays $1 as dividend, its shareholder will get $0.25 per share 4 times in a year. Some companies pay dividends biannually or annually and if a company is doing well, it can also pay special one-time dividend.
GOOD READ: What are growth stocks? Which are the fastest growing companies in New Zealand?
A company declares a dividend on a declaration date, which includes ex-dividend date (the date when shareholders are entitled to the dividend payment) and payment date (when the dividend is actually paid to the shareholders).
How are dividends paid and taxed in New Zealand?
Many companies in New Zealand pay dividends twice a year in the form of interim or final dividend. They are not usually given in equal instalments — the final payout, for example, is frequently handed out more than the interim dividend. Only a few firms pay them on a quarterly basis.
Dividends are taxed since they are considered as income. The rate at which they are taxed, however, is variable. In several nations, they are also given special tax treatment.
DO READ: How often do companies pay dividends to shareholders? Which are good dividend payers on the NZX?
Dividends in Australia, for example, are taxed differently based on whether the shareholder is an Australian resident or a non-resident. In the US, ordinary dividends are taxed at the same rate as normal federal income taxes for that year.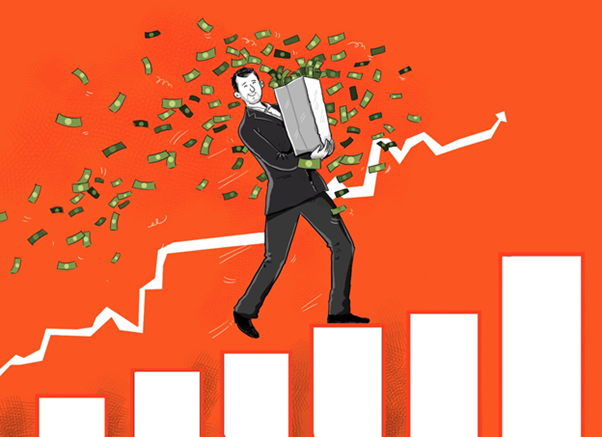 Source: Copyright © 2021 Kalkine Media
In New Zealand, if a shareholder gets dividends from a company, his dividends will usually have imputation credits attached. These imputation credits are used by the shareholder to pay his tax on dividends. The imputation credits indicate the company's income tax payments.
If the shareholder's dividend is not fully imputed (not enough company tax was paid), then resident withholding tax should be deducted. There are distinct tax regulations and laws for dividends received from overseas.
How is a dividend calculated?
A dividend payout is the percentage of net income paid as dividends and the ratio assists in projecting a company's growth. Assume that the cash flow statement of a company shows that it made a payment of $3 billion in dividends to the shareholders while the income statement reported a net income of $5 billion, then, the dividend payout ratio comes at $0.6.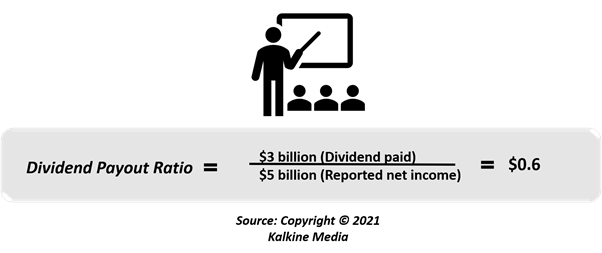 Which are the top NZX-listed dividend-paying stocks?
Let us take a glance at some of the top NZX stocks that are among the highest dividend payers:
Spark New Zealand Limited (NZX:SPK; ASX:SPK), a telecom giant, paid an interim dividend per share of 12.5 cents for H1FY21 in April 2021. It also revised its dividend guidance to the top end of the range at 25cps for FY21.
Genesis Energy Limited (NZX:GNE, ASX:GNE), an NZ-owned energy firm, paid an interim dividend of 8.6 cps on April 1, 2021.
Trustpower Limited (NZX:TPW) is an NZ-based prominent electricity generator and electricity retail company. TPW will pay an interim dividend of 17 cps on July 18 as well as a special dividend of 1.5 cps, for a total payout of 35.5 cps in 2021.
Contact Energy Limited (NZX:CEN, ASX:CEN), an NZ sustainable energy firm paid an interim dividend of 14 cps in March 2021.
Kiwi Property Group Limited (NZX:KPG) is a leading property investment company in NZ. The Group paid a final cash dividend of 2.95 cps for the 6-month period ended 31 March 2021. Its total cash dividend for FY21 stood at 5.15 cps and its dividend is expected to be no less than 5.3 cps for FY22.
Hence, investors should consider the numerous aspects and associated financial criteria while assessing the potential for profit from dividend stocks.