Summary

It is possible to live off dividends with them being the only income source.
Good income in dividends requires good investment.
An investor should look for high yields.
Money makes money' is a popular saying and holds good for dividends too. Dividends can become a sustainable stream of income for the investors provided they have enough money to invest in dividend stocks. Dividends are not capital gain, they are a steady source of income, which when compounded give you enough money to live off it. An Investor needs to have lots of dividend-paying stocks to be able to earn thousands of dollars as dividend income considering that dividends are paid twice a year or at the most four times on a quarterly basis and are usually in cents.
So, if an investor has large amounts to invest in dividend stocks, they should select their stocks very carefully. The dividend investors must consider the yields of the stocks to know what the payout will be. So, let's assume one needs NZ$40,000 income per annum to live off dividends, then the first thing they need to do is to have NZ$1000,000 invested in dividend stocks with a yield of 4%.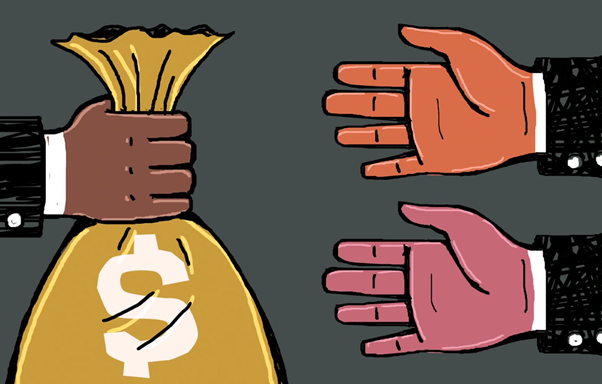 Image Source: Copyright © 2021 Kalkine Media
Generally, high dividend yields are got from Companies in the financial sector. However, there are other mature companies that might give a higher yield. It is generally observed that the average dividend yield in the consumer goods sector might be lower as compared to financial and technology sector.
So let's see which are the top 10 dividend-paying companies with good gross yields
Spark New Zealand Limited (NZX:SPK; ASX:SPK)
The telecom giant delivered a strong performance despite the impact of COVID-19. Its revenue was NZ$1,796 for the six months till 31 December 2021 and reported a strong underlying performance with a rise of 4.6% in cloud, service management and security services revenue.
The dividend payout has been to the tune of 12.500 cents per unit and was last paid in April. The gross dividend yield of SPK dividends is above 7%.
ALSO READ: Is 5G available in New Zealand? Why is it so important?
Genesis Energy Limited (NZX:GNE, ASX:GNE)
The utilities company GNE has taken a strong commitment towards sustainable energy. It plans to decrease its carbon footprint by 2030 and move towards green energy options. The company is a mature company, which rewards its shareholders with a consistent revenue stream. It paid a dividend of 8.600 cps in April 2021 and has a consistent payment history. Its gross dividend yield works out to be 6.5%.
Trustpower Limited (NZX:TPW)
Trustpower is a retail and power generation company and has been paying dividends on a consistent basis. Its dividend yield works out to be above 6% and the last dividends — special and final — were paid by the company on 18 June 2021. It has a good dividend payment history and despite COVID-19 continued to pay dividends to its shareholders.
ALSO READ: Look at these 5 interesting NZX Dividend stocks going Ex in June 2021
Scales Corporation Limited (NZX:SCL)
SCL is a good dividend payer with gross dividend yield working out to be more than 5.6%. Its dividends for FY20 were set at 19cps, including 9.5cps interim dividend, which was paid in January. The next dividend of 9.500 cps is due to be paid on 9 July 2021.
Seeka Limited (NZX:SEK)
SEK, is a fruit production company, which has been rewarding the shareholders with good dividend payouts historically. The Company declared a dividend of 22.000 cps for the whole year and declared a final dividend, also of 12.000 cps, which was paid on 30 March 2021. The company also recently announced a DRP with a 2% discount. The gross dividend yield for this company works out to be more than 9%.

Also Read: New Zealand Stock Exchange and the best shares to buy on It
EBOS Limited (NZX:EBOS)
EBOS is a consumer and healthcare products company. It declared an interim dividend of 42.5 cps paid on 18 March 2021. The company has had a robust growth record, almost double digit throughout, and did not announce a DRP due to strong cash flow situations. Its gross dividend yield is around 3% but its payout is high.
Also Read: 5 Exciting Blue-Chip NZX Stocks With Solid Earnings
Warehouse Group (NZX:WHS)
It's a leading retail group, which has six major brands under its umbrella. The Company declared an interim dividend 13cps paid on 22 April 2021. Before that, WHS had paid a special dividend of 5cps. The gross yield for the dividends works out to be more 7% for this stock.
Contact Energy Limited (NZX:CEN)
CEN is a company which is committed to creating value for its shareholders, customers, and communities by developing smart solutions and green energy. It is a utility company, which announced its interim dividend of 14 cps in March paid on 30 March 2021. The dividend yield for the shareholders works out to be around 5.75%.
Australia and New Zealand Banking Group (NZX:ANZ)
ANZ is a major lender of NZ, accounting for 30% of the home loans throughout the country. It is one of the biggest banks across New Zealand. It pays dividends to its shareholders on a regular basis and its interim dividend of 70cps was paid on 1 July 2021. And the yield works out to be more than 5%
One of NZ's largest infrastructure companies, which runs a range of businesses from energy to communications, catering to millions of homes in NZ. It paid an interim dividend of 8 cps to its shareholders in April and the dividend yield works out to be more than 4%.
Good Read: Budget 2021 To Aid NZ's Goal Of Achieving Zero Carbon Emissions by 2050