Dividends are a way of paying shareholders that businesses use to keep their stockholders interested. Dividends are a reliable source of income for risk-averse investors.
Any investor, whether current or prospective, is on the lookout for dividend-paying stocks. These dividend stocks are advantageous to buyers, who profit not only from the company's payouts but also from the higher stock prices.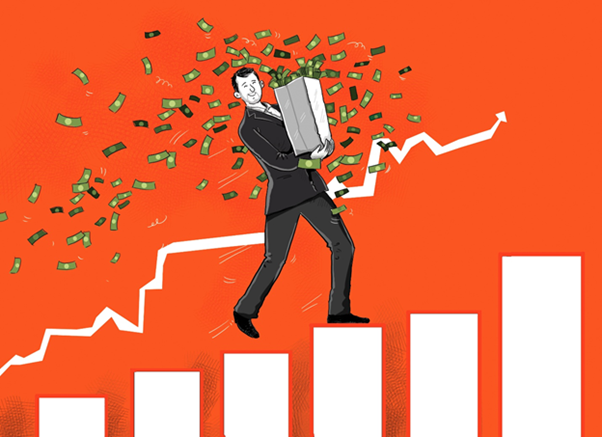 Source: Copyright © 2021 Kalkine Media
Let's have a look at these 5 NZX dividend stocks that can be explored by investors.
New Zealand Windfarms Limited (NZX:NWF)
NZ windfarms reported solid financial performance for HI FY21 by applying effective cost control, capital management, and electricity price hedging through its variable volume fixed price agreement (VVFPA).
The Group recently also agreed for its third VVFPA for 100% of its production from 1 January 2022 to 30 September 2022.
NWF paid an interim dividend of 0.15cps on 9 April 2021. It expects its EBITDA to be in the range of $5.7 million to $6.3 million for FY21.
On 21 May, at the time of writing, NWF was trading at $0.215, up 2.38%.
Henderson Far East Income Limited (NZX:HFL)
Henderson Far East recently released its monthly factsheet for April. It showed that its share price and NAV had grown by 25.7% and 22.7% on pcp, respectively, for the year ended 31 March 2021.
Its NAV (including current financial year revenue items) stood at 311.8 pence as on 19 May 2021.
ALSO READ: Why Are These 6 Hot Penny Stocks Making Waves On NZX?
HFL has announced an interim dividend of 5.8 pence per ordinary share for the year ending 31 August 2021. The dividend is due to be paid on 28 May 2021.
On 21 May, at the time of writing, HFL was trading at $6.6, down 1.05%.
Kingfish Limited (NZX:KFL)
In April, Kingfish's gross performance return was +1.7% and the adjusted NAV return was up 1.6%. This compares with the local market benchmark index return, which was +1.4%.
DO READ: Budget 2021: What Is On the Horizon For New Zealand's SMEs?
KFL paid a quarterly dividend of 3.71cps on 26 March 2021 under the quarterly distribution policy. Interest in Kingfish's dividend reinvestment plan (DRP) remains high with 41% of shareholders participating in it.
On 21 May, at the time of writing, KFL was trading flat at $1.98.
Asset Plus Limited (NZX:APL)
Asset Plus declared a neutral portfolio revaluation for the 6 months to 31 March 2021.
While the Company's NTA stays relatively constant at 44.7 cps, its portfolio valuation stands at $172.3 million as at 31 March 2021.
INTERESTING READ: Why Is The Budget 2021 A Crucial One?
APL paid a gross dividend of 0.56cps on 3 March 2021 for the quarter ended 31 December 2020. The dividend consisted of 0.45cps of cash with 0.11cps of imputation credits.
On 21 May, at the time of writing, APL was trading at $0.315, down 1.56%.
Marlin Global Limited (NZX:MLN)
Marlin's gross performance return for April was 6.5%, while the adjusted NAV was up 5.9%.
At 18 May 2021, 47,256,870 warrants have been on issue and may be exercised on 20 May 2022.
A dividend of 2.21cps was paid to Marlin shareholders on 26 March 2021, under the quarterly distribution policy of Marlin. Interest in Marlin's dividend reinvestment plan (DRP) remains high with 40% of shareholders participating it.
On 21 May, at the time of writing, MLN was trading at $1.46, up 0.69%.
(NOTE: Currency is reported in NZ Dollar unless stated otherwise)