Dividend stocks in an investing portfolio provide investors with additional income. Including such stocks in a portfolio might provide an investor with a sense of comfort about their investment.
Investors are continuing to look at dividend stocks in light of the present market conditions, as they may be able to assist them in maintaining a margin of safety or profit cushion on their investments.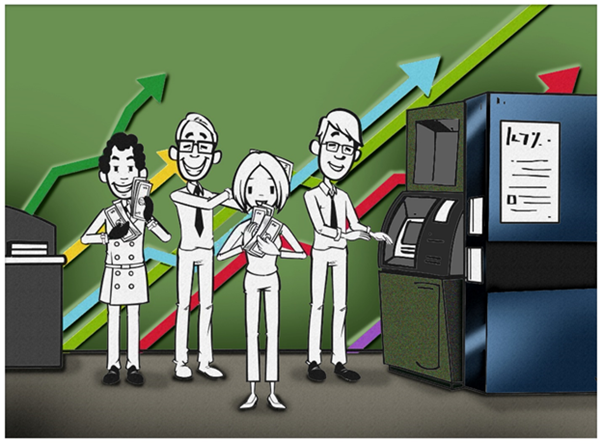 Source: Copyright © 2021 Kalkine Media
Let's have a look at these 4 NZX-listed dividend-paying companies.
Australia and New Zealand Banking Group Limited (NZX:ANZ,ASX:ANZ)
ANZ reported a cash profit of $962 million for the six months ended March 31, 2021, up 42% on pcp. It demonstrated a thriving home loan market as well as a considerable decrease in credit impairment costs.
Because of good cash controls, good profitability, and improved conditions, the Group is well positioned to contribute to NZ's economic recovery.
ALSO READ: ANZ foresees OCR rate to hike gradually from August 2022
A 70cps interim dividend, payable on July 1, 2021, was proposed by ANZ.
On 18 May, at the time of writing, ANZ was trading at $29.58, up 0.27%.
Investore Property Limited (NZX:IPL)
Investore Property recently announced its agreement to buy an existing supermarket and convenience retail property in Petone, Wellington, for $37.3 million. The Group expects gross valuation increase of $57.5 million for its property portfolio for the 6 months to 31 March 2021.
ALSO READ: Here Are The 4 Interesting NZX Players Declaring Dividend In May 2021
In March this year, IPL issued a cash dividend of 1.9cps in Q3 of FY21. The IPL Board has set a dividend target of 7.6cps for FY21.
On 18 May, at the time of writing, IPL was trading at $2.07, down 0.48%.
Vector Limited (NZX:VCT)
COVID-19 had an impact on Vector's business in the 9 months running up to March 31, 2021. Vector's overall electricity connection numbers and gas distribution network numbers climbed by 1.7% and 2.1%, respectively, on pcp, due to continued development in Auckland.
GOOD READ: Budget 2021 To Aid NZ's Goal Of Achieving Zero Carbon Emissions by 2050
While natural gas, LPG volumes, and Liquigas LPG tolling were down in the time period, Vector's metering business continued to operate strongly.
VCT paid an interim dividend of 8.25cps on April 8, 2021.
On 18 May, at the time of writing, VCT was trading at $4.07, up 0.99%.
Genesis Energy Limited (NZX:GNE)
Genesis Energy remained resilient and ensured that families and businesses have persistent electricity supply despite lower hydro inflows.
In FY21, the company anticipates its EBITDAF to surpass NZ$400 million, with a goal of reducing emissions by 1.2 million tonnes by 2025.
DO READ: Will It Be An Action-Packed Week Ahead For NZX? 6 Interesting Stories To Catch Up With
On April 1, 2021, Genesis paid an interim dividend of 8.6cps. GNE estimates EBITDA to be between $415 million and $425 million in FY21.
On 18 May, at the time of writing, GNE was trading at $3.395, down 1.02%.
(NOTE: Currency is reported in NZ Dollar unless stated otherwise)