Summary

Mainfreight shares have been on an upside and are up by about 61.43% in the past 52 weeks.
The Group performed strongly amid COVID-19 pandemic specially in NZ and Australian business for the half year ended 30 September 2020.
MFT expects an upturn across all regions with more regional expansion and increased commitment to more land and buildings.
Mainfreight Limited (NZX: MFT) shares are up by 61.43% in the past 52 weeks and last traded at $69.5 on 31 December 2020.
MFT is a NZ firm that offers air and ocean freight services, warehousing and logistics services in Australia and NZ.
For the half year ended 30 September 2020, Mainfreight operated well, considering a sluggish beginning to the year because of the COVID-19-induced lockdowns in the different countries and regions.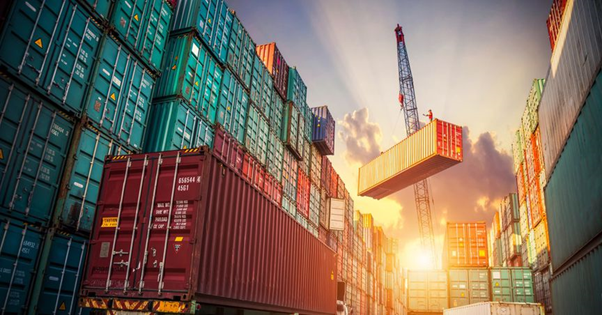 Source: Shutterstock
Key Performance highlights
Mainfreight reported strong results in Australia and New Zealand, helped by continued progress in its Asian operations. The operations of Mainfreight in the Americas steadily improved every month and closed in on the performance of H1 of 2019. The company said that its the European affairs were trading behind the same time in 2019, but they showed better trading results after 30 September.
The results of the company had been in line with the October guidance.
Some of the highlights of MFT's financial results for H1 ended 30 September include the following:
Group revenue increased 7.2% to $1.6 billion compared to pcp while the group's net profit stood at $73 million compared to $59 million in pcp.
Operating cash flows, demonstrating higher profits and good cash collection, were $188.51 million, up from $123.08 million in the previous year.
Net debt stood at $115.48 million, down from $157.38 million as at 31 March 2020.
Net capital expenditure stood at $54.83 million during the half year.
An interim dividend of 30 cents per share was paid, up by 20% in 2019.
Source: Mainfreight HY21 Presentation, dated: 11 November 2020
Road aheadf
The Company plans to see continued growth in all its markets if it begins to expand market share and adapt its companies to varying economic conditions. The regular pre-Christmas volume rise is expected in Australasia, which is expected to be level or ahead of the last year's trading experience.
For MFT's clients and people, high market appetite and crowded multinational supply chains are proving to be difficult. However, the existing dynamics offer possibilities for further growth and draw new clients as they seek better quality and greater certainty in their control of freight and inventory.
The Group expects its capital expenditure to be nearly $103 million for the year ending 31 March 2021 and a further $114 million for FY22.
Mainfreight is due to release its results for 2021 on 26 May 2021.
(NOTE: Currency is reported in NZ Dollar unless stated otherwise)