Highlights

Dairy is the biggest export earning sector for New Zealand.
NZ filed a trade dispute against Canada for TRQs implementation under the CPTPP on 12 May.
The a2 Milk shares were up nearly 5%, while Fonterra's shares were down nearly 1% on Monday.
Dairy farming is the biggest export earner for New Zealand, bringing nearly $20 billion a year to the economy. Recently, Canada administered dairy tariff rate quotas (TRQs) that set the limit on the number of dairy products that can cross the border without tax. The move breaches rules of the Comprehensive and Progressive Agreement for Trans-Pacific Partnership (CPTPP).
On 12 May, NZ filed a trade dispute against Canada for TRQs implementation under the CPTPP. NZ Trade Minister Damien O'Connor stated that the way Canada has applied its dairy TRQs is not consistent with its commitments under the agreement. NZ will lose market access of nearly $68 million in the first 2 years from this step and losses are likely to increase YOY as TRQs increase.
On this note, let's see how these 2 NZX dairy stocks are doing.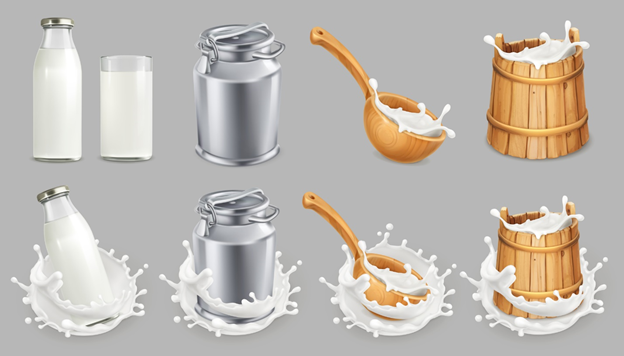 Source: © Natis76 | Megapixl.com
The a2 Milk Company Limited (NZX:ATM; ASX:A2M)
NZ's infant nutrition company the a2 Milk has a market cap of $3.46 billion and its shares have fallen 20.3% YTD. On 16 May, at the time of writing, ATM shares were trading 4.72% higher at $4.66.
DO READ: ATM, SML, FCG: How are these dairy stocks faring on NZX?
ALSO READ: ATM, FCG, SML- 3 NZX stocks in focus as global dairy prices tumble
ATM registered a marginally lower revenue in H1 FY22, down 2.5% on H1 FY21 to $660.5 million. This was due to many factors like a low birth rate, altering market dynamics in China and actions taken by ATM to rebalance the channel inventory for China label IMF.
The Group that adopted a new growth strategy in October 2021 and took actions to address excess inventory has given early signs of positive improvement for ATM. The Group expects to deliver revenue growth in FY22.
Fonterra Co-operative Group Limited (NZX:FCG)
NZ's dairy co-operative owned by over 10K NZ farmers, Fonterra has a market cap of $3.87 billion and its shares have fallen 19.4% YTD. On 16 May, at the time of writing, FCG's shares were trading 0.83% lower at $2.4.
ALSO READ: Fonterra (NZX:FCG) reveals global dairy update for March 2022
On 9 May, Fonterra notified that it had cut its forecast farmgate milk price from $9.30-$9.90 per kgMS to $9.10-$9.50 per kgMS. The step will lower the midpoint range for farmers to $9.3 per kgMS from the earlier $9.6 per kgMS.
The China lockdown, the economic crisis in Sri Lanka and the Russia-Ukraine conflict were cited as the major reasons for the cut in the range that has impacted the demand for dairy products globally.
Bottom Line
The long-term outlook for the dairy sector remains positive with the global demand likely to be more balanced for the rest of the year.
(NOTE: Currency is reported in NZ Dollar unless stated otherwise)