Summary

NZ telecom segment is poised for continuous growth in the period pertaining to 2020-25.
Spark New Zealand extended its standby facility amounting to NZ$200 million.
Vital continues its partnership with Logic Wireless.
Telstra invests $277 million in 26 GHz spectrum auction.
The telecom sector plays a crucial role in a country's economic development. It acts as a key tool in enhancing the business performances by helping the firms to communicate with all its stakeholders effectively and efficiently.
With innovative trends and technology, the telecommunications sector is gaining importance and has become part and parcel of everyday's life.
With the increased demand for world-class telecommunication services, the companies are working tirelessly to enhance their customer experiences by offering world-class services at competitive prices. With increased population, data services continue to rise, and these telcos are cashing on the opportunity by investing more in their capacity and networks.
As per the reports, investment in New Zealand's telecom industry stood at NZ$1.6 billion in 2020. Further, the country's 5G and 4G mobile subscribers base is expected to be around 50% and 42% of the total subscriptions by 2025.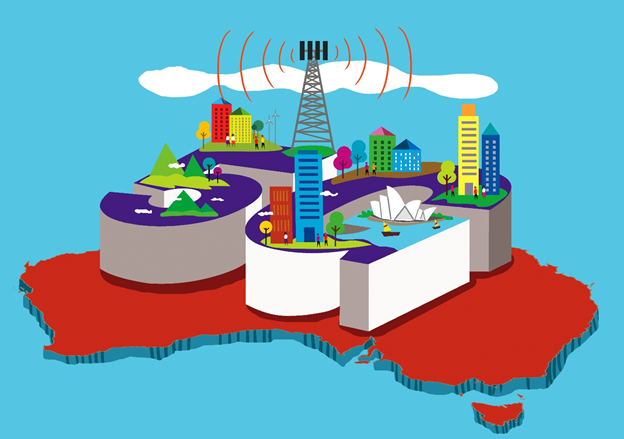 Source: Copyright © 2021 Kalkine Media
Also, Aotearoa's mobile subscriptions are likely to climb between 2020-25, along with a simultaneous increase in its fixed broadband subscribers and household penetration.
In the light of the above background, let us look at the 5 NZX telecom stocks and their latest updates.
Chorus Limited
Chorus Limited (NZX:CNU; ASX:CNU) in its Q3 FY21 update, declared that the total fixed-line connections decreased to 1,356,000, which was down by 13k, because of the effects of the pandemic.
Both 2 degrees and Sky TV began the promotion of fixed wireless and fibre broadband, respectively, in the said quarter.
Moreover, another telecom giant, Vodafone, launched a new 4G fixed wireless plan for NZ$40 along with 60GB of data.
Also, consumers with 1Gbps connections rose to 7k and connections with fibre broadband climbed by 29k during the said quarter.
On 14 May, Chorus ended the day's trading session, dropping by 0.32% at NZ$6.250.
Do Read: Why Are These Companies CEN, CNU, SKT in Limelight Today?
Spark New Zealand Limited
Spark New Zealand Limited (NZX:SPK; ASX:SPK) announced that its subsidiary Spark Finance Limited has extended its standby credit facility by 1 year. The amount for the same is NZ$200 million.
The said standby is offered by numerous Australasian and global banks and will now mature on 30 April 2024.
On 14 May, Spark New Zealand ended the day's trading session, decreasing by 0.34% at NZ$4.455.
Must Read: 5 NZX Stocks Gaining Volume During The Market Session - FBU, KMD, OCA, SPK, PCT
Vital Limited
Vital Limited (NZX:VTL) has recently notified its investors of extending its partnership with Logic Wireless. It is noted that VTL was teaming up with Logic Wireless for the past 18 months, wherein the latter had given many valuable orders to the prime Vital customers, plus, has benefited from Vital's pan country connectivity.
The extension of the agreement would benefit both the companies with unlocking new sales channels as well enhancing their dealer networks without any further investment on Capex.
On 14 May, Vital ended the day's trading session flat at NZ$0.790.
Do Read: Why Are These 5 Hot NZX Penny Stocks On Investors' Radar - ARB, BLT, JLG, MHJ, VTL?
Telstra Corporation Limited
Telstra Corporation Limited (NZX:TLS; ASX:TLS) has declared acquiring 1000 MHz in a 26 GHz spectrum auction. The Company will invest $277 million to strengthen its supremacy in 5G networks.
Telstra would systematically enhance the capacity and speeds for its customers, thereby cashing on its already established and par excellent 5G customer experiences throughout the nation.
It is noted that the Company has proposed to pay in 5 equal yearly instalments for the spectrum.
On 13 May, Telstra Corporation ended the day's trading session, unchanged at NZ$3.720.
Do Read: Report Card: Telstra And Downer's Six Months Performance
Vector Limited
Vector Limited (NZX:VCT) witnessed strong growth in its electricity and gas networks across the country for the period of 9 months ended 31 December 2021. It saw an increase of 1.7% and 2.1%, respectively, in both its electricity as well as gas network connections during the period.
In other words, VCT's electricity network connections rose to 588,018 and gas network connections climbed to 116,014 in the said nine months.
It is noted that the Company had completed the settlement of its interests in the Kapuni Gas Treatment Plant in March 2020.
On 14 May, Vector ended the day's trading session, rising by 0.74% at NZ$4.080.
Must Read: 6 Dividend Stocks To Buy In March 2021- PGW, BRM, ARG, TRA, NWF, VCT