Summary

5G could prove crucial to mankind as it can expand the capacity of broadband wireless services.
Nationwide 5G roll-out is likely to benefit the New Zealand's economy.
Deployment of 5G is also expected to help in the recovery of the economy post coronavirus pandemic.
The last century saw a paradigm shift in the way individuals communicate with each other. With the internet and phone facility, and emergence of mobile phones, the communication space received a further upgrade.
5G is yet another significant development, which would enable consumers to revel in real-time happenings, with high throughput, mammoth capacity, and ultra-low latency.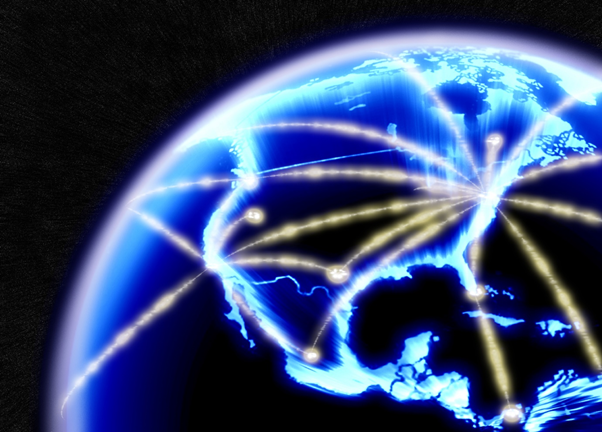 Source: © Kgiszewski | Megapixl.com
What is the 5G network and why is it important?
A fifth generation, cellular network, 5G is a wireless standard, created to connect people and businesses, tools, etc. together at a virtual level.
5G is committed towards providing faster downloading and uploading than previous networks like 1G, 2G, 3G and 4G.
By making use of spectrum of radio frequencies and fiber optic cable technology, 5G processes huge volume of data in very less time. The information is encoded and then dispatched via radio waves amid a system of cellular towers connected to that one network existing in the area.
Due to its ability to assist several gadgets at ultrafast pace, it can also alter many lives worldwide. One can conclude that 5G is crucial to mankind, as it can expand the capacity of broadband wireless services other than mobile internet to greater Internet of Things compared to 2019-2020.
Must Read; Tring Tring! The new G has emerged in the telecom landscape
Difference between 4G and 5G
A decade ago, 4G LTE paved the way for cellular broadband. The fourth-generation cellular technology is 5-7 times quicker than 3G with lower latency and clearer voice calls.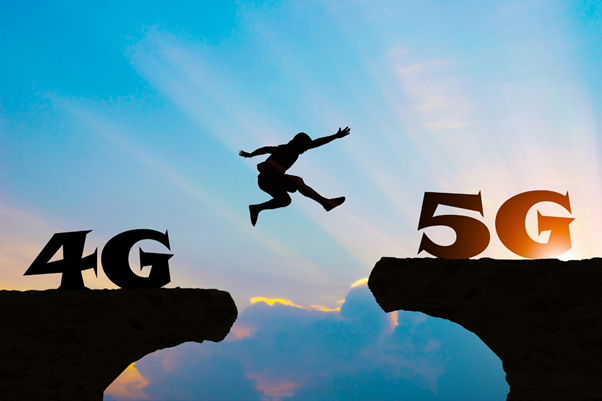 Source: © Sompongpnk | Megapixl.com
The major differences between 4G and 5G are speed, latency, and bandwidth.
5G is anticipated to be hundred times quicker than 4G. The latency in 5G is likely to be nearly 1 millisecond (ms) compared to 50 ms in 4G, and last but not the least, 5G would have more bandwidth than 4G.
Is there 5G network in New Zealand, and who are the big players?
5G has been installed in cities like Auckland, Wellington, Christchurch, Tauranga, Palmerston North, and Queenstown.
A mobile network and an internet service provider, Spark New Zealand Limited (NZX:SPK), on 26 September 2019 notified the market that it had switched on 5G services for the first time in Alexandra, Central Otago.
By December 2019, Vodafone users could also avail 5G services in some portions of Auckland, Wellington, Christchurch, and Queenstown.
During March 2020, Samsung Electronics provided an update regrading a deal struck with Spark New Zealand to participate in creating Spark's 5G network last year. A year later, in 2021, both notified on introducing 5G network in Christchurch.
Two months ago in April, Kiwi communications service company, 2degrees announced that it had selected Ericsson as a technology partner throughout its new 5G Radio Access Network (RAN).
5G's impact on the NZ economy; how would businesses utilise 5G?
Spark New Zealand in its March market update emphasised on the fact that the nation-wide introduction of 5G could benefit the economy. In the upcoming decade, it is likely to make an addition of NZ$5.7 billion to NZ$8.9 billion annually to the NZ economy.
As per the market experts, 5G would appear as a breath of fresh air into a regular business and lead towards innovation. It could provide access to unexplored technologies to a larger number of sectors like healthcare (reliable remote surgery), manufacturing (100% automated factory), automotive (self-driven cars), etc.
Did You Miss Reading; Role of Technology in Todays Digital Transformation: 5g Technology Stocks Worth the hype?
How has the Kiwi Government laid the groundwork for the 5G roll-out?
NZ Budget 2021 was announced last month, wherein the government provided funding to enhance connectivity in rural areas by repurposing a spectrum band to encourage massive roll-out of the 5G technology.
It will further help boost connectivity and reduce the network capacity burden to allow the demand for broadband to be fulfilled in both rural and urban groups.
In New Zealand, the Ministry of Business, Innovation and Employment (MBIE), is in charge of determining the telecommunications regulatory environment.
Also, the Ministry of Health would offer expert advice on health impact from electromagnetic fields. The Ministry of Environment is accountable for regulatory controls as per the Resource Management Act 1991.
Let's now take a look at the updates of a few NZX-listed telecommunications stocks.
Chorus Limited (NZX:CNU; ASX:CNU)
NZ's telco infrastructure behemoth, Chorus Limited, takes care of the nation's fixed line telecom system for the current and next generations.
On 27 May, regulatory body, Commerce Commission, published its draft decision on the Company's price quality for the initial regulatory duration for fibre (RP1).
The draft outcome referred to the yearly revenue amid NZ$689 million to NZ$786 million, consisting of pass-through costs, throughout RP1.
On 8 June, at the time of writing, Chorus was trading at $NZ6.490, marginally up by 0.15%.
Did You Read; Is NZ's Telecom Sector All Set To Experience Growth? 5 Related Stocks- CNU, SPK, VTL, TLS, VCT
Vital Limited (NZX:VTL)
Digital Radio, fibre and ethernet services provider, Vital Limited, handles critical communications throughout the nation.
On 5 May, the Company notified the market about new sales channel with Logic Wireless, its existing partner in the past 18 months, as the new Wholesale Radio Services partner.
Logic wireless would be pushing ahead and connecting Wholesale digital radio services via its NZ dealer network.
On 8 June, at the time of writing, Vital was trading at $NZ0.800, rising by 1.27%.
Do Read; 3 Telecommunications Stocks To Keep An Eye On In 2021-SPK, VTL, CNU
What would 5G do in the future?
In the wake of the ongoing pandemic, 5G could be useful for the employees working from home and students participating in online classes.
The COVID-19-led switch to digital channels in many aspects of life requires wireless networks connecting people and organisations. Here, 5G comes into picture by offering greater speed, network capacity, etc., which could further enhance the quality of work.
Also, 5G can play substantial part in helping businesses recover the losses incurred during the pandemic. It would also help businesses stay active in the face of any untoward future incidents.
As of now, 5G is not available in all the region of New Zealand or around the world, but it is slowly and steadily making its way into numerous start-ups. Further, the existing businesses could test and upgrade their business model to adapt this next big technology.